A strange power has been found within you, meaning you're not like the other kids you know. And for this reason, you've been enrolled in the School of Hierarchy! This anime-themed ARPG sees you doing quests around the school as you increase your fighting abilities, equip powerful items, and fight your fellow students to become the most powerful kid in class.
Roblox School of Hierarchy codes can give you all manner of bonuses. Some will give you in-game money to spend on skill-ups and equipment, or free XP to help you level up. While others give exclusive items you can equip to your character.
Love good Roblox RPG-style battling games? Check out some of our other code pages such as Undertale AU RPG codes, A Piece codes, Ultra Unfair codes, Unconventional codes, and Shadovis RPG codes.
All School of Hierarchy Codes List
Updated November 17, 2022

The school of codes is open! Claim these codes now.
School of Hierarchy Codes (Working)
Here's a look at all the working School of Hierarchy codes.
FixPls—Earn $800,000
Fragmenting—Use for a Shard. Equip from your backpack.
1MEXP—Earn one million XP.
1MilMoney—Redeem for $1,000,000.
POWWWEEERRRRR—Redeem for Strong Attack Booster. Equip from your backpack.
School of Hierarchy Codes (Expired)
These codes for School of Hierarchy no longer work.
10Potential—code has expired.
School of Hierarchy FAQ, answered
Here's everything you need to know regarding School of Hierarchy codes.
How to redeem School of Hierarchy codes
Redeeming codes for free rewards in School of Hierarchy is easy.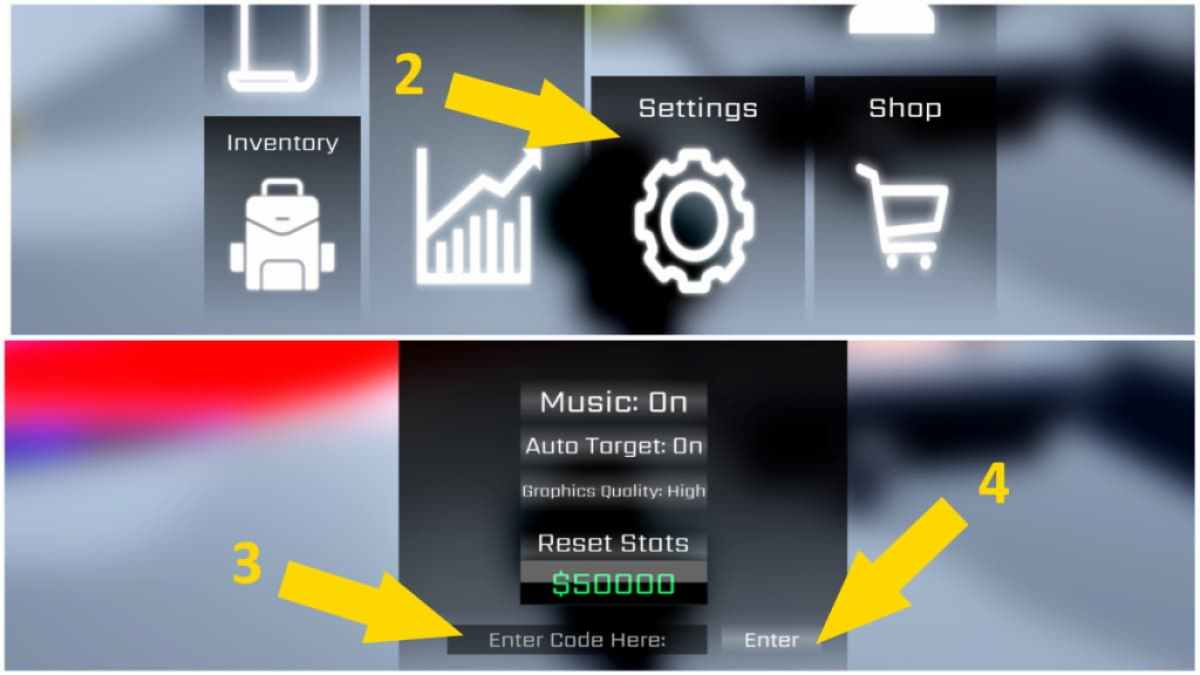 In the game, press M on your keyboard to bring up the main menu.
Click the Settings cog in the menu that pops up.
In the text box in the Settings menu that says Enter Code Here, enter your code.
Press the Enter button next to the text box to claim your reward!
How can you get more School of Hierarchy codes?
If you want to go exploring for your own School of Hierarchy codes, you can start by following developer @DdiaEclipsor on Twitter. There is also a School of Hierarchy Discord server and School of hierarchy Roblox Group to join, as well as the School of Hierarchy YouTube channel.
Why aren't my School of Hierarchy codes working?
If you're having trouble inputting one of our School of Hierarchy codes, make sure there isn't a typo. Capitalization needs to be exactly correct and be sure you haven't seen a number as a letter. The easiest way to avoid these problems is to cut and paste the codes directly from Pro Game Guides. If this hasn't fixed the code, it may have simply expired. This often happens to Roblox codes and sadly there's nothing you can do about it. Please let us know so we can update this guide and check back soon for more codes.
Finding hidden bonuses and quests in School of Hierarchy
You can find equipment in all kinds of places, including the safe zones. Whenever you enter a new room, look around for small items such as boxes that may be on the floor. They will look completely innocuous until you walk up to them and collect what's inside. Afterward, press M to open settings and look in your backpack. Hopefully, you'll have a new item to equip! Quests can also give good rewards but can be hard to follow. If you get to where you think a quest should be, but can't find it, remember the school has three floors. You probably need to either go up or down one level to the same spot there.
What is School of Hierarchy?
School of Hierarchy is a combat-centric anime-style adventure RPG. Explore the school to find and complete quests, level up your character, and increase your powers as you battle other players in frantic PVP combat. Then equip yourself with new gear and continue with your quest.
If you're looking for codes for other games, we have a ton of them in our Roblox Game Codes post! You can also get a bunch of free stuff via our Roblox Promo Codes page.