There are many ways of getting information to assist in solving cases in Sherlock Holmes Chapter One, ranging from Sherlock's famous art of deduction to the use of disguises. Some tactics are easier to master than others, and one of the more difficult tactics is Sherlock's eavesdropping skill.
Eavesdropping certainly becomes easier as you get used to it, but can still be a pain to grasp at times. To begin, look for two unsuspecting gossipers. You can find people eligible for eavesdropping by spotting an ear icon above their heads. Hold down the necessary prompt to start.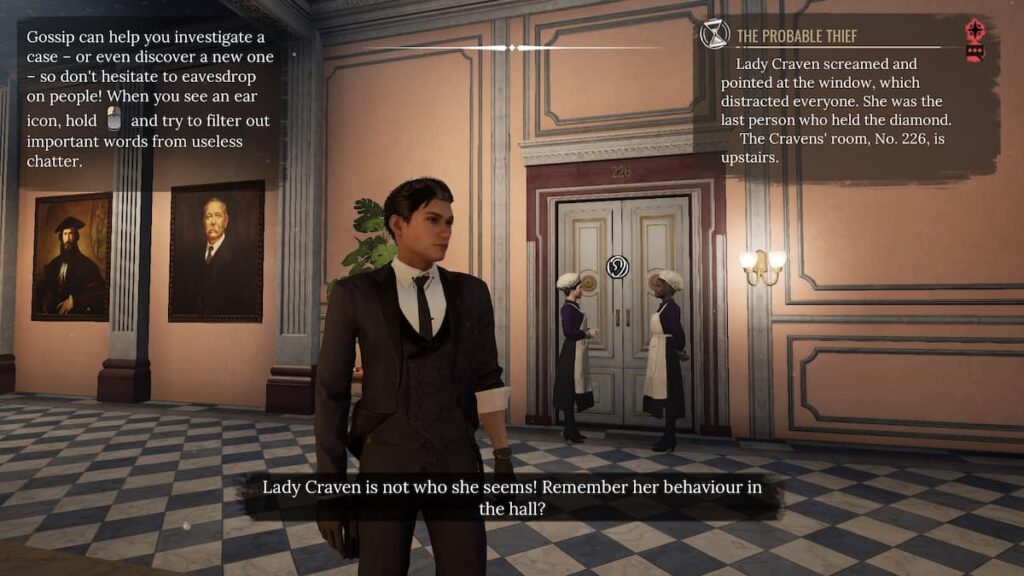 You will automatically enter Sherlock's concentration mode, where phrases will appear on the screen one at a time—the key is to pick out the correct phrases by choosing to keep ones that are relevant and discard others that aren't.
You can do this by using the information you've already extrapolated in your case while remaining thorough during your investigations, as even the smallest pieces of evidence can help you eavesdrop. Keep an eye out for keywords pertaining to people or events and once you've gained the right combination of information you will succeed.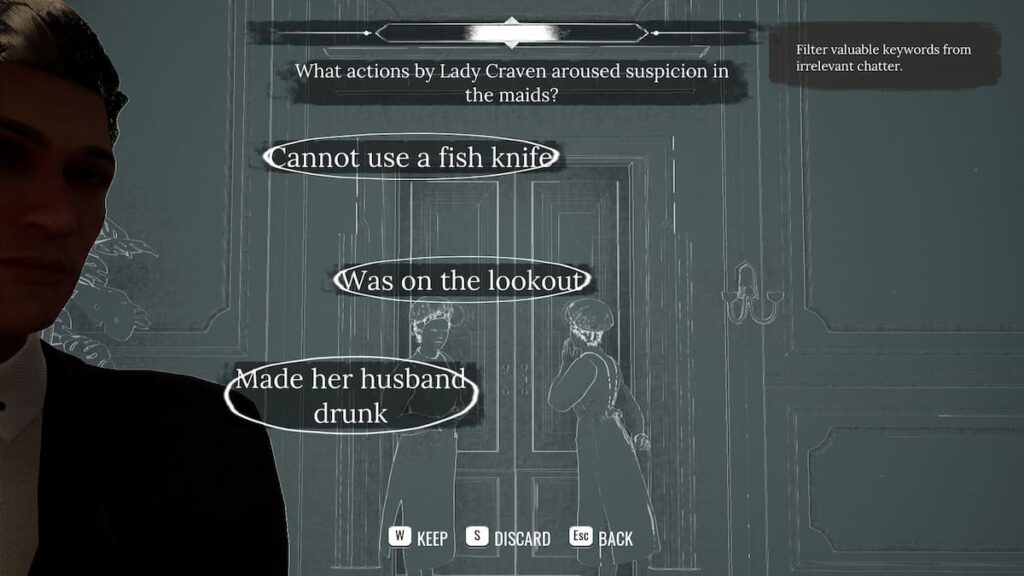 See the example above: Two maids are gossiping about Lady Craven in the Ghosts of the Past case. During the investigation, there are pieces of evidence and rumors alluding to the fact that Lady Craven is a thief, con-artist, and commoner. Keeping the phrases that coincide with these rumors is what achieved success for this particular eavesdrop.
For more guides and secrets in Sherlock Holmes Chapter One, check out How to solve the Ghosts of the Past Case in Sherlock Holmes Chapter One, and stay tuned to Pro Game Guides for continued coverage on all of your favorite games!