The Sims 4 is a life simulation game, but has a lot of magical and mysterious things going on, including graveyard activities. Each graveyard in The Sims 4 requires purchasing DLC and stuff packs.
Where to Find the Graveyard in Sims 4
You might want to go to a graveyard for a few reasons: perhaps you're looking to find ghosts to befriend, or maybe you're simply building up to a story leading you to one. Either way, there are two functional community graveyard lots you can find in a couple of worlds, which I've marked down on the map for you below.
Deadgrass Isle Cemetery
This cemetery is located in the world of Brindleton Bay, which comes with the Cats & Dogs expansion pack. On the Deadgrass Discoveries Museum lot, you'll need to walk all the way in the opposite direction of the lighthouse to find the cemetery at the end.
Deadgrass Isle Cemetery does not have any gravestones named after any Sims, just ones of deceased pets, along with an encounter with Captain Whitaker—the ghost of a deceased dog.
Related: How to Back Up and Load your Saves in The Sims 4 | PC
Senbamachi Graveyard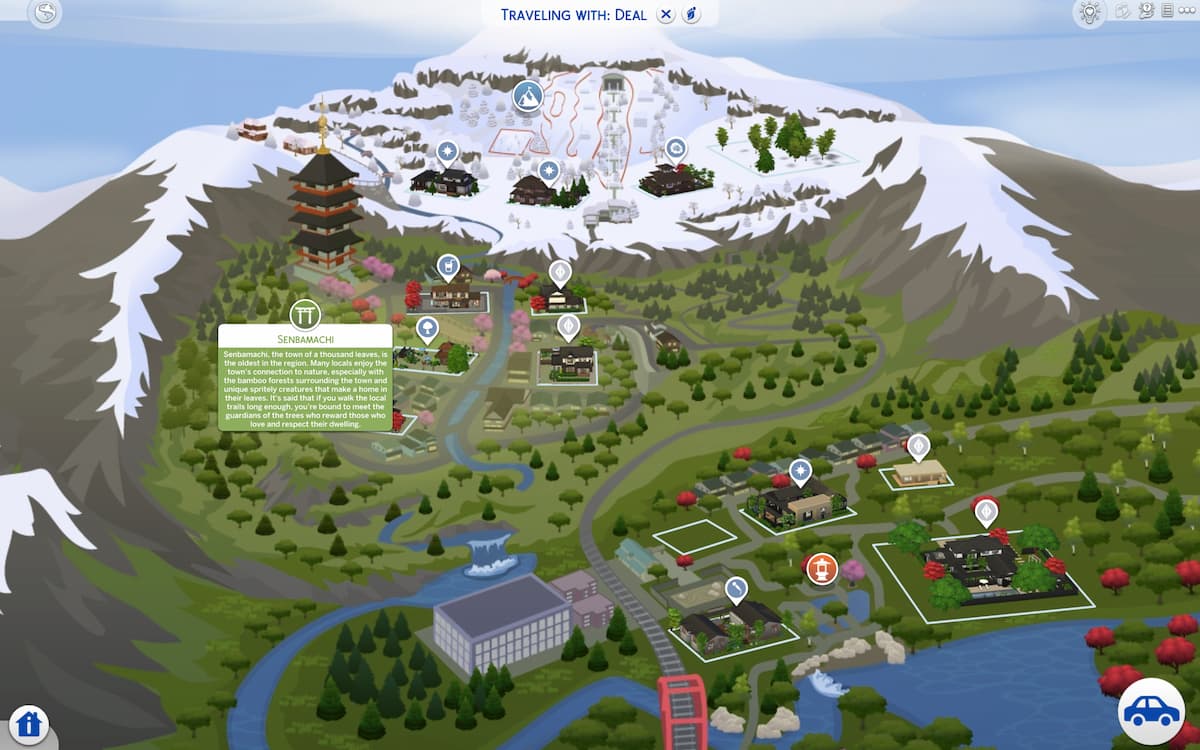 You'll find this graveyard in the Senbamachi region of Mt. Komorebi (from the Snowy Escape expansion). Along with it comes a neighborhood with a walking path leading to a few graves in an unfenced area, as well as a few steps raising a few of the gravestones above others. This is the second of only two graveyards or cemeteries existing on community lots in Sims 4.
There are other graveyards or cemeteries in The Sims 4, but they are all on residential lots, which leaves you unable to interact with or visit them at your own pace. (The Straud Mansion in Forgotten Hollow is a good example of this.)
For more on The Sims 4, be sure to check out Are there Unicorns in Sims 4 Horse Ranch? – Answered and How to get Abducted by Aliens in The Sims 4 here on Pro Game Guides.