It's no secret that a lot is happening in Star Ocean: Divine Force's sub-menus. There are at least four types of skills to play around with for every character, chain combos, Skill Trees, locked skills, and more. The real challenge now is resource management. This is because most of these things share one type of currency for upgrades: SP. SP can't be refunded, so you have to decide carefully.
Where should I spend my SP on first in Star Ocean: Divine Force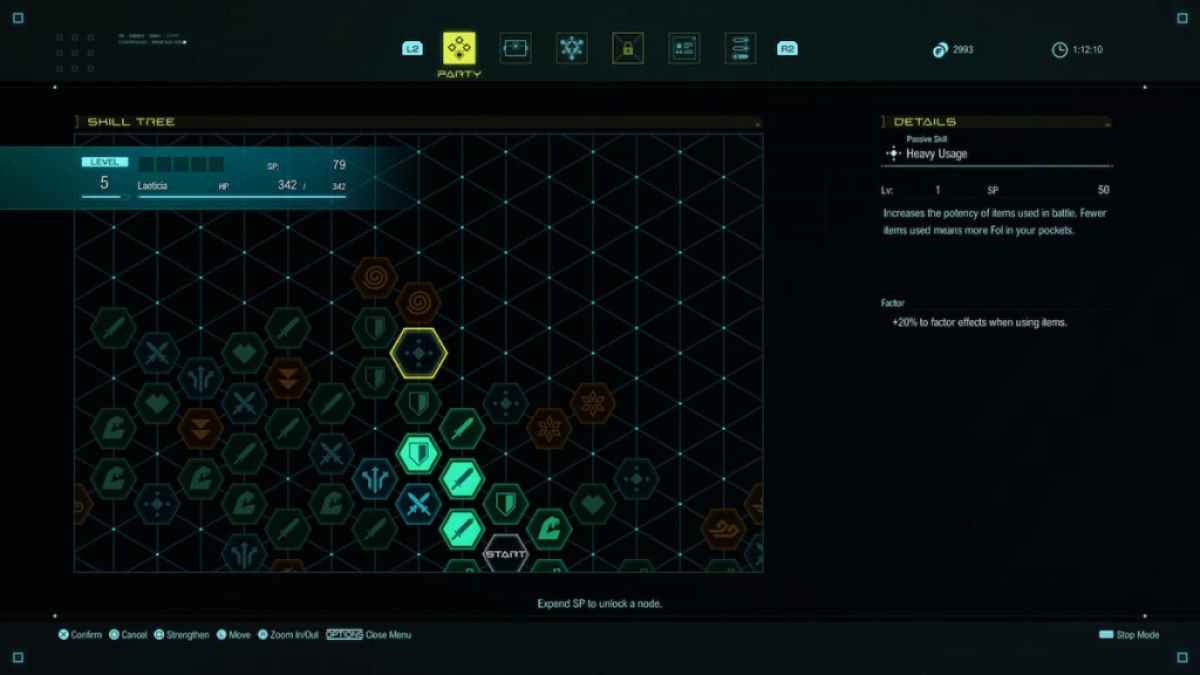 Since SP is sparse, especially at the beginning of the game, you'll want to spend them on Skill Tree upgrades as much as possible, particularly ones that boost stats (ATK up, INT up, etc.), as well as passive skills. This is so that you can increase the potency of your characters no matter what active skills they're equipped with.
Related: All Star Ocean Games in Order – Star Ocean Game Timeline
Of course, that's not to say you should spend all of them on stats. Unlock the main characters you like most and strengthen the moves you use often. For example, if you like to stay out of range, play with Albaird and upgrade long-ranged skills like Flying Guillotine. Meanwhile, Raymond and his Boulder Crush are always a safe option for melee fighters.
You're free to look at the Skill Tree anytime, so you can always focus on unlocking skills that'll fit your playstyle. Unlock nodes for stat boosts along the way. Characters don't need many skills to be good, they just need powerful skills that you can utilize to their fullest potential. You can grind SP by killing monsters.
For more guides on Star Ocean: Divine Force and other role-playing games, be sure to check back here at Pro Game Guides.