While you're exploring the galaxies in Starfield, you may end up with some damage on your ship from space combat. Or maybe you just want to add components to your ship in order to increase its abilities. Either way, a services technician will be your point of contact for both scenarios. Here's how to repair and add components to your ship in Starfield.
How do you Add Components to your Ship in Starfield?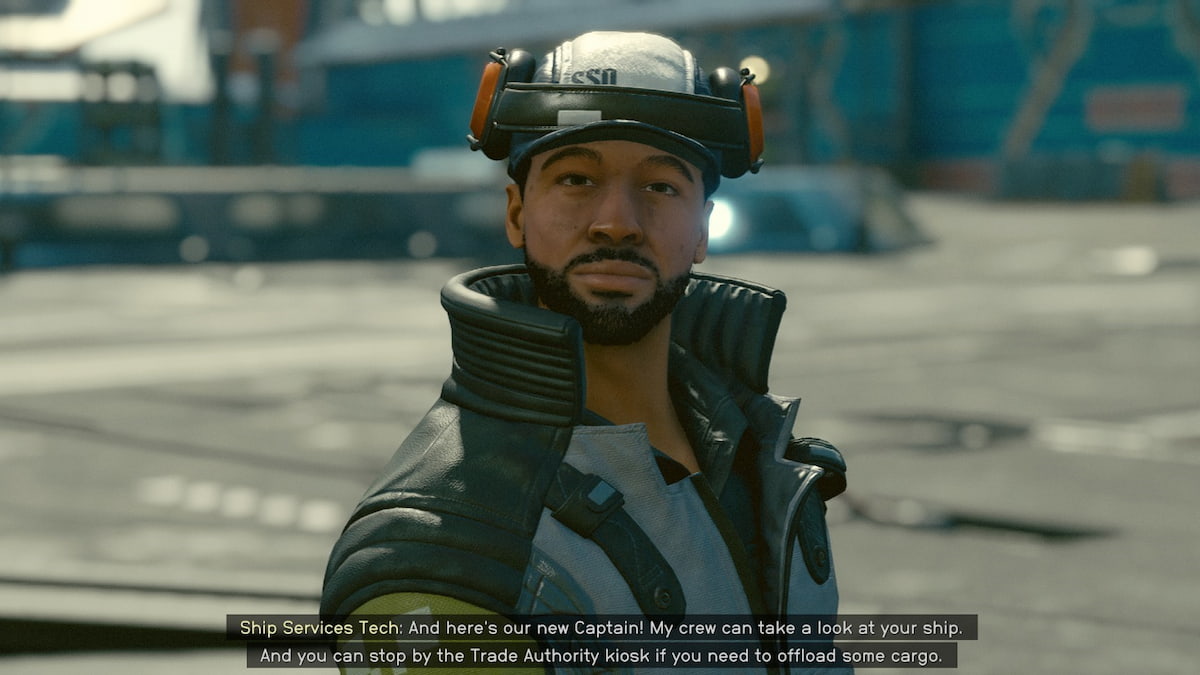 If you want to add components to your spaceship in Starfield, you'll need to find a services technician. This is an NPC who will help you get your ship's essentials sorted, including adding components. They are usually found pretty close to where you dock your ship upon landing in a colony or major area, like New Atlantis. When you find them, choose the option that says View and Modify My Ships. From there, you can choose any augmentations you wish.
Related: How to Fly Faster in Starfield
How to Repair Your Ships in Starfield
Like adding components to your ships, you'll also need a ship services technician to repair your ships. It will cost you about 1,000 Credits to get your ship in working order each time that you need repairs done.
If you aren't sure if your ship needs repairs, don't be afraid to choose the dialog option anyway, as there won't be any consequences or Credits taken. If your ship is already in top shape, the technician will simply tell you that repairs aren't needed.
Want to read more about Starfield? If so, check out Starfield Healing Guide – How to Heal All Status Afflictions on Pro Game Guides.