One of the real joys of playing Starfield for me is the random encounters you occasionally get as you're flying to a system. Sometimes, it's a moral dilemma, such as the Juno encounter. One of my favorites is when you come across an apparently stranded educational spaceship. Read on to find out how to deal with the Mrs Whitmore ship encounter in Starfield. 
Should you give Mrs Whitmore the ship parts in the Starfield ship encounter?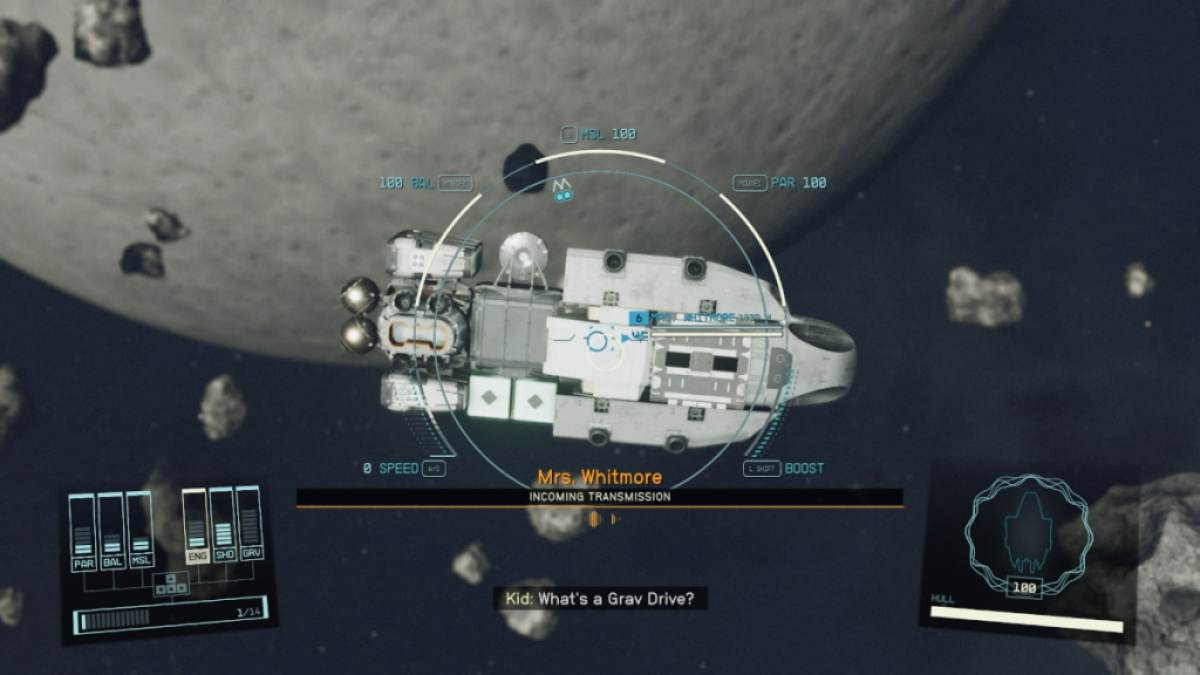 The Mrs. Whitmore space encounter can happen anywhere. When it does happen, you'll get a hail from a spaceship that is seemingly prone in front of you when you warp into a system. If you respond to the hail, you'll have an amusing conversation with someone claiming to be Mrs. Whitmore, with the occasional interruption from some of her class. She wants 10 Ship Parts to fix her ship. In short, don't give them to her.
Related: How to Swap Ships in Starfield
There are several ways this encounter can play out. You can give her the parts, which is a whole lot of Credits, after which the ship will simply jump away after Mrs Whitmore transfers you 69 Credits. Yes, 69. Not a great trade!
She claims the parts are needed to fix the Grav Drive. However, the truth is the Grav Drive is just fine. If, during the conversation, you say you are with the Crimson Fleet, she will immediately jump away! Funny how these grav drives can suddenly fix themselves. 
If you decide to attack the ship (or if it attacks you, which some players have reported), reports suggest it is indestructible. If you're stuck in a battle with Mrs. Whitmore, outpace her ship until you stop targeting it and save. Reload the game, and you should be able to jump away.
For more on Starfield, check out How to leave The Unity in Starfield, Where to Find Enemies to Kill in Zero G in Starfield, and more here at Pro Game Guides!