In Starfield, players have their hands full with exploring star systems, planets, collecting resources, and meeting new NPCs by completing missions. Bare Metal is a side mission where players need to fulfill two distinct objectives, and this involves making decisions. Before proceeding with this quest, you must know the choices and outcomes that this quest presents. Here's everything you need to know to complete the Bare Metal mission quickly in Starfield.
Starfield - Bare Metal mission Walkthrough
Bare Metal is a side quest that will begin after speaking to Frank Renick. You will find him in the local gun shop known as Neon Tactical. Players can find the shop in the interiors of the Neon City, located on the planet Volii Alpha in the Volii system.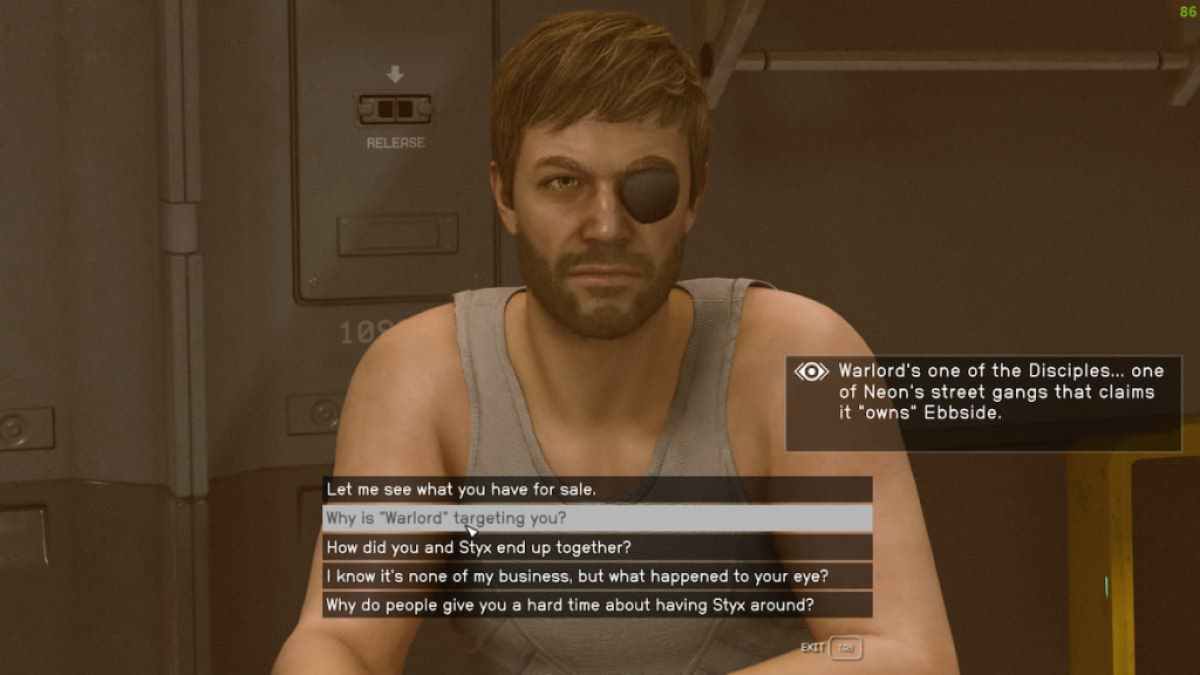 Enter his shop, initiate a conversation with him, and he will tell you about Styx (his robot). Frank will talk about people treating him like he's a sideshow exhibit and that someone defaced Styx by doing graffiti. He wants to find the guy and make him pay for the paint removal.
After this, you will get the following dialogue options to choose from:
Let me see what you have for sale.
I could track the person down who defaced Styx, if you like.
How did you and Styx end up together?
I know it's none of my business, but what happened to your eye?
Why do people give you a hard time about having Styx around?
I selected the second option, to which Frank said You'd do that? Huh. Okay. Maybe, I misjudged you. Once again, you will get a few dialogue choices and I selected: I can't allow an assault like that to go unpunished.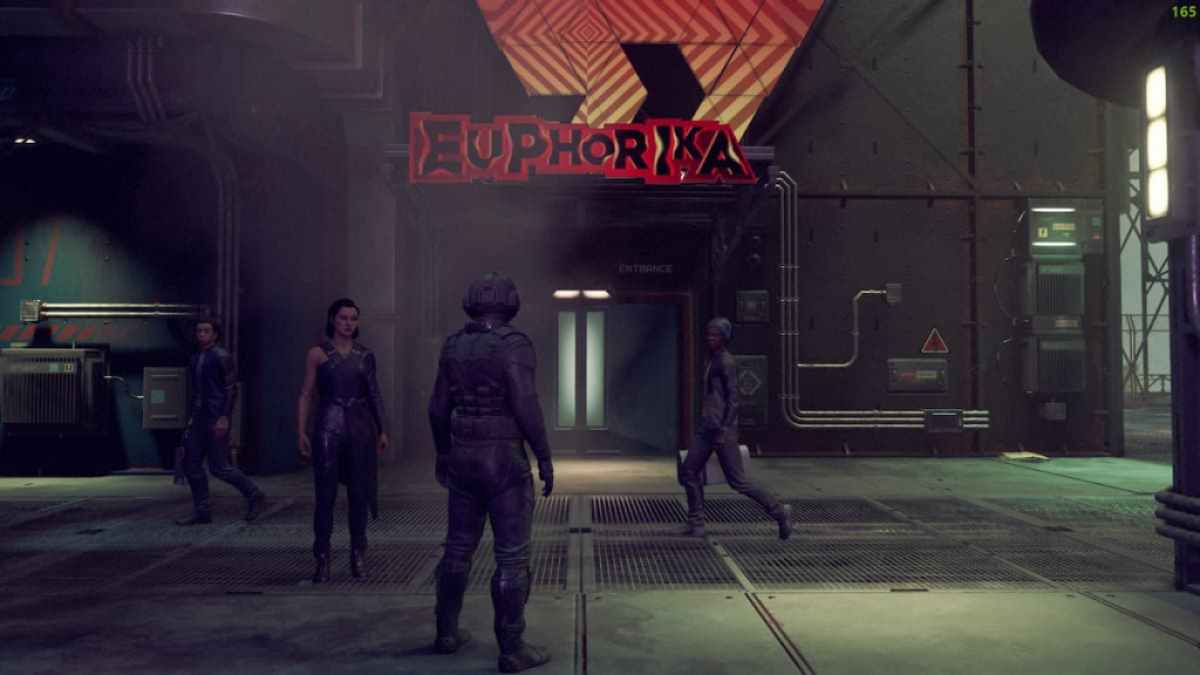 Finally, Frank will tell you about a guy named Warlord who did this to Styx, and he can be found inside Euphorika (located in the Ebbside area of Neon City). He will ask you to teach him a lesson so that no Ebbside lunatics ever mess with him and Styx.
This is when the the quest, Bare Metal will begin, where you can either speak to Warlord to Persuade him or Attack and kill him.
What happens if you Persuade Warlord in Starfield?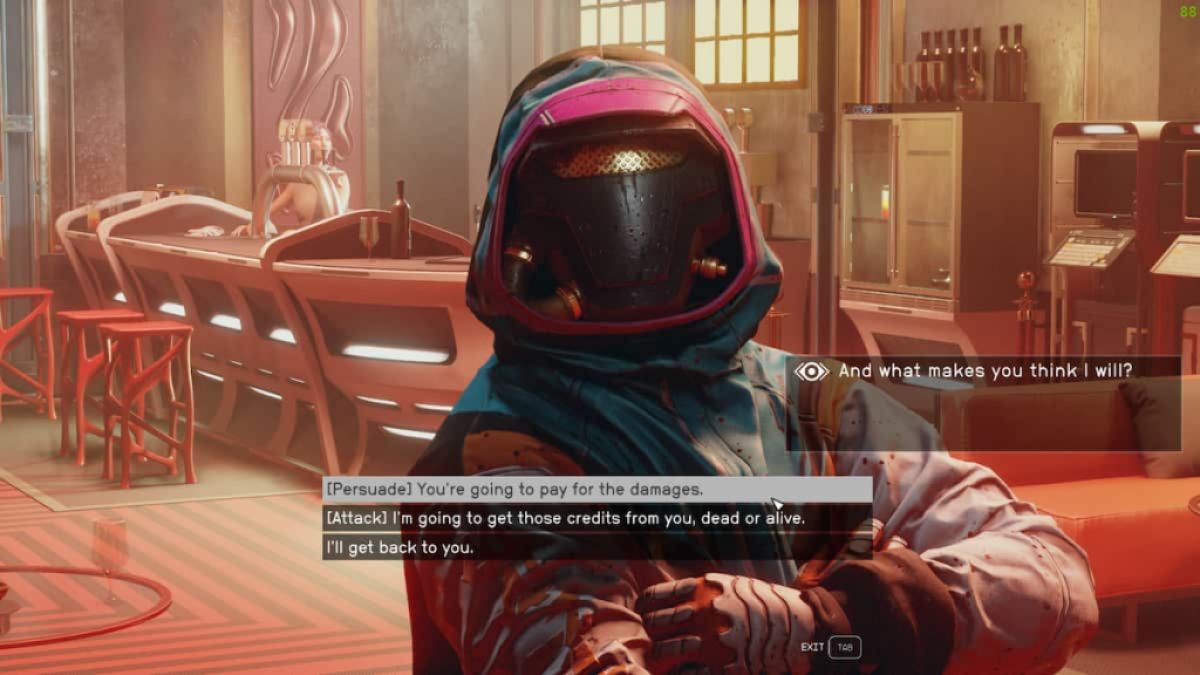 Speak to Warlord, and he will tell you about trashing Styx with graffiti. He will also tell you that his crew went to rob Frank's store once, and because of this robot, they lost many members of their crew. As a payback, he used spray paint with his tag and trashed Styx. After having this conversation with the Warlord, you will get the following options:
(Persuade) You're going to pay for the damages.
(Attack) I'm going to get those credits from you, dead or alive.
I'll get back to you.
If you select the first option and try to persuade him, he will ask: And what makes you think I will? During this, you will get subsequent options to choose from.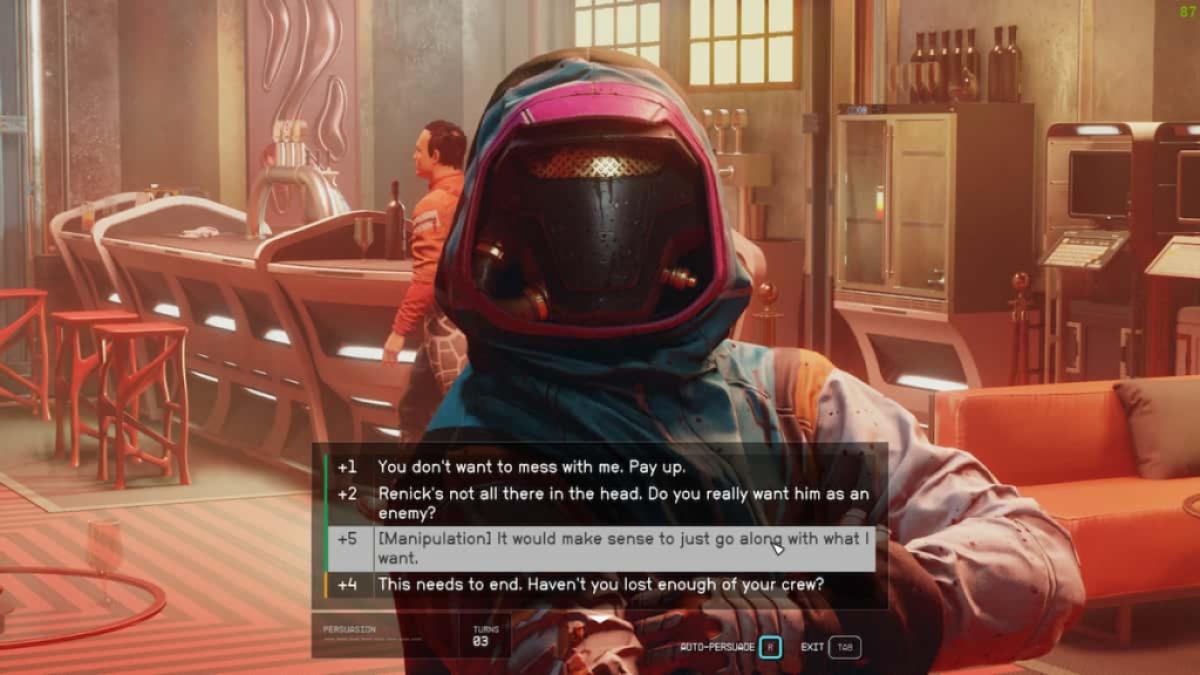 You don't want to mess with me. Pay up.
Renick's not all there in the head. Do you really want him as an enemy?
(Manipulation) It would make sense to just go along with what I want.
This needs to end. Haven't you lost enough of your crew?
After successfully passing the Persuasion check using Manipulation, he will give you the Credits. It's worth mentioning that players who have unlocked the Manipulation, Diplomacy, Negotiation, and Intimidation skills will find different dialogue options. Players can select these options to convince Warlord to pay for the damages.
What happens if you Attack Warlord in Starfield?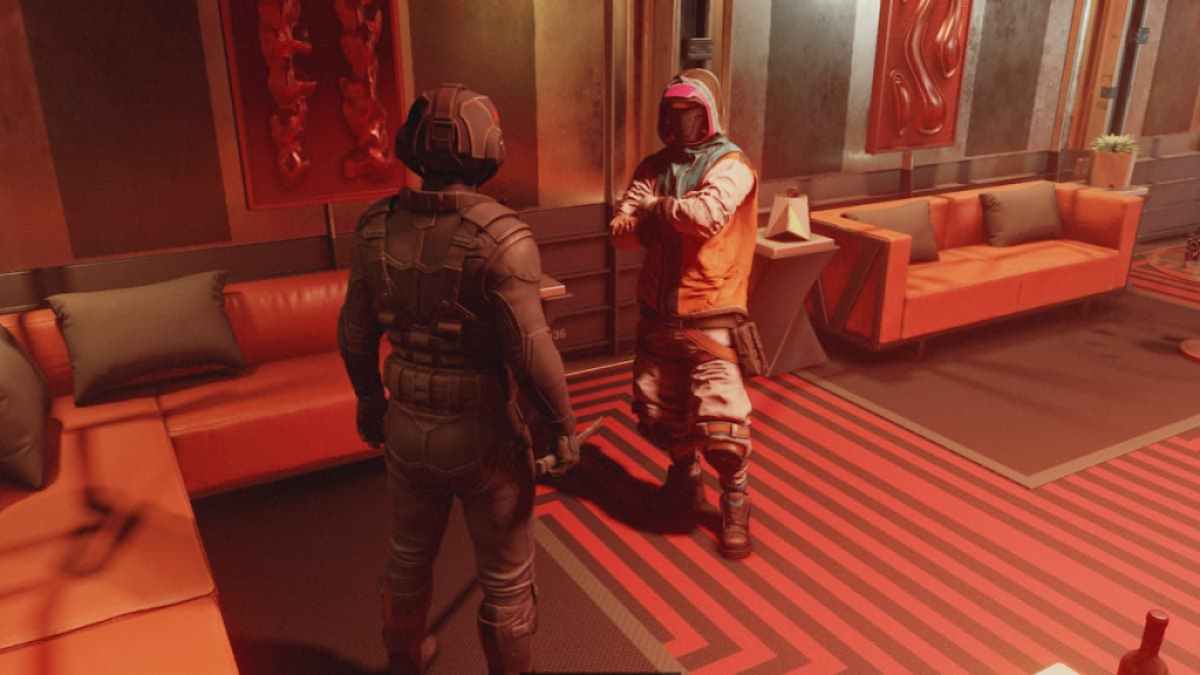 If you choose the second option to attack him, he will be ready to fight you. However, it's not much of a fight. He dies almost instantly after getting a few shots, and once he's down, take the Credits from him. Return to Renick, give him the Credits, and tell him about Warlord. He will tell you that Styx can now get a new paint, coat of wax, and will look brand new.
Regardless of whether you attack or persuade him, you will get the Credits. Take them back to Frank, and you will get the following rewards:
To find more on Starfield, check out All Positron Battery Locations in Starfield (Map) on Pro Game Guides.