Tower of Fantasy is a vast game with tons of resources to collect, weapons to unlock, and a huge map to explore. As a new player warping into the sci-fi world of Aida, it can be puzzling to figure out the best route toward swift progression.
Best Tips and Tricks for Beginners in Tower of Fantasy
Progress the storyline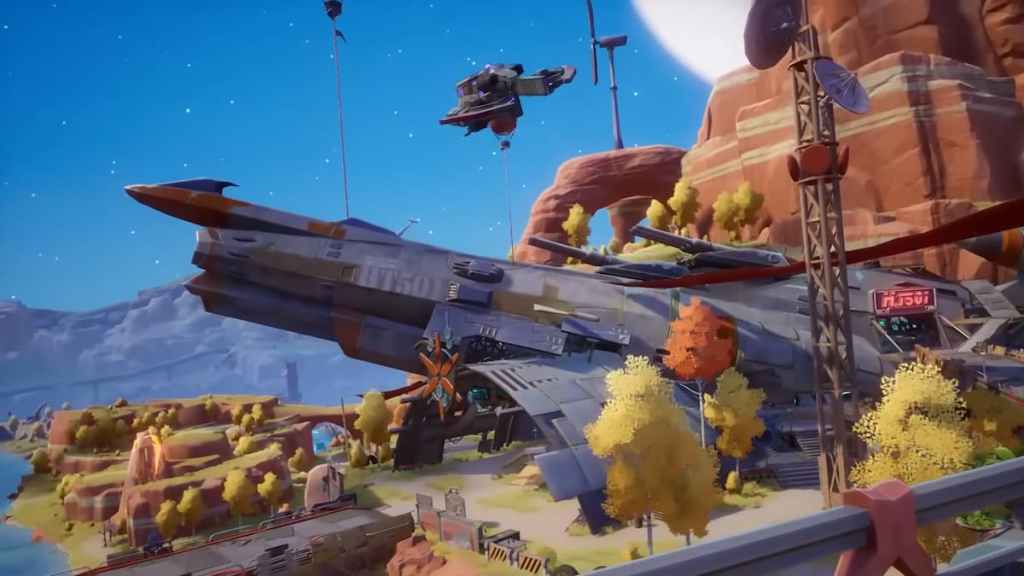 The open world of Aida has a lot of activities to keep you distracted. However tempting it might be to begin an adventure right off the bat, we highly suggest completing the first few story missions to progress the game's storyline. Progressing the storyline will give the player access to all the features the game has to offer. You will also get the Jetpack relic, and theFalcon mount by simply going through the story and making 90% progress in Astra region.
Explore the Map
Exploration is vital to player progression. The world map has tons of POIs for players to investigate to obtain valuable loot. Here are the key points of interest players should focus on while exploring the map.
Spacerifts
Omnium Towers
Exploration Points
Enemy Strongholds
World Bosses
Ruins
Weapons and Resonance
Weapons play the most crucial combat role in Tower of Fantasy. Players can equip three weapons to cycle through in battle. While players can obtain various weapons of varying rarities, the most important thing to note is that there are three types of weapons. Along with that, each weapon has one of four Elements—Volt, Ice, Fire, or Physical. Combining the three Weapon types will grant a bonus Weapon Resonance Effect.
Weapon Types: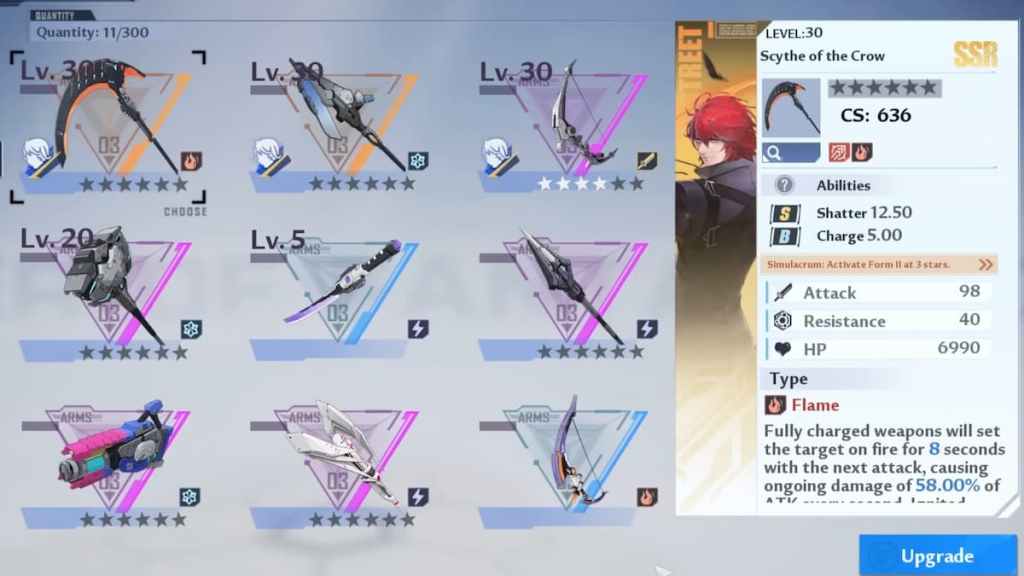 DPS - High damage dealing weapons.
Defense - Heavy weapons, best suited for breaking shields and armor.
Support - Provides healing and buffs.
Weapon Resonance Effects:
Balance (DPS + Defense + Support)
Fortitude (Defense + Defense)
Attack (DPS + DPS)
Benediction (Support + Support)
Combat System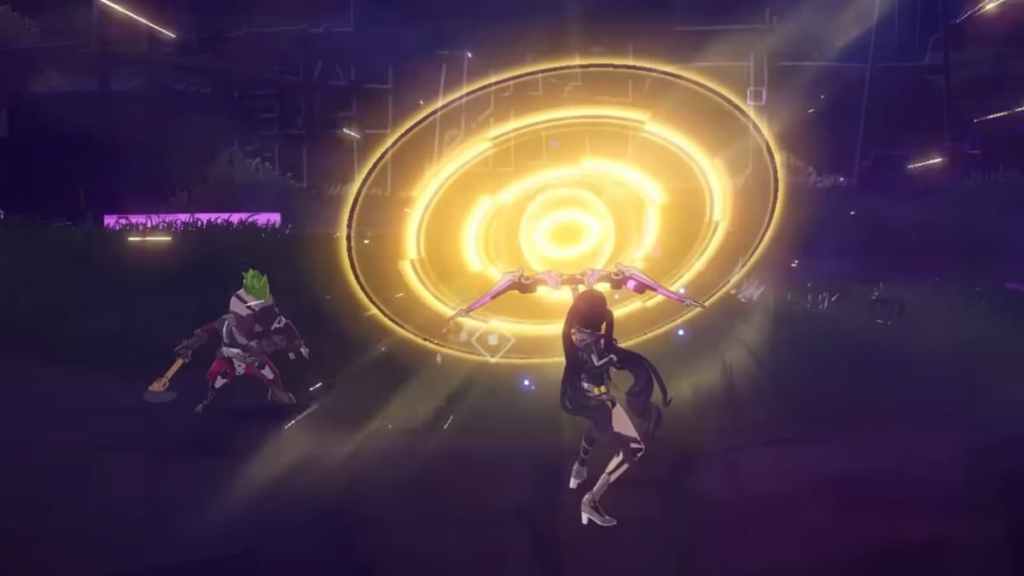 The type of weapon you choose to wield will grant you unique movesets specific to that weapon. Therefore, you will need to experiment with a few weapons before choosing your favorite one. The combat system in Tower of Fantasy comprises normal attacks, charged attacks, and dodge attacks. Players can also chain attacks mid-air by consuming stamina. Each weapon has a unique discharge ability, which you can activate by switching to the said weapon when it's fully charged. Dodging at the perfect time will cause enemies to freeze in time, allowing you to deal massive amounts of damage within that time. Combine all these combat elements to make the most out of your loadout.
Gears and Upgrades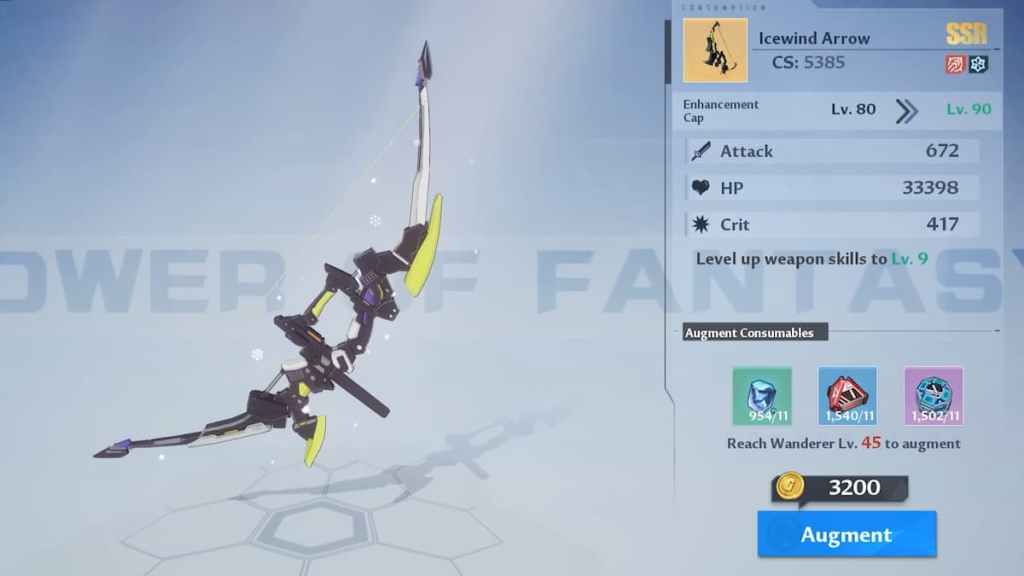 Upgrading your gear and weapons will boost their stats and unlock various bonuses. You will first need to Enhance your weapons using Weapon Batteries, and then Augment them using particular items to level them up further. You can obtain upgrading materials by progressing the game or by spending Vitality to complete Select Adventure missions. The following are some of the important upgrades players should focus on.
Weapon Enhancements
Matrices
Simulacra Awakening
Suppressors
Backpack Gear
Wondering how to earn more Vitality in Tower of Fantasy? Check out How to get more Vitality in Tower of Fantasy, right here on Pro Game Guides.