Weapons, matrices, suppressors, simulacra, and equipment: all these things can be improved to boost your power in Tower of Fantasy. With so many different items and systems, it's no wonder players might need a guide. Don't worry, we've got you covered. Read on to learn what you need to know about enhancing equipment.
How to get to the equipment enhancement screen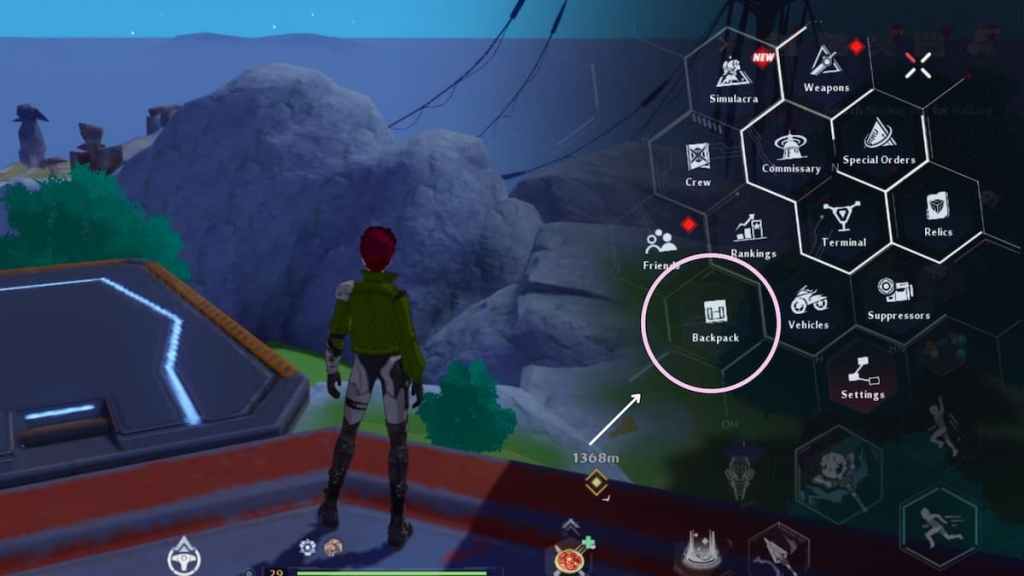 Starting from the main game screen, click on the triple hexagon icon to open the main menu, then click on the backpack icon indicated in the screenshot above. Once you're in the backpack menu, you can see what equipment is currently set on your character on the left side of the screen. Click on any piece of equipment, then the Enhance subtab to open the equipment enhancement screen. As long as you have the resources and gold, you can click the yellow button to enhance a piece of equipment.
What will you need to enhance equipment?
Booster modules and advancement modules are used to enhance equipment. Modules can sometimes be given as daily rewards, but the main source is from Bygone Phantasm, a series of combat stages that reward you for passing each stage. The Bygone Phantasm is not gated by Vitality and can be attempted any number of times. However, progress will not reset. The only way to go is up.
Is my equipment worth enhancing
There are some things to consider before clicking the enhance button. Equipment can be one of five rarity levels, from lowest to highest: gray, green, blue, purple, or gold. Luckily, equipment enhancement levels can be transferred between pieces of equipment, even of different rarities, as long as they are in the same equipment category. There are currently eight categories: helmets, shoulder guards, chest pieces, wrist guards, gloves, belts, pants, and shoes. Each piece of equipment has base stats that improve with higher enhancement levels and random stats. Think carefully about which of your equipment pieces can provide the greatest boost to your character before enhancing them.
Still need more help in Tower of Fantasy? You should check out How to perfect dodge in Tower of Fantasy, Phantasia explained or How to get more Vitality in Tower of Fantasy at Pro Game Guides.