While traversing the dunes of Vera in Tower of Fantasy, players will come across various enemies to battle, collect ingredients for cooking, and solve puzzles to collect valuable rewards. Sand Rabbits are one of the friendlier creatures you will encounter in the desert, and these mischievous little critters seem to love puzzles. One of the puzzles requires you to offer them food or ping a certain emote. This guide will tell you how to solve the Friendly Little Critter puzzles in Tower of Fantasy.
Friendly Sand Rabbit Puzzle Solutions in Tower of Fantasy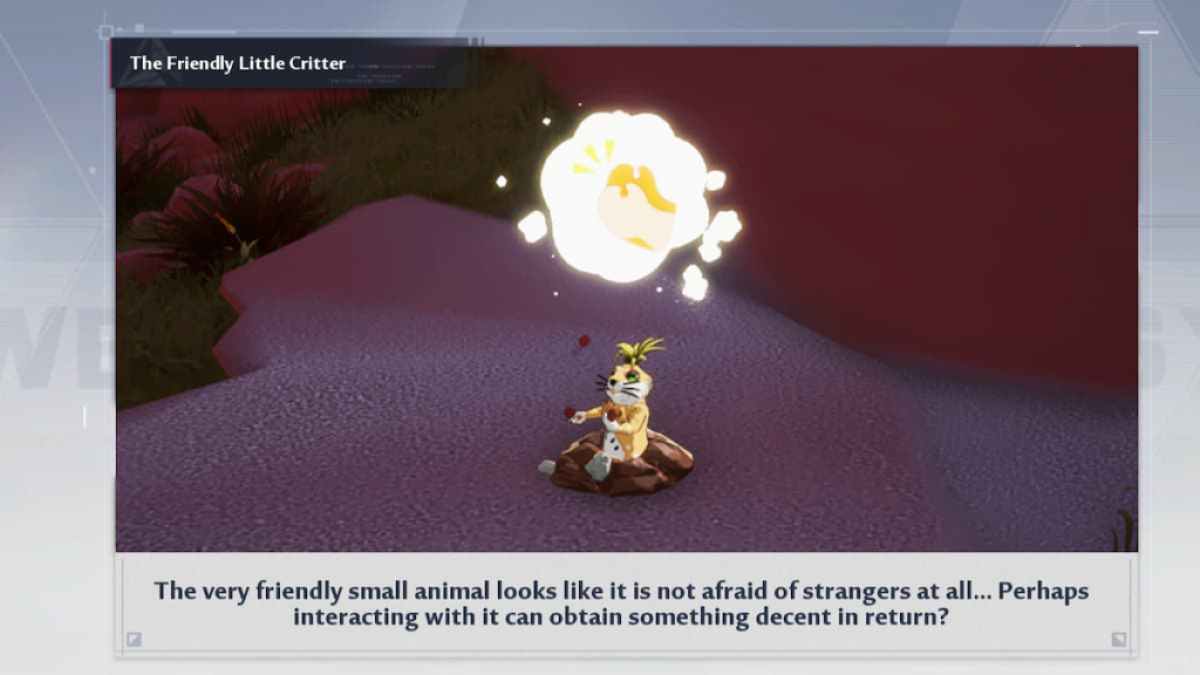 Friendly Sand Rabbits, known as Friendly Little Critters, are small rabbits appearing in the Vera region's desert. While most Sand Rabbits will burrow themselves under the sand, Friendly Little Critters will spawn in various Exploration Points on the map and have a prominent thought bubble over them. To solve the Friendly Sand Rabbit puzzle, you must interact with the Sand Rabbit according to the image shown in their thought bubble.
Related: How to solve Ruin Stone puzzles of Vera in Tower of Fantasy
How to interact with Friendly Sand Rabbits in Tower of Fantasy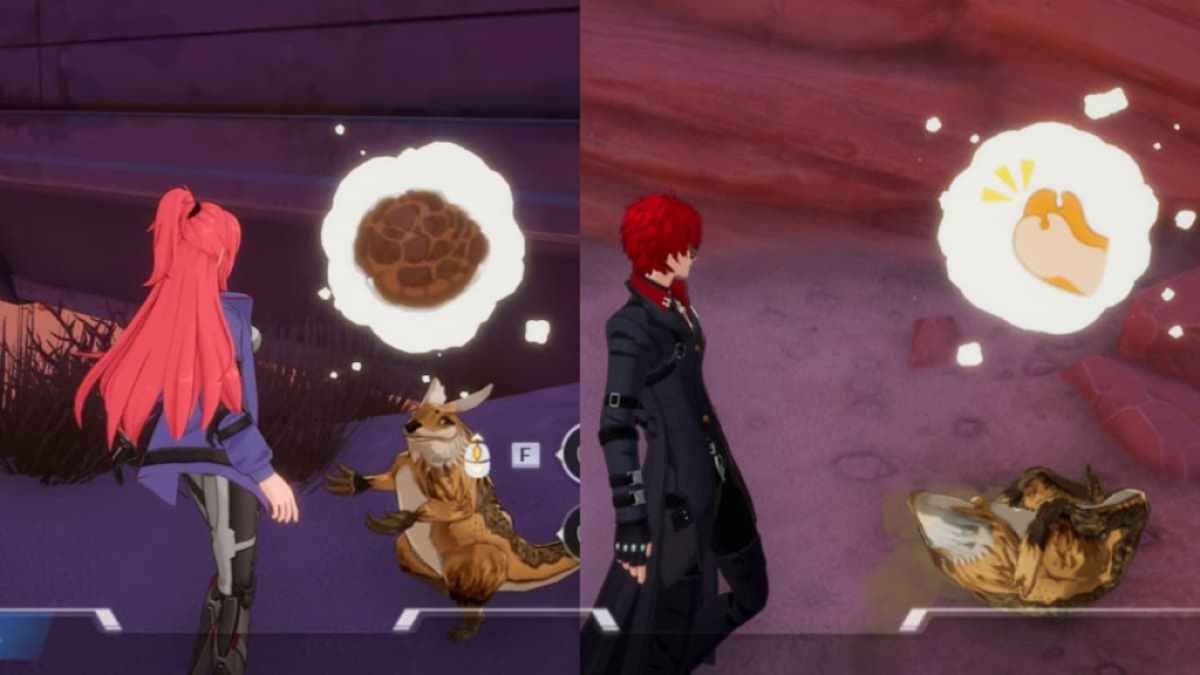 The image in the thought bubble over different Friendly Sand Rabbits will vary. However, the puzzle will require you to do one of two things: feed them food or perform a certain emote. When you stumble upon a Friendly Sand Rabbit, take note of the image over its head. The image will be either a specific ingredient or a certain emote. The following is how you should interact with each Friendly Sand Rabbit.
Give them food: When a Friendly Sand Rabbit is hungry, the thought bubble over their head indicates a specific ingredient or food they are craving. If you have the ingredient required, you will get the option to feed the sand rabbit. Once you feed it, it will offer you a Black Nucleus out of happiness.
Give them encouragement: Some Friendly Sand Rabbits simply wish to entertain you with a dance routine and want your encouragement in return. You must perform the indicated emote by opening your in-game chat when you see an image of an emote over a Friendly Sand Rabbit. Once you do so, the Friendly Sand Rabbit will give you a Black Nucleus to acknowledge your support.
Looking for more sand rat puzzles in Tower of Fantasy? Check out How to solve Exchanging Sandy Nests puzzle in Tower of Fantasy, right here on Pro Game Guides.