Tower of Fantasy has its share of problems when it comes to game servers. The launch didn't go that smoothly as over four million pre-registered players attempted to log in the second the game went live. Although developers have expected issues, they were unable to prevent them. You can try a few methods if you still get an "unable to connect to server" message when you try to log in.
How to solve the "Unable to connect to server" issue in ToF
If you often get "unable to connect to server," that usually means that server is full. Servers are divided by regions (continents), where every region has available servers for you to choose from. Red servers are the busy ones, yellow is half full, and green one delivers a smooth gaming experience. If your server is red, you can try these solutions: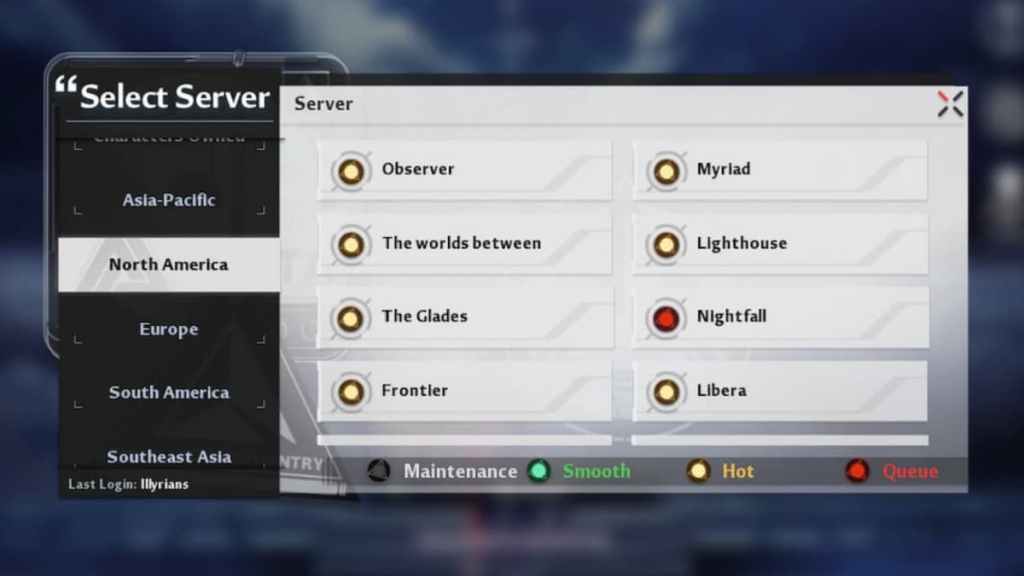 1. Evade rush hours in Tower of Fantasy
If your server is always full when you want to play, avoid evenings when most players are online.
2. Switch server in Tower of Fantasy
3. Change a region in Tower of Fantasy
If that doesn't work, change a region. That means you'll be playing Tower of Fantasy with players from that region (continent). Choose a region where the time difference is significant so the servers are not overcrowded.
4. Check for Tower of Fantasy updates
Sometimes you'll have a problem connecting if you don't have the latest update installed. Also, sometimes servers will be down due to maintenance.
Will there be a server merge in Tower of Fantasy?
One of the most common complaints by players is a large number of servers instead of just one. Because of this, some players had problems playing with friends in Tower of Fantasy, as they are in the same region but on different servers. Hence, many believe that all servers from one region will merge into one. There is no information about this happening soon, but it does seem like a next step.
For more information on Tower of Fantasy, check out How to join a crew in Tower of Fantasy and How to use Character Preset Codes in Tower of Fantasy on Pro Game Guides.