The Mistlands biome is one of the most dangerous biomes in Valheim, but it also offers unique resources that you can use to craft some of Valheim's best items. Besides being dangerous, the only problem with the Mistlands biome is that it is challenging to find. Here is where the Mistlands biome spawns and how to locate it in Valheim's Mistlands update.
Where can you find the Mistlands Biome in Valheim?
Players can find the Mistlands biome spawning towards the mid-section of the world map. The Mistlands biome also seems to spawn often near the Plains and Swamp Biomes. Mistlands biomes also have distinct characteristics visible on the world map and in-game. On the world map, you can tell the difference between the Mistlands and other biomes if the terrain is dark and has purple mist/fog. You can also look in the top left corner of your screen to see what biome a section of the map is by hovering over it with your cursor. See the image below for a perfect example of what a Mistlands biome looks like on the world map:
Related: What is a Torn Spirit, and how do you use it in Valheim?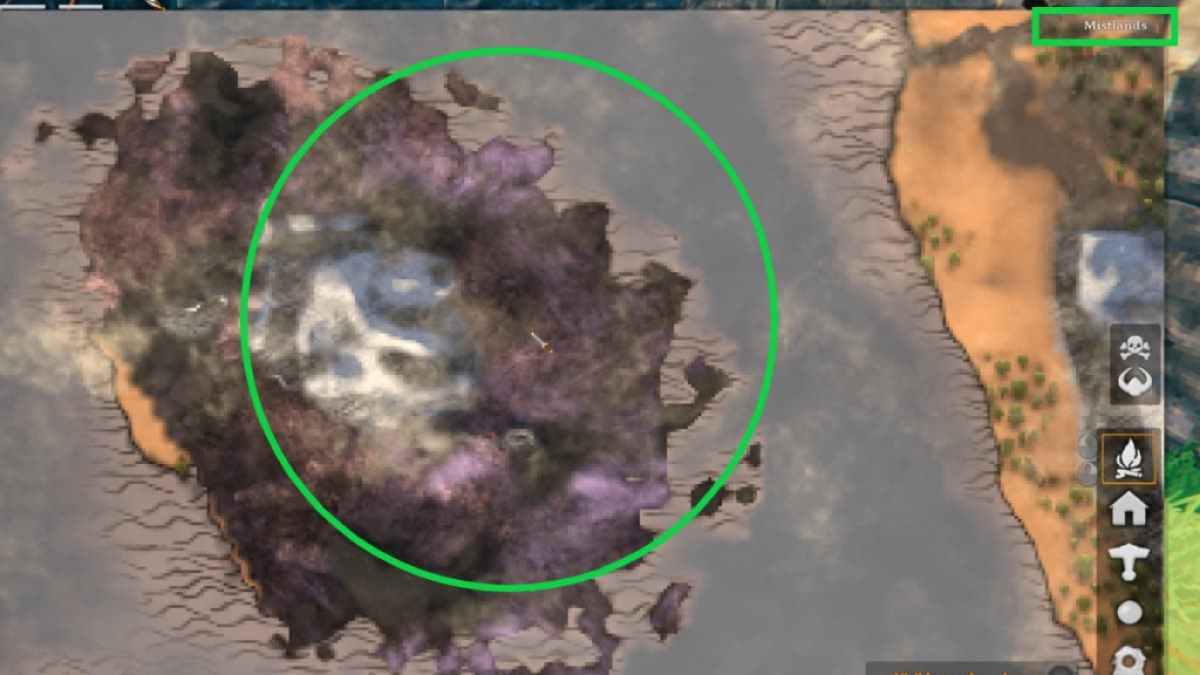 Other ways to find and explore the Mistlands in Valheim
Besides going by the world map in Valheim, you can also tell if a biome is a Mistlands biome if you can't see anything. In short, the Mistlands biome has a lot of mist throughout the entire biome, preventing you from seeing about one foot in front of you. Luckily, you can clear the fog in the Mistlands by using items made from a resource called wisps.
What are Wisps, and how do you use them in Valheim?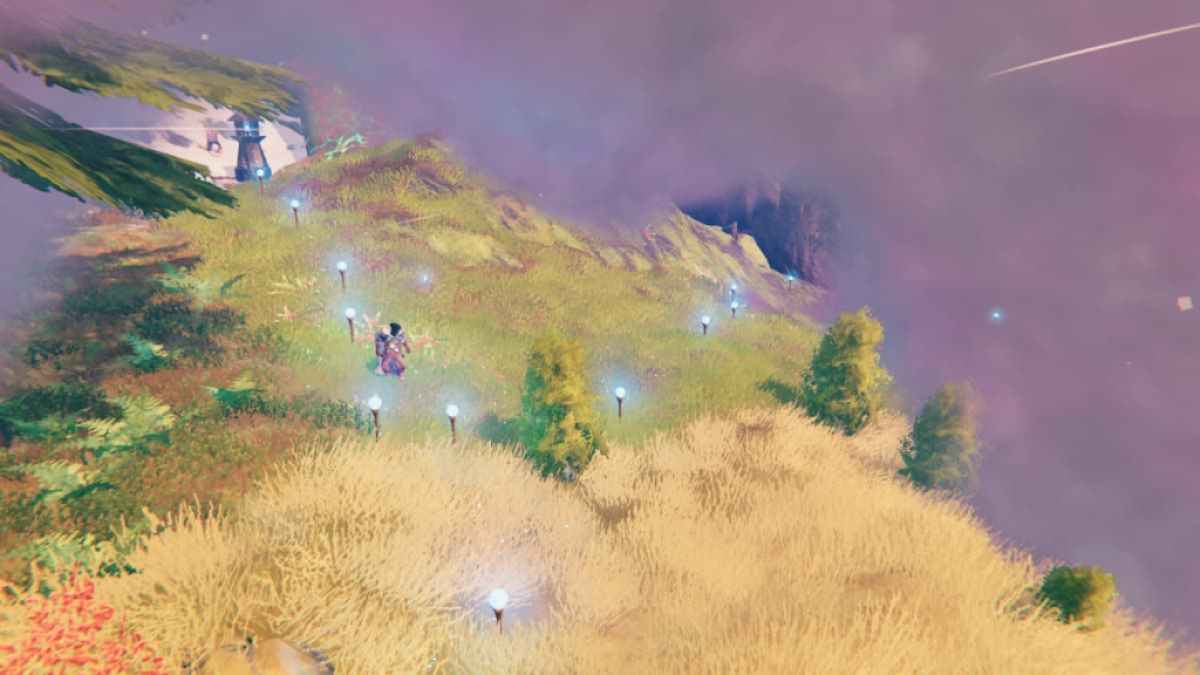 Wisps are a unique resource and a nonhostile creature that players can get from wisp fountains. Players can later use Wisps to craft wisp torches and wisplights to clear the fog in Valheim's Mistlands biome. Here's everything you need to make Wisplights and Wisp Torches in Valheim:
How to craft Wisp Torches - A wisp torch requires one wisp and one Yggdrasil wood to make with a hammer. You can also use a wisp torch to clear fog by placing it on the ground using a hammer in Valheim.
How to craft Wisplights - A wisplight needs one wisp and one silver to make at a workbench. You can also use a wisplight to clear fog by equipping it to your hotbar in Valheim.
For more on Valheim, we at Pro Game Guides recommend checking out How to make and use a Black Forge in Valheim and What is a Torn Spirit, and how do you use it in Valheim?