To play Steam VR games on the Oculus Quest 2, you will need to have a quest link wired or a generic alternative plug into the link port on the left side of your headset. You will also need a free USB-C port on the back of your PC to use the quest link.
If you don't have a USB-C port, you can get around it by purchasing an adapter or using Air Link - more on that later.
For now, let's follow the primary method of playing Steam VR Games with your headset. First, plug the curved part of the way as shown below into the left side of your Quest 2.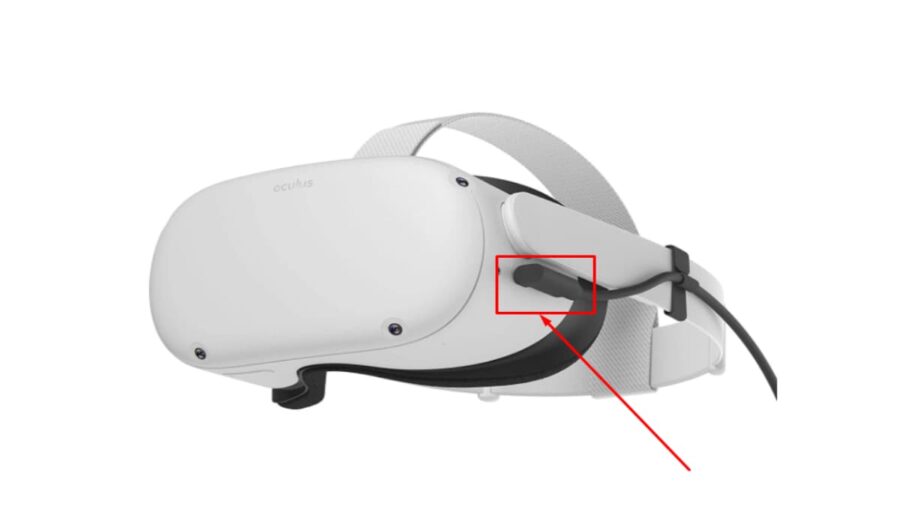 After plugging the correct end into your Quest 2, take the other end of the wire as shown below and find the USB-C port on your desktop or PC.
The USB-C port will be far smaller than usual USB ports, plus it will usually have a label under or next to it.
That said, plug the USB-C wire into your PC and then put your headset on and login if you need to.
As you log in, you should get a pop asking for you to allow access to data. What this will do is enable your Quest 2 to connect to your PC.
Click allow and then click enable when you get a pop-up in the Quest 2 hub. This pop-up will allow you to enable Quest Link.
Doing so will also send your Quest 2 into the Oculus Rift menu system, allowing you to access Steam games any Rift games you may own.
Related: Resident Evil 4 VR Remastered in 2021, Release Date, Leaks, & Everything we know!
To play a Rift game, you can just locate your library through the menu option and hit play on one or launch it manually via desktop mode. For Steam games, you will need to go through the Steam VR room setup. To do this, install SteamVR and then run it. While Steam VR is running, locate Steam room setup in Steam as shown below.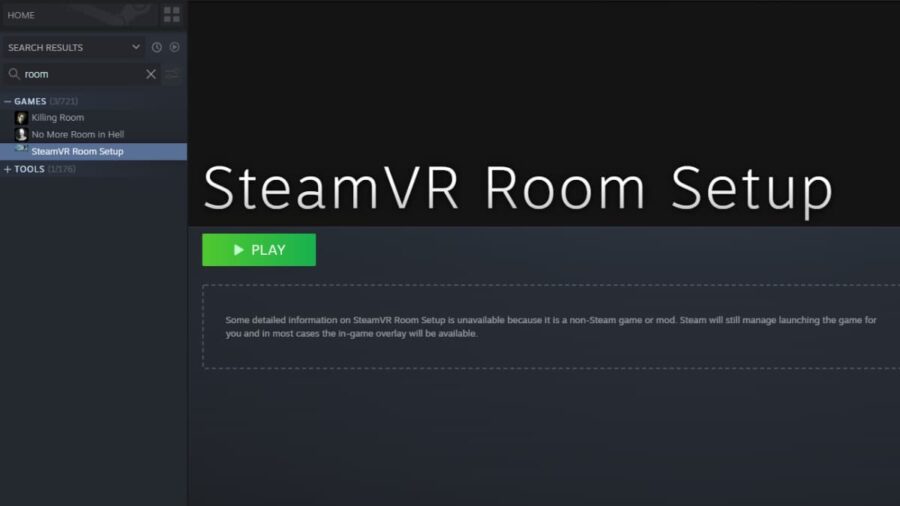 Click launch and then wait for it to show up. What you should see is the app shown below.
Inside this app, you will need to choose the type of room you are in and then make sure both your headset and controllers are working and connected to your PC.
Next, you will need to calibrate your center. To do this, walk to the area you will play at and hit calibrate while your headset is on your head.
When the Steam room setup finishes calibrating, you can then move on to your next step to set up your height.
You can set your height either by putting your height in CM or Inches, click ok, and you will have Steam VR set up with Quest 2.
Once that is done, you can play any Steam VR games by launching them manually or through the desktop mode while you are in Oculus Quest 2 link mode.
However, before you can access Steam games you will also need to make sure that the option shown below called "unkown sources" is enabled on the Oculus app on your desktop. You can find this setting at the top of the general settings tab in the Oculus desktop app.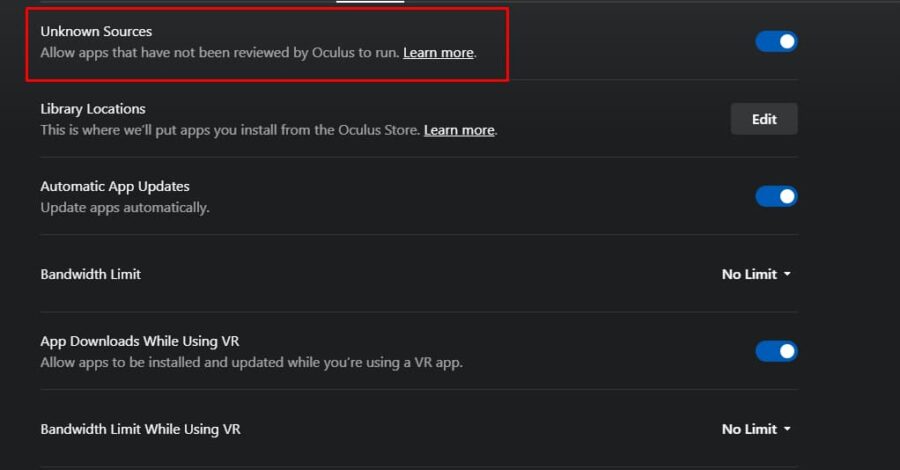 How to play Steam VR games with Oculus Quest 2 Air Link?
Setting up Air Link is a bit different from just jabbing a wire into your PC. To set up Air Link on Quest 2, you must first download the Oculus desktop program and log in with your Facebook or Oculus website info.
Once logged into the desktop app, locate settings and find the beta tab as shown below.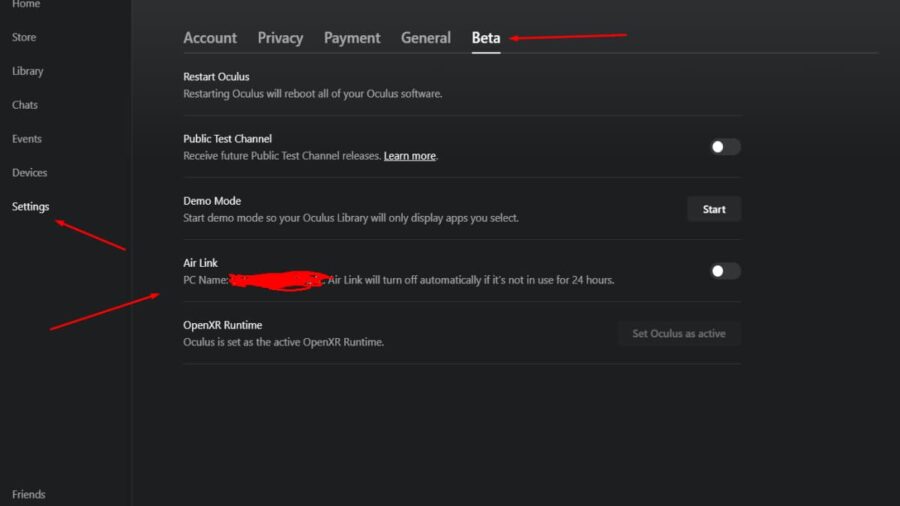 Under Beta, there will be an option called Air Link. Enable it by clicking the circle to the right of it, as shown above.
Next, you will need to place your Quest 2 on your head, locate the app menu, and then settings. Under settings, there will be an option called experimental features. Click this and find Air Link under it, and enable it similarly to how you did it on PC.
Soon after, you will be able to play both your SteamVR games and Rift Games wireless. But, you may encounter problems such as low visuals and lag.
For guides and articles on VR games, we at Pro Game Guides have you covered.