Looking for a new world in VRChat can take up valuable time you could use to meet new people, play games, or just unwind by goofing around. That's why we've compiled our choices for worlds all players should consider seeing.
District Roboto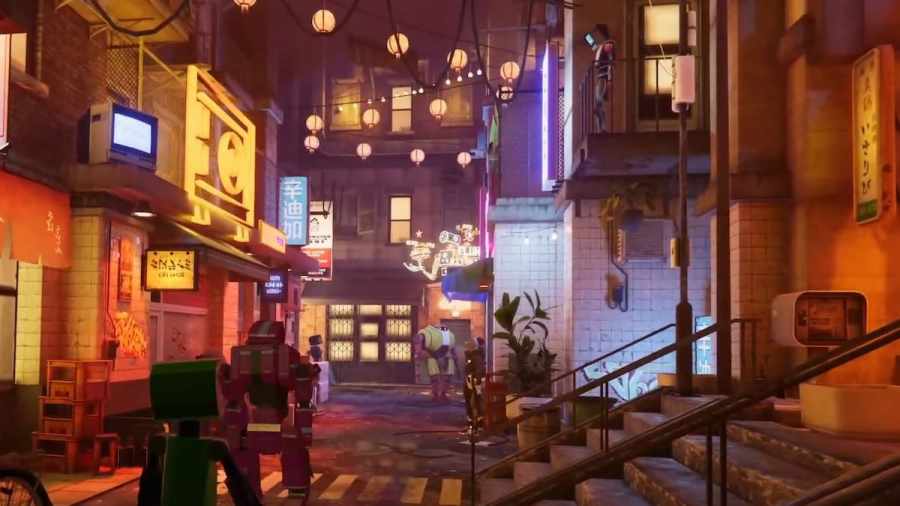 This world creates a fusion of urban realism and science fiction, which in turn gives an experience unlike many other worlds available in VRChat. Play as one of many available robot avatars in this Chinese-inspired city and meet others in the world. The city itself is gorgeous and mixes a neon style with retro-futurist touches throughout.
The Black Cat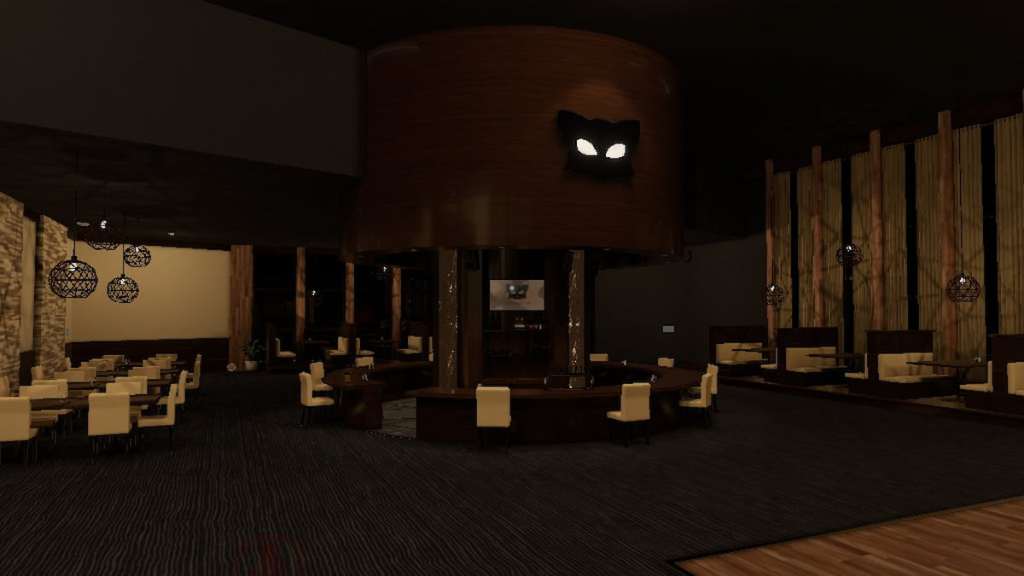 There's nothing like enjoying the suave environment of a sleek restaurant and bar. The Black Cat's name certainly invokes the vibe that you'll experience by visiting this world. Quietly chat, simulate eating and drinking, and enjoy some nice music in The Black Cat. It even has male and female bathrooms, if you should need these for any reason.
Dead Space VR
If you have ever wanted to play a VR simulation of a sci-fi horror game in VRChat, then Dead Space VR might be the best world for you to visit. While its quality is nowhere near the actual Dead Space game, it is still a great pastime for fans of the franchise who want to try out classic gameplay in a VR format.
Automata Flowers
A dark and quiet evening, glowing fields of white flowers, and small outposts to sit and relax are all components that go into making the ultimate relaxing environment. Inspired by a specific locale in the action-RPG game, NieR: Automata, it doesn't require any knowledge of the game to enjoy the serene atmosphere of the world. Relax here alone, chat with friends, or meet new people in this beautiful world.
Big Al's Avatar Corridors
Players who are looking for something more zany and unique to explore should consider hopping into Big Al's Avatar Corridors. Try out new avatars, meet other fun-loving visitors, and play around with the newly adopted avatars in this space. There may not seem to be a lot to do in this world, but the amount of avatars and number of people you can meet keeps this world endlessly entertaining.
Want to read more about VRChat? If so, check out Popular VRChat worlds for Twitch streamers on Pro Game Guides.