In Wild Hearts, you'll collect various materials by defeating different types of kemonos, and these resources are required to upgrade weapons and armor. The Ragetail Plum is one of these resources, and you need to know how to acquire them in the game. Here's how to get Ragetail Plum in Wild Hearts.
Where to find Ragetail Plum in Wild Hearts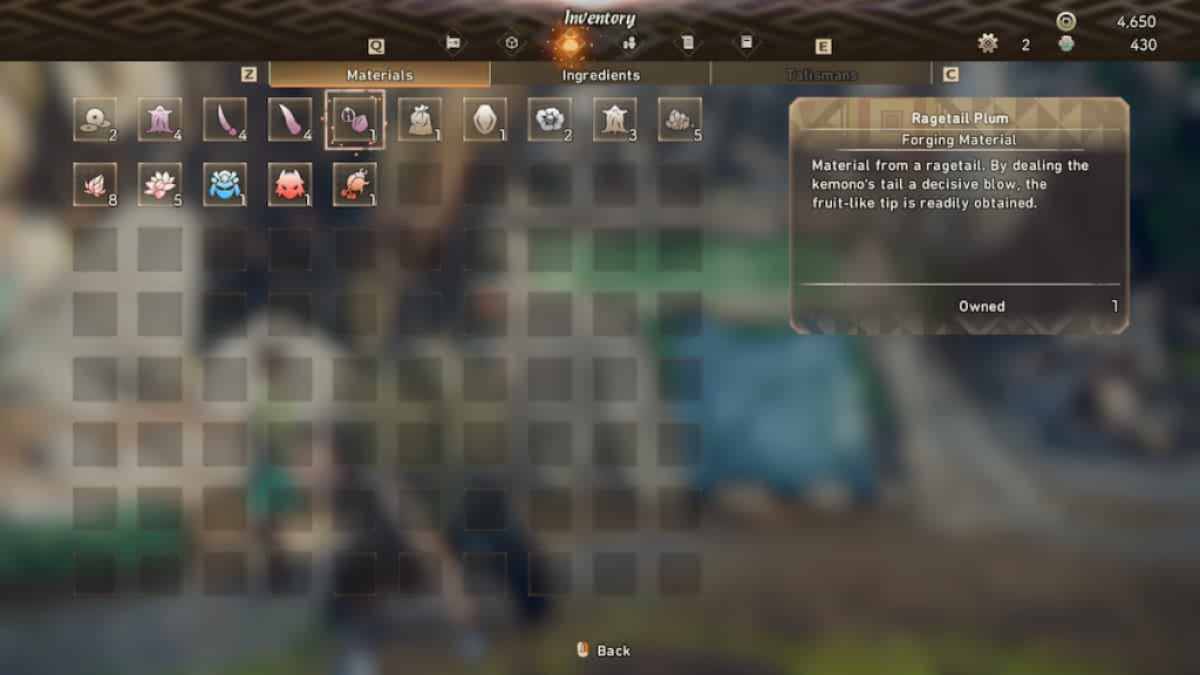 Ragetail Plum is an exceptionally rare resource, but you will find it quite early in the game. You can obtain a Ragetail Plum by severing a Ragetail's tail. This kemono carries the plum in its tail, and you can see it while fighting the monster. Focusing your attacks on the kemono's tail is the best method to obtain this material. You will come across a few right after starting the game, and it's simple enough to get Ragetail Plums from them.
Check the yellow circle on the map image above to see the exact location for a Ragetail in Wild Hearts. Ragetails have soft heads, making it the weakest point on this kemono's body. If you are hunting for Ragetail Plums, we recommend not to hit this kemono's head as you'll need to sever the tail first before eliminating it.
Related: How to fix FPS drops in Wild Hearts
Remember, when the Ragetail is angered its tail will enlarge and allow the kemono to perform stronger attacks. Keep a distance while fighting the Ragetail and try to dodge its attacks to reach behind the monster. Ragetail Plums are fruit-like items, and they can also be sold for 30 gold at the Crimson Treasury.
For more Wild Hearts guides, come check out How to activate Hunters Arm in Wild Hearts here on Pro Game Guides.