When you're hunting a giant kemono, it's frustrating to experience drops in frame rate. These FPS drops can affect gameplay, making it more difficult to strike enemies with precision and dodge attacks. Issues like these can break immersion, reminding you that the world of Azuma isn't real, and you unfortunately are not a hunter of monsters. However, don't fret. These frame drops can be fixed using an odd but effective solution. Here's how to fix FPS drops in Wild Hearts.
How to fix frame drops in Wild Hearts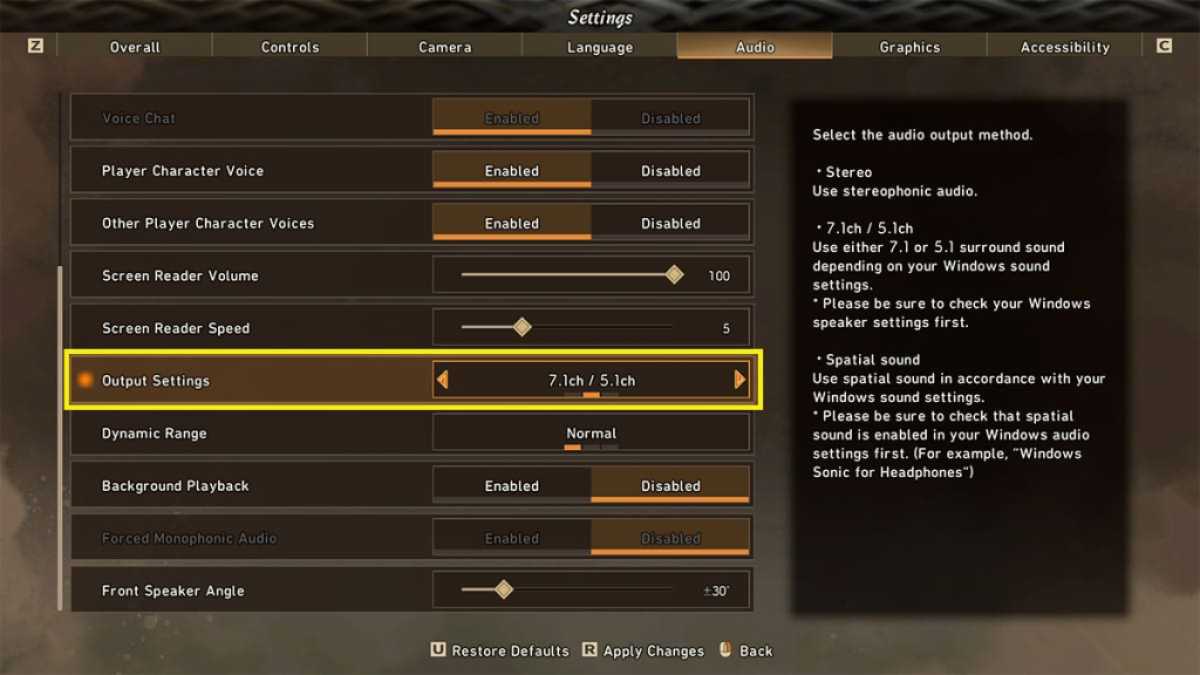 To fix these frame drops, open up the Settings menu and select the Audio tab. From here, scroll down until you find the Output Settings option. If the default setting is currently Stereo, switch to 7.1ch/5.1ch. This setting is used to enable surround sound, but for several players, it fixes frame drops completely. In order for this fix to take effect, you must close down the Wild Hearts application and restart your game.
If you are still having FPS issues and have the NVIDIA Control Panel installed on your device, try selecting the Manage 3D Settings option, then turning on Triple Buffering. Enabling the Max Frame Rate option should help with visual stutters, and turning on Image Scaling may also reduce frame drops. If none of these solutions work, try opening the Graphics tab of the in-game Settings menu, changing your FPS limit to 60, then enabling VSync.
For more Wild Hearts guides, come check out Wild Hearts Weapon Unlock Guide – How to unlock All Weapons here on Pro Game Guides.