In Witchfire, you'll find a variety of mushrooms all around the map. Some of these mushrooms are safe to eat and will restore your HP or stamina. Others, however, will damage you or give you a debuff for trying to consume them. At first, I had a little trouble figuring out which mushrooms were safe, so here's how to tell the difference between them.
How to identify Health Mushrooms in Witchfire
When you first start your journey through Witchfire, you might think that mushrooms randomly give boosts or debuffs, but that's not true. There are six different consumable mushrooms that can be found, and the good ones will always look like one of three varieties.
Morel Mushroom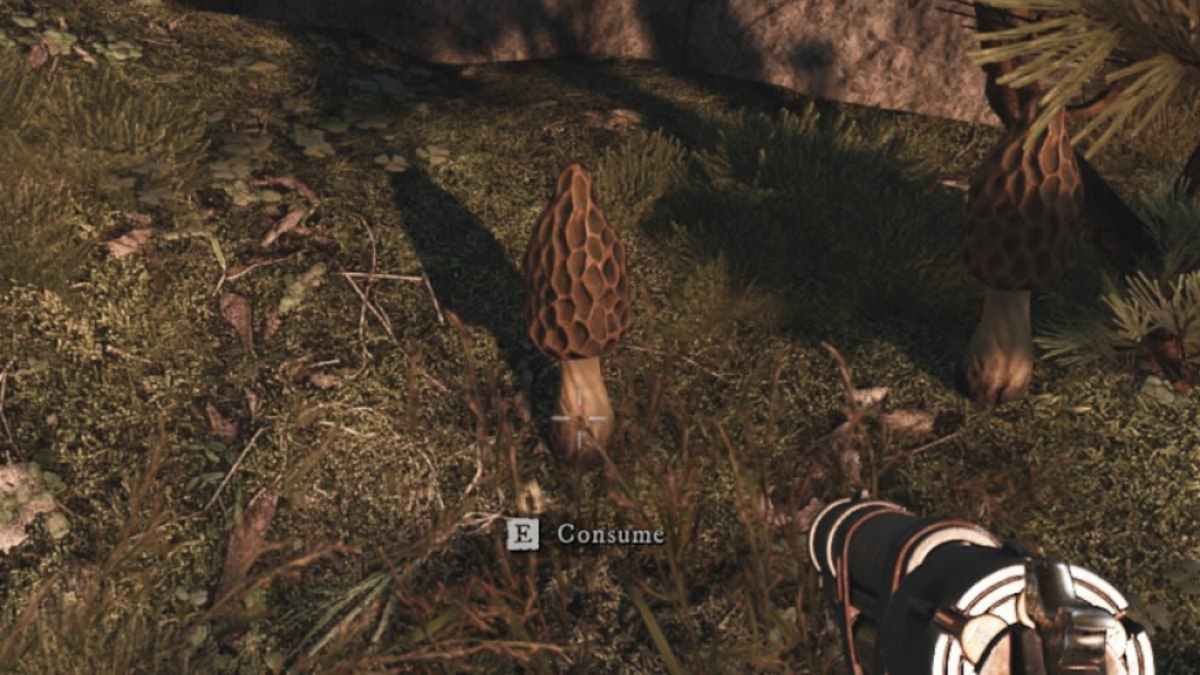 If you know anything about foraging, you'll recognize this as one of the more desirable species of mushrooms to find in real life. Morels restore a small amount of HP and refill your stamina completely. They are tall and thin with a brown, textured top and a white stem.
Related: How to get Herbs in Witchfire
Giant Puffball Mushroom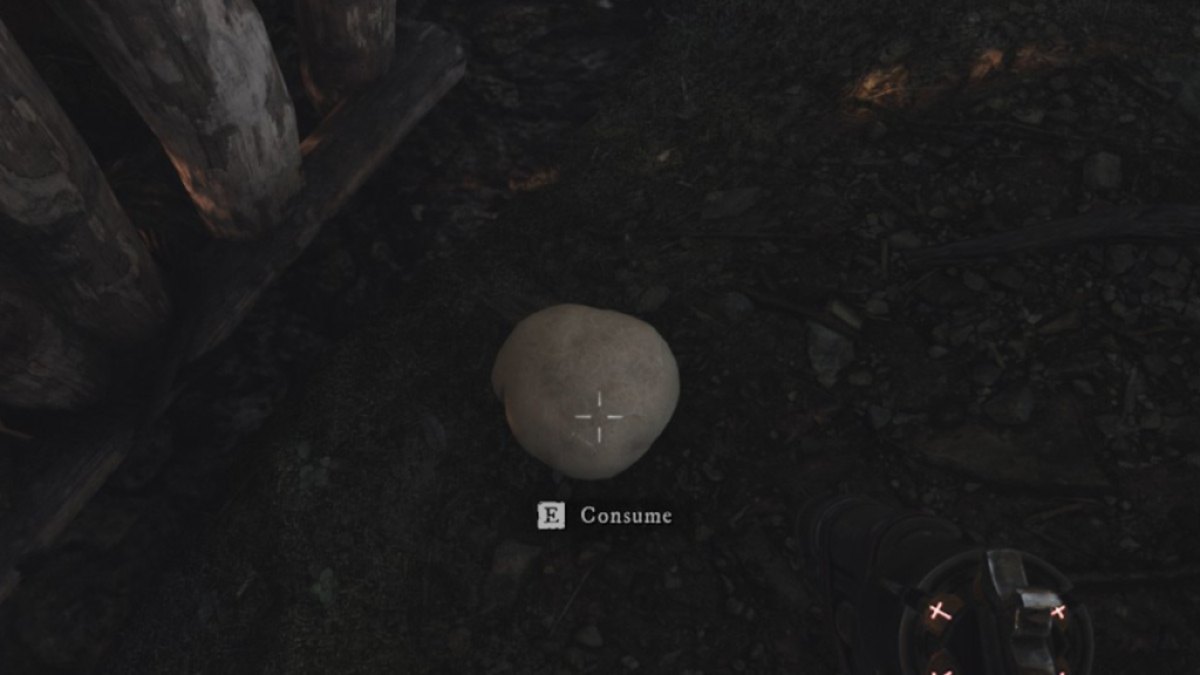 Giant puffball mushrooms are round, white mushrooms that refill your health and stamina. Look for a round, solid white mushroom; if it has spots on it, it's a poisonous mushroom and should be avoided.
Parasol Mushroom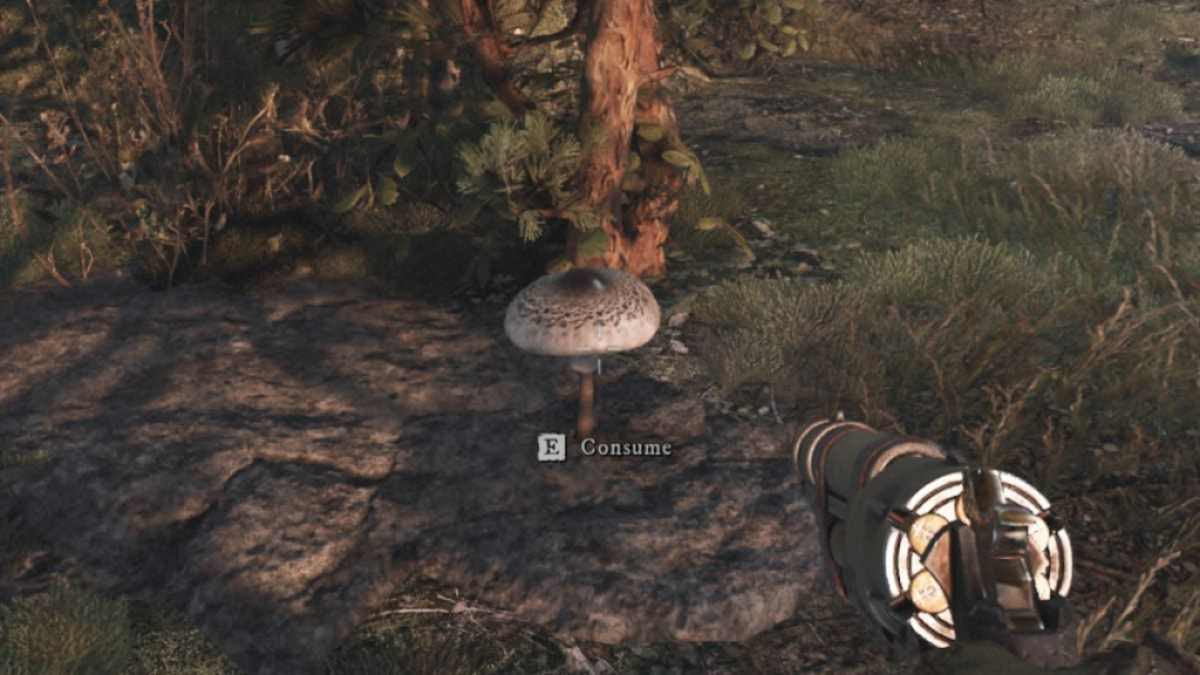 The parasol mushroom looks much like its namesake; look for a dark-colored stem and a big top that is white with brown spots on it. This mushroom will fill your stamina meter very quickly.
How to Avoid the Debuff Mushrooms in Witchfire
There are three types of poisonous mushrooms currently in Witchfire, and all these are based on real poisonous fungi too. Here's what to look out for when foraging to avoid these.
False Red Morel Mushroom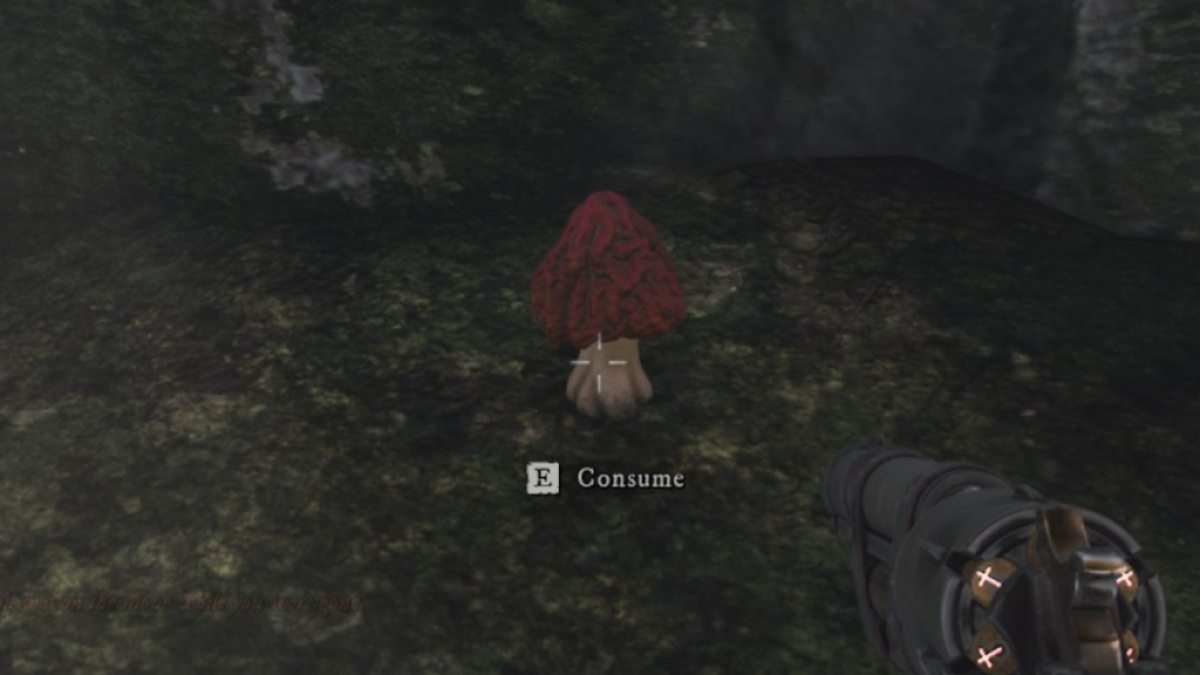 This morel-looking mushroom has a red top instead of a brown one; it deals stamina damage and a small amount of health damage when consumed.
Deathcap Mushrooms
Deathcaps are very aptly named; these will do a massive amount of stamina damage to anyone who eats them. Make sure to avoid these umbrella-shaped, solid white mushrooms in Witchfire.
Earthball Mushrooms
Earthball mushrooms are the most deadly in Witchfire; they Poison you, dealing HP damage and stamina damage over time. This DOT only lasts about three seconds, but this can be massively deadly if you are already in a bind.
For more Witchfire, check out Is Witchfire Multiplayer? and How to Unlock and Upgrade Weapons in Witchfire on Pro Game Guides.