In A Plague Tale: Requiem, you're constantly running away from the plague and an unstoppable swarm of rats. If these red-eyed rodents ever swarm you in the darkness, it's certain death, however, this is where Pyrite comes into play. Here's how to get Pyrite and what it does in Plague Tale: Requiem.
How to get Pyrite in A Plague Tale Requiem
You can get Pyrite in golden chests or on rocky walls since it's a mineral in Plague Tale: Requiem. You can only hold one at a time until you have the full gear upgrade to carry another one. This mineral gives you a fighting chance against endless waves of rats as they will avoid fire and light at all costs. Pyrite is pretty rare, so you want to use it sparingly. You can check if you have one in the bottom right-hand corner when your crafting wheel is open, above the knife.
Related: Can you get through A Plague Tale Requiem without killing anyone?
What does Pyrite do in A Plague Tale Requiem?
Pyrite is a last-ditch survival mechanic in Plague Tale: Requiem when you are about to die by a rat swarm or when Hugo gets stressed using the rats. When near death timed button prompt will appear to bring out this device that creates light and sparks when it strikes the ground.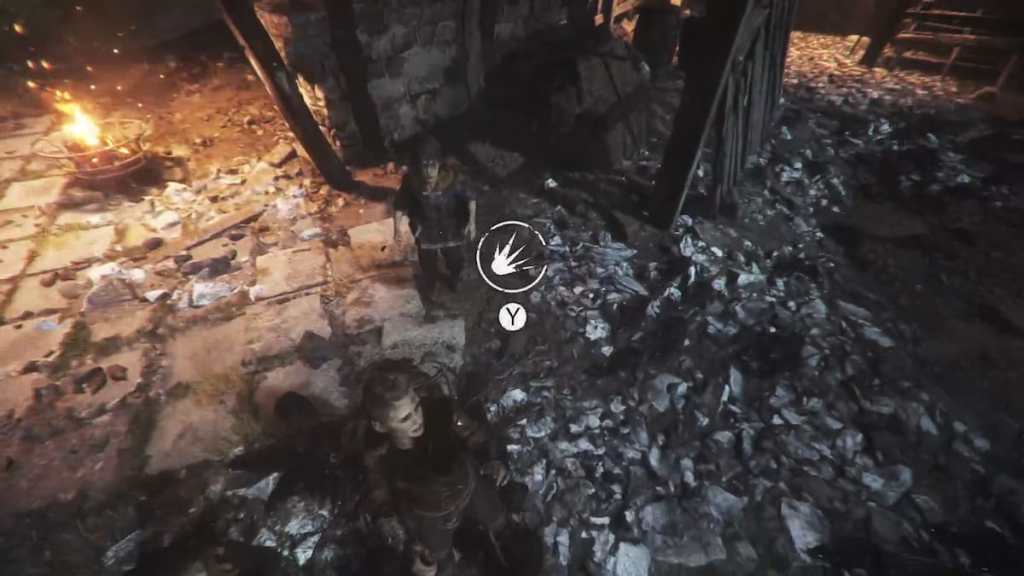 This will continue for a few seconds to get you back into the light, but it will wear off after a brief period. If you are still in darkness when it wears off, you'll have a 99% chance die, unless you have a second Pyrite handy to keep the light alive for a few more seconds.
For more information on A Plague Tale: Requiem, check out How to kill fully armored soldiers in Plague Tale Requiem or Is it possible to kill the Rats at any point in Plague Tale Requiem?