Bayonetta is an action-packed, wild ride full of witches, demons, angels, and other chaos. The titular Bayonetta is a powerful Umbra Witch who faces off against these threats to mankind, but she has a little help from Madama Butterfly. This may leave you wondering who Madama Butterfly is in Bayonetta.
Madama Butterfly is a powerful demon who has made a pact with the Umbra Witch, Bayonetta. She gives Bayonetta her powers, allowing her to combat angels, demons, and more. The powers Bayonetta receives are incredible strength, mobility, a pair of butterfly wings, and the Wicked Weave attacks.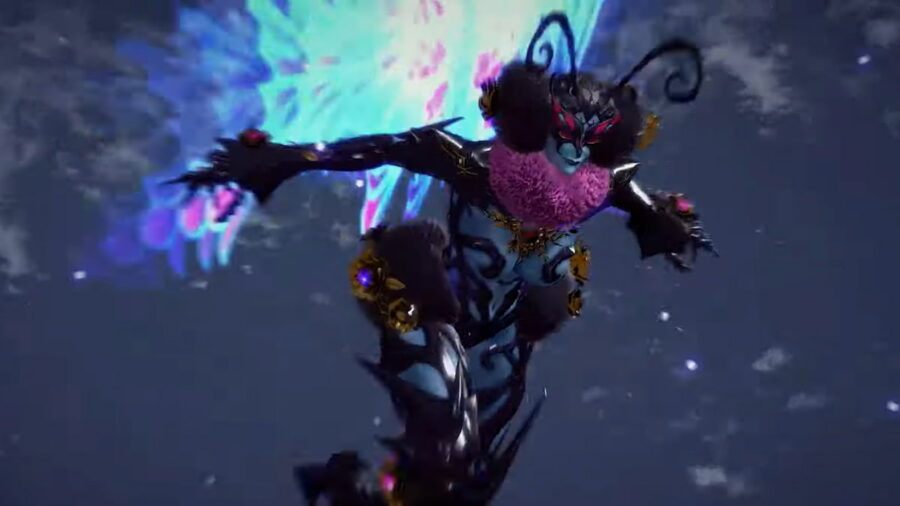 The demon Madama Butterfly takes on the form of a beautiful woman combined with a swallowtail butterfly. She typically wears a purple dress that splits up the middle to show off her legs and high heels. The most eye-catching piece of apparel, however, is the large butterfly-themed headpiece. Her appearance seems to have changed slightly in Bayonetta 3, but overall, it carries the same aesthetic.
Is Madama Butterfly in Bayonetta 3?
Madama Butterfly makes a triumphant return in Bayonetta 3 and seems more powerful than ever. While she was limited to temporary use, the Bayonetta 3 release date trailer shows her in a more prominent role in combat.
It appears that the player will be able to fully transform into the demon and use Madama Butterfly's powers in full. Previously, players could only see the demon in Wicked Weave attacks and in Umbran Climax abilities. This new power could imply that Bayonetta has gained more mastery over Madama Butterfly or is willing to grant the demon more control of her body.
For more information on Bayonetta, check out Bayonetta – All LP Locations Guide and Is Dante in Bayonetta 3? on Pro Game Guides.