Depending on the player, any Dead by Daylight Killer can be used adequately in Trials against even the best Survivors, no matter their tier. However, there are some Killers in the game that often make a victory harder than others.
These five Dead By Daylight Killers are the least effective in easily dominating those sneaky Survivors in each Trial. I am considering their ability to control the map, the deadliness of their Power, and the Perks they have. Check out our list of the Worst Killers in Dead by Daylight.
Related: Best Killers in Dead by Daylight
The Twins
The Twins have a knack for map control and being in two places at one time, but one Killer Twin can do more. This makes the pair unbalanced, which is a good way to get taken advantage of by Survivors.
Hoarder

Hoarder triggers a Loud Noise Notification whenever a Survivor unlocks a Chest or picks up any Items, including Limited Items, within up to 64 meters of the Killer. Hoarder spawns two additional chests in the Trial.

Oppression

When damaging a Generator, up to three other random Generators also begin regressing. Trigger a difficult Skill Check if a selected Generator is being repaired.

Coup de Grace

Each time a Generator is completed, Coup de Grâce grows in power and gains one Token. Consume one Token to increase the distance of the Killer's next Lunge Attack by up to 60 percent.
The Trickster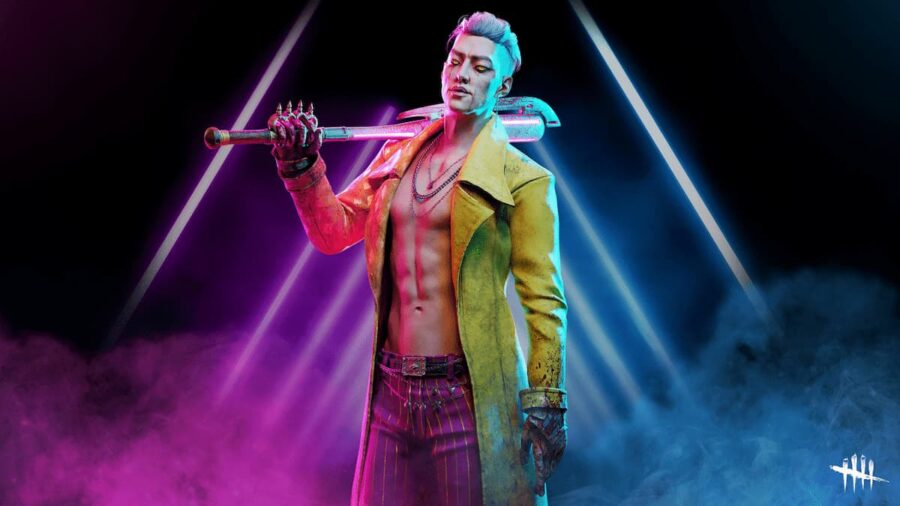 Though the Trickster possesses the ability to unleash a flurry of blades by using his power, Showstopper, the DBD Killer's slow movement speed makes his power weak and makes it easy for Survivors to mess with him.
Starstruck

Survivors suffer from the Exposed Status Effect while in the Killer's Terror Radius. The Status Effect lingers for up to 30 seconds after leaving your Terror Radius. After hooking or dropping the carried Survivor, Starstruck deactivates. The Status Effect persists for up to 30 seconds for any Survivor inside your Terror Radius at that moment.

Hex: Crowd Control

Survivors who perform a rushed vault through a Window prompt the Entity to block it for up to 20 seconds. The Hex effects persist as long as the related Hex Totem is still standing.

No Way Out

Every time players hook a Survivor, a token is added to their total. When all generators are fixed, The Entity blocks both Exit Gate switches for a time period relative to how many tokens the players have. Hook enough Survivors to rack up enough tokens that will keep the victims from escaping.
The Cannibal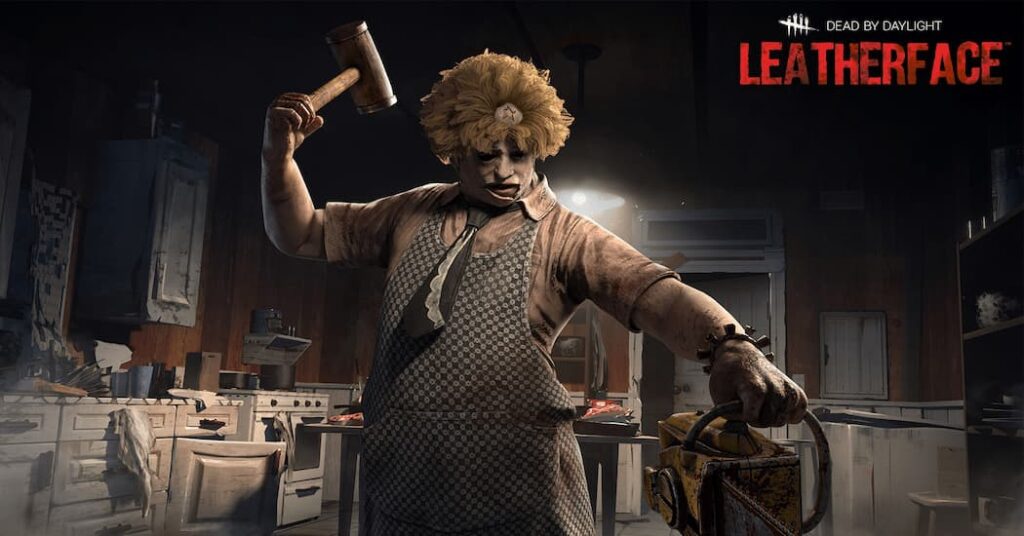 The Cannibal can hit a Survivor once and down them with his Chainsaw Sprint, but he's easy to counter and loop through Windows, Vaults, and even Pallets.
Knock Out

Survivors put into the dying state by the Killer's basic attacks are not revealed to other Survivors when they are standing outside of a 16-meter range. Their crawl is also 50 percent slower for 15 seconds and is affected by the Blindness status effect.

BBQ & Chili

Hook one Survivor and reveal the aura of all other survivors that are 40 meters from the hook, for a total of four seconds. Players also receive a 25 percent stackable bonus to all Bloodpoint gains and can max out at 100 percent, depending on Tier Level, every time a Survivor is hooked for the first time.

Franklin's Demise

Basic Attacks make Survivors drop their regular Items or Limited Items on impact. If not recovered within up to 90 seconds, the lost Items will have their Charges depleted by The Entity. The auras of lost Items are revealed to you within 32 meters and slowly fade from white to red as the timer elapses.
Related: Best Pig Builds in Dead by Daylight
The Pig
The Pig's Power, Jigsaw's Baptism, gives the killer the ability to ambush her victims and install deadly traps on their heads that must be removed before a timer triggers their instant demise. The Pig's downfall is that her Reverse Bear Traps take a while to install on downed Survivors.
Hangman's Trick

Unlocks potential in your Aura-reading ability and your ingenious modifications to Hooks alert you of tampering. Gain a Loud Noise Notification whenever a Survivor begins sabotaging a Hook. While carrying a Survivor, see the aura of any Survivor within up to six meters of any Hook.

Surveillance

Unlocks potential in your Aura-reading ability. The auras of regressing Generators are highlighted in white. If the Regression progress is interrupted on a Generator, its Aura will be highlighted in yellow for up to 16 seconds.

Make Your Choice

Each time a Survivor is rescued from a Hook when you are at least 32 meters away, Make Your Choice activates. The Rescuer suffers from the Exposed Status Effect for up to 60 seconds.
The Doctor
The Doctor's Static Blast Power causes his victims to hallucinate and scream in absolute terror, provoking them to reveal their locations. Still, his poor mobility makes the killer easy for Survivors to loop.
Overwhelming Presence

Survivors within the Killer's Terror Radius suffer from inefficiency. When using an Item, its Depletion rate is increased by up to 100 percent.
Monitor and Abuse

The Killer's base Terror Radius is increased by eight meters. When players are outside of a Chase, their Terror Radius is reduced by 16 meters, and their Field of View is increased by up to 10 degrees, depending on Tier Level.

Overcharge

Damaging a Generator overcharges it. The next Survivor interacting with it will be faced with a difficult Skill Check. Failing the Skill Check results in an additional Progression loss of up to five percent. Succeeding the Skill Check does not grant any bonus Progression.
Browse Pro Game Guides for the latest Dead by Daylight news, all of our killer (slash) survival guides, and up-to-date lists. Just follow the links and enter our DBD Realm to check out our list of the Best Trickster Builds in Dead by Daylight and the Best Doctor Builds in Dead by Daylight.