In Fortnite, you will come across various quests and challenges including the new Encrypted Cipher quests and Cipher quests. One of these Cipher quests requires you to visit three different Bastion outposts. Here's where to find all the Bastion outposts to complete the Fortnite Cipher quest.
How to visit the Bastion Outposts in Fortnite Cipher quest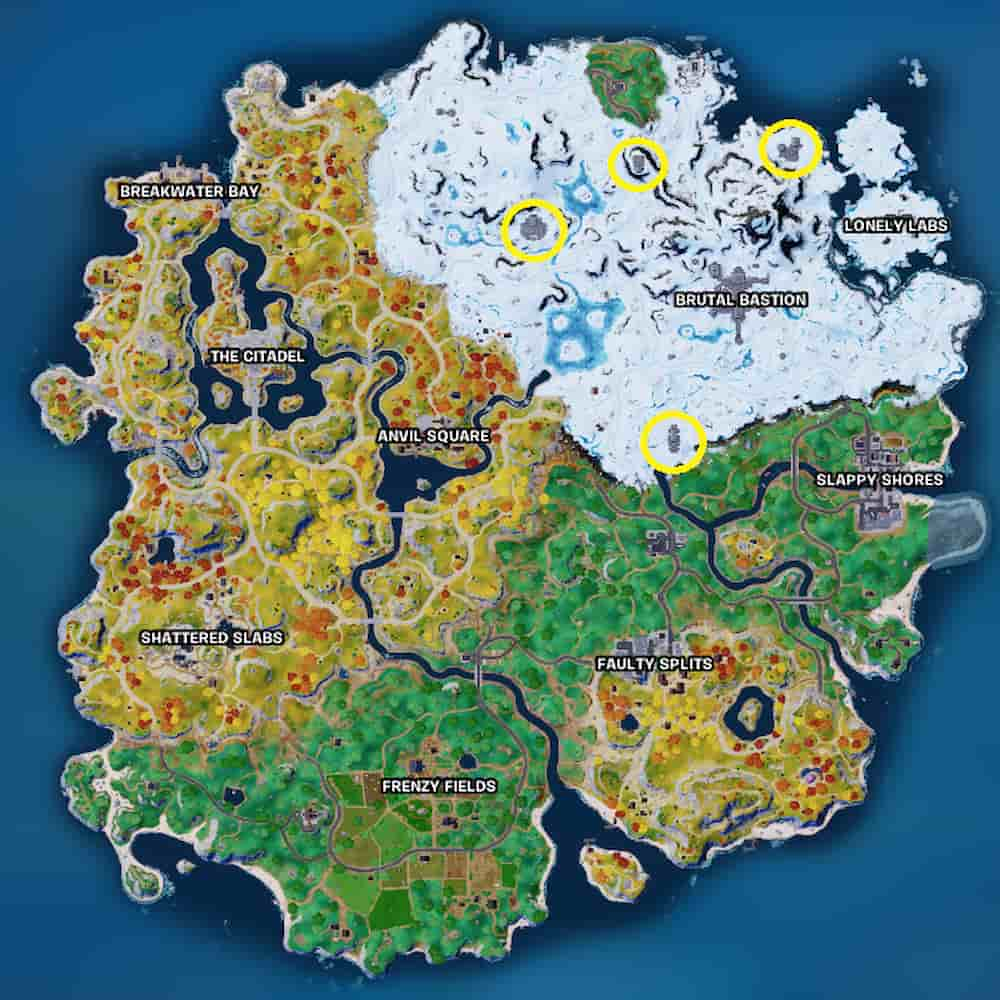 There are four Bastion outposts that you'll find this season, and all of them are located on the northern snowy region of the map. Check the yellow circles on the map image above to see all four locations of Bastion outposts. These are located around the Brutal Bastion POI, and you must visit three Bastion outposts to complete the quest. Visiting the outposts and completing the quest will reward you with 10,000 XP. We recommend landing on any one of them and then visiting the other two on foot or with vehicles. Keep in mind these Cipher quests are available for everyone, so it is highly likely that you'll face opponents at these locations.
Related: How to start deciphering rift gate coordinates in Oathbound quests in Fortnite
An effective method to navigate around the map is to combine different augments and weapons to maximize your character's movement skills. For instance, using the Icy Slide augment allows you to slide with more momentum. Similarly, using the Aerialist augment allows you to open the glider in mid-air. We suggest you select the Icy Slide augment to move around faster while visiting the Basion outposts. You can also find and use the Shockwave Hammer to rotate quickly around different terrains on the map.
To find out more on Fortnite check out, How to get the free Flakes Grin Emoticon in Fortnite on Pro Game Guides.