You know the holiday season has begun when Fortnite Winterfest comes to town. It's become a tradition for fans to enjoy once-a-year challenges and earn valuable cosmetics, experience, and more. Fortnite v23.10 update brings that joy with Winterfest 2022, so prepare for presents. Here's a list of everything included in the Fortnite Winterfest Christmas 2022 event!
What's new in Fortnite Winterfest 2022 event update
Fortnite Winterfest 2022 has a lot of free stuff prepared for you. If you're active during the holiday event, you'll be able to open 14 presents, acquire 15 free in-game items, and three free skins. Besides that, you can enter Winterfest Wonderland islands and enjoy playing with Snowball Launcher. Don't forget to complete Weekly quests for XP, as they'll run two times. The first is set from December 9 to December 13, and the second from December 20 to December 27.
All presents in Fortnite Winterfest 2022 list
If you don't like surprises, we have a list of all leaked Fortnite Winterfest 2022 presents hidden in a box lying around Cozy Lodge. During the Winterfest 2022 event, you'll have a chance to unwrap one present. If you skip any day, you can open them until January 3, 2023, at 9 AM ET.
Related: Fortnite Christmas Skins (2022) – All Years & Full List!
All free outfits in Fortnite Winterfest 2022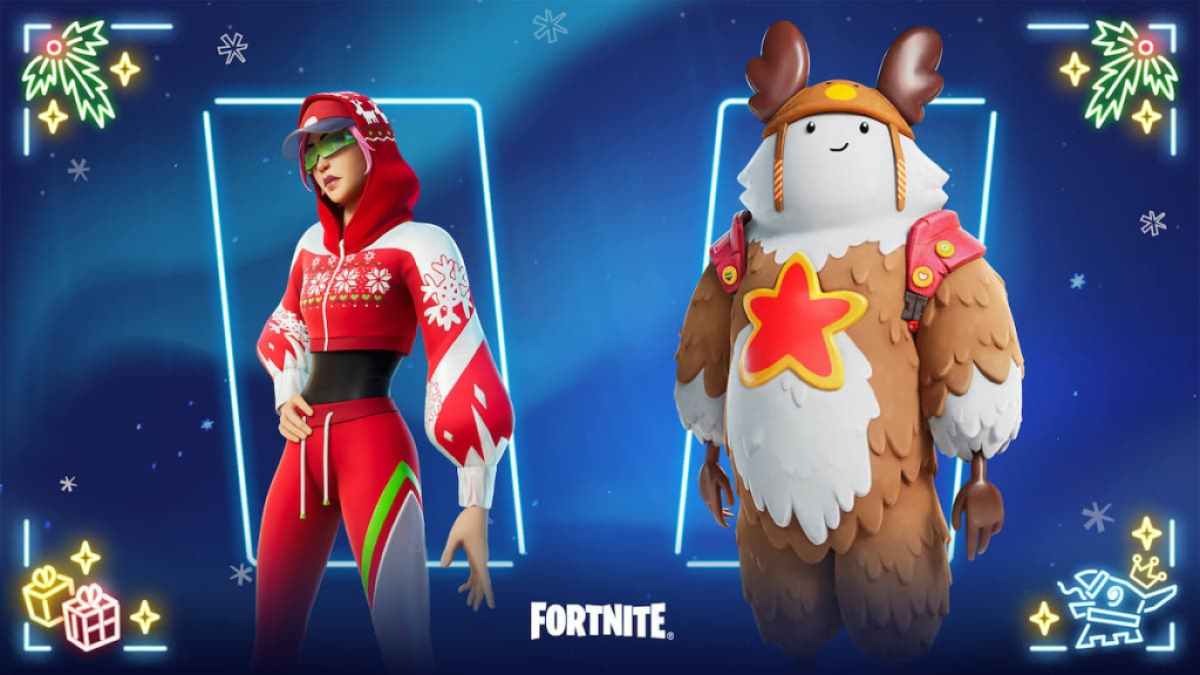 During the Fortnite Winterfest 2022 Christmas event, you'll get a chance to get three holiday outfits for free: Guff Gringle, Sled Ready Guff Outfit, and Arctic Adeline Outfit. Both share the holiday spirit, so you'll be part of the festivities no matter which costume you choose.
How to redeem Guff Grindle Outfit for free in Fortnite Winterfest 2022
To redeem the Guff Grindle outfit for free in Fortnite Winterfest 2022, follow these instructions:
Open Epic Games Launcher on PC.
Launch Fortnite during the Winterfest 2022 Christmas event (until January 3, 2023, at 9 AM ET).
In the game, head to the Item Shop.
Select the Guff Grindle outfit to redeem it.
How does Fortnite Winterfest 22 Cozy Lodge look like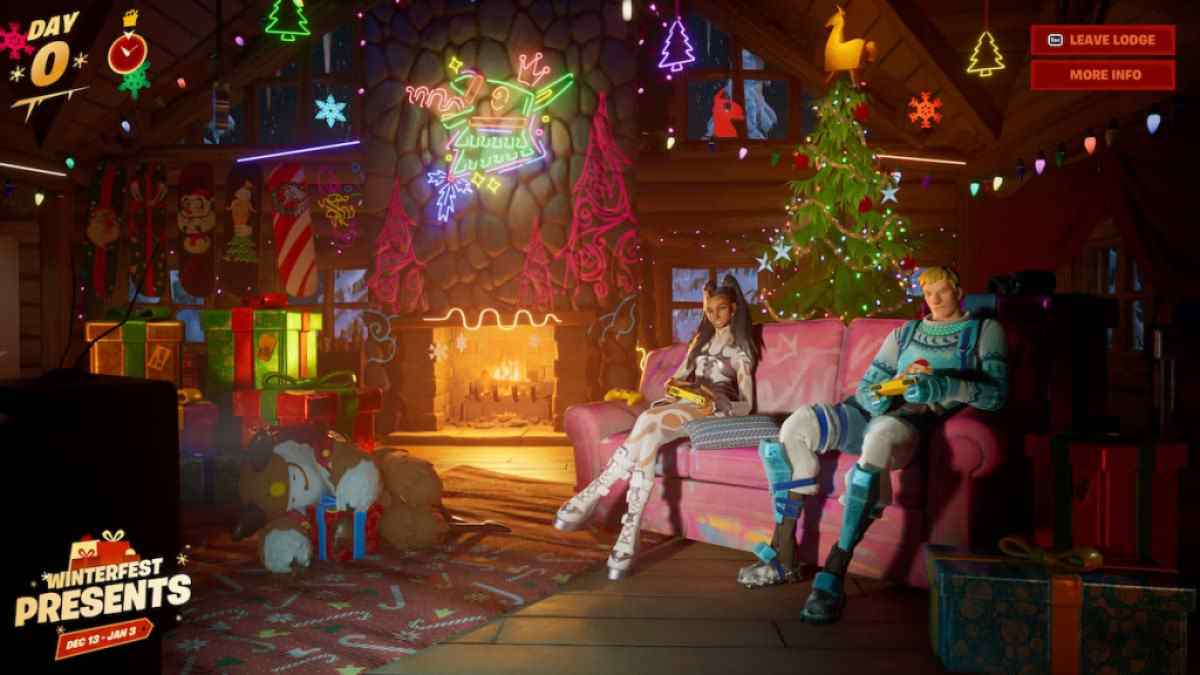 Fortnite Winterfest 2022 Cozy Lodge look even more festive this holiday season. There's much to do in the cabin, as it's full of Winterfest Christmas presents you need to open. But that's not all! Instead of Sgt. Winter, new hosts in the Winterfest Lodge are winter fairy Snowdancer and Cozy Knit Jonesy. If you look closer, you'll see Sled Ready Guff napping on the floor.
Related: Where is Cozy Lodge in Fortnite?
How to redeem Chill-la-la-Llama Back Bling during Fortnite Winterfest 2022 event
There are a lot of interesting cosmetics to redeem from the Winterfest 2022 set, and Chill-la-la-Llama is one of the best. Click here to find out how to get Chill-la-la-Llama Back Bling in Fortnite and enjoy its sneezing! It's pretty easy to obtain it, so don't miss out on the fun!
Is there a Snowball Launcher in Fornite Winterfest 2022?
A holiday in Fortnite is not complete without exploding snowballs! So, of course, there is a Snowball Launcher in Fortnite Winterfest 2022 to share holiday cheer.
What is the Winterfest Callout?
Winterfest Callout allows you to explore new islands specially created by players during the Christmas event. Enjoy these special maps during Winterfest 2022 and experience holiday creativity in action.
How to get Fortnite Winterfest 2022 Curling Iron free emote
Playing with friends carries some weight in Fortnite Winterfest. To make your playtime even more fun, you can get Curling Iron emote by playing the game with friends. Remember that you can't obtain a Curling Iron free emote before January 6, ET. That means that you'll get emote after Winterfest ends.
For more information on Fortnite, check out When are we getting the Deku Fortnite skin on Pro Game Guides.