In Fortnite Chapter 4 Season 1, players will come across various new weapons, locations, vehicles, characters, and much more. The Oathbound chests are a new type of loot boxes players will find in the game. These give a ton of high-rarity loot. Players need to know where these unique chests are located to get the best loot in a match. Here's where to find Oathbound chests in Fortnite Chapter 4 Season 1.
Best spots to find Oathbound Chests in Fortnite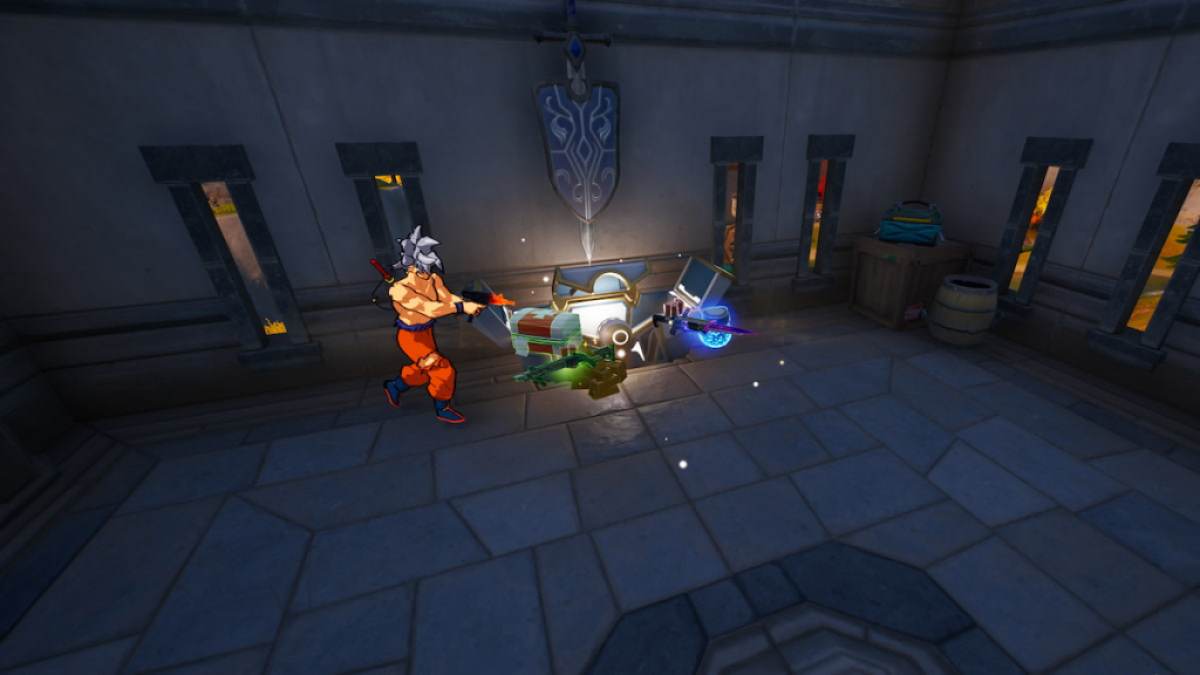 Oathbound chests are exceedingly rare, and tend to spawn on the medieval areas of the map. Areas surrounding POIs like The Citadel, Anvil Square, Breakwater Bay, and Shattered Slabs tend to have Oathbound chest spawns. Players are more likely to find Shockwave Hammers and other high-tier loot in Oathbound chests. The Citadel and Anvil Square are so far the best spot to find numerous Oathbound chests. However, these areas are highly contested by opponents, and players will need to fight right after landing.
You can also land on the ancient castle-like structures located at various landmarks around these POIs. For instance, players can land on the castles west of The Citadel to find a few Oathbound chests. These locations are not as contested and ensure a passive drop for players who prefer stocking up on loot first. Players will also find gold bars from Oathbound chests, which can be used to purchase different items from NPCs.
Besides Oathbound chests, there are several other methods to get good loot. Players can take control of Capture Points at various POIs to get loot from them. You can also shoot down flying drones at hot drop spots which are marked at the start of each match. Get the best loot available in every match from these methods, and stay one step ahead of the opponents to earn that victory royale in Fortnite Chapter 4 Season 1.
Wondering how to get The Witcher skin in Fortnite? Check out How to get the Geralt of Rivia Witcher skin in Fortnite Chapter 4 Season 1 on Pro Game Guides.