Remember the Dressing Room in Genshin Impact? You might have opened it once to switch out your glider for a fancier model only to forget all about it. However, with recent leaks heralding the arrival of new costumes for characters in the 1.6 version update of the game, the Dressing Room feature is about to get a whole lot more use!
Similar to the Housing system, miHoYo has been working towards implementing a character costume system for quite some time now. Barbara and Jean are the first to be confirmed to be getting new costumes.
Related: Genshin Impact KFC Glider gets a Global Release in July
Barbara's "Summertime Sparkle"
Barbara's "Summertime Sparkle" costume can be earned for free by participating in the event when 1.6 launches. If you miss the event in question, the costume will appear in a new section of the store for which you have to use Genesis Crystals to purchase. For more information head here: How to get Barbara's Summer Skin in Genshin Impact
Jean's "Sea Breeze Dandelion"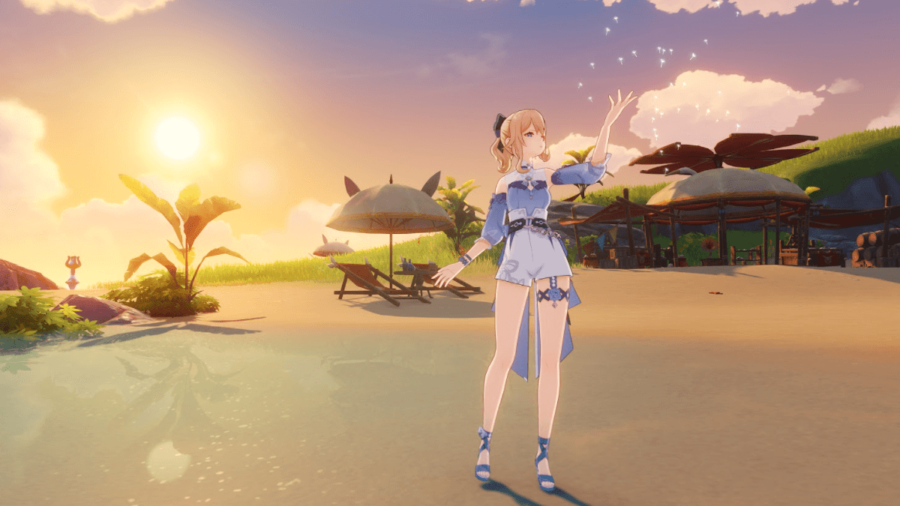 Jean's "Sea Breeze Dandelion" costume can only be purchased from the stop using Genesis Crystals. The cosmetic will have a discount for it's release within 1.6, but will increase in price once this is over. Currently, this is the only way to obtain this skin for Jean. For more information head here: How to get Jean's Summer Skin in Genshin Impact
More Details
According to Genshin Report, there is a possibility that the famous adventurer Alice (Klee's mother) may finally be making her in-game debut to introduce the costume system. Although she is given dialogue, it's still unknown whether Alice will be making a physical appearance.
In anticipation for this upcoming addition, fans have already begun creating their own costume ideas for other characters. If you see new Zhongli skins floating around, just keep in mind—no matter how cool it might look (and gosh do they look cool)—that only Barbara and Jean have been confirmed so far in obtaining new outfits.
If you've ever wondered "Which Genshin Impact Character Are You?," find out by taking our brand new quiz. Don't forget to check out Genshin Impact 1.6 Leaks, News, and Release Date and Genshin Impact: When is the Next Banner Coming? for info on all upcoming content.