Nameless Treasures are key items in a secret Genshin Impact world quest. In this guide, we'll cover all Nameless Treasure locations, how to complete the puzzles, and where to take your treasures to redeem for Mora and primogems!
All Nameless Treasure Locations
There are three Nameless Treasures total, found in the southwestern region of Liyue as marked below on the map. Each Nameless Treasure can be obtained only after completing a specific task or puzzle.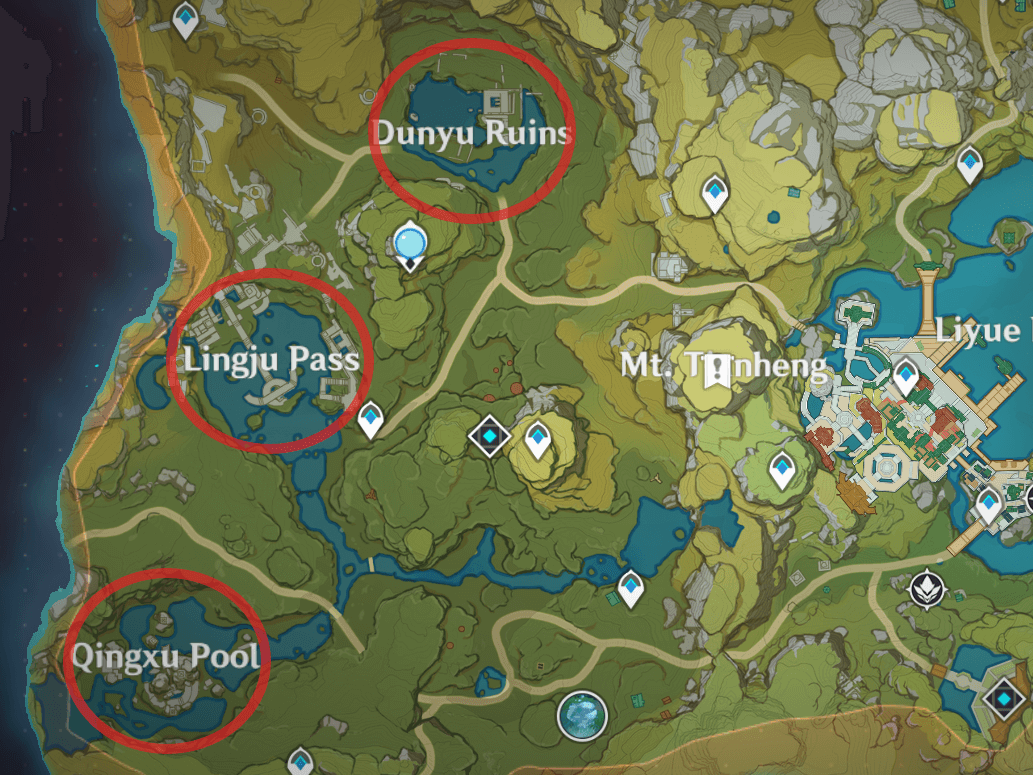 Dunyu Ruins Nameless Treasure
The Nameless Treasure in Dunyu Ruins is accessible only after solving the water puzzle, which involves lighting the four nearby torches (some are hidden just out of sight, so search carefully among the ruins debris). This will unlock a Geo totem, so if you don't have a Geo character in your party, make sure your Traveler has been blessed by the Liyue Statue of the Seven.
Once the Geo totem has been activated, the water will drain from the pool and reveal a few seelies that you need to guide home. Once all three seelies have been taken care of, the wind barrier blocking your path to the Nameless Treasure will disappear.
Related: Genshin Impact: Share Not Your Treasures Quest Guide
Lingju Pass Nameless Treasure
You'll need to complete the world quest And This Treasure Goes To... to claim the second Nameless Treasure. Find the camp in Lingju Pass and interact with the note, campfire, and the "Neatly-Written Diary," which will mark an area on your map to search for the missing scholar.
Defeat the Treasure Hoarders in the designated area and free the scholar from her cage. She'll tell you that the treasure of the Lingju Pass ruins is buried beneath a giant golden tree. Visit this location and interact with the tree's roots to dig up a chest containing a Nameless Treasure.
Qingxu Pool Nameless Treasure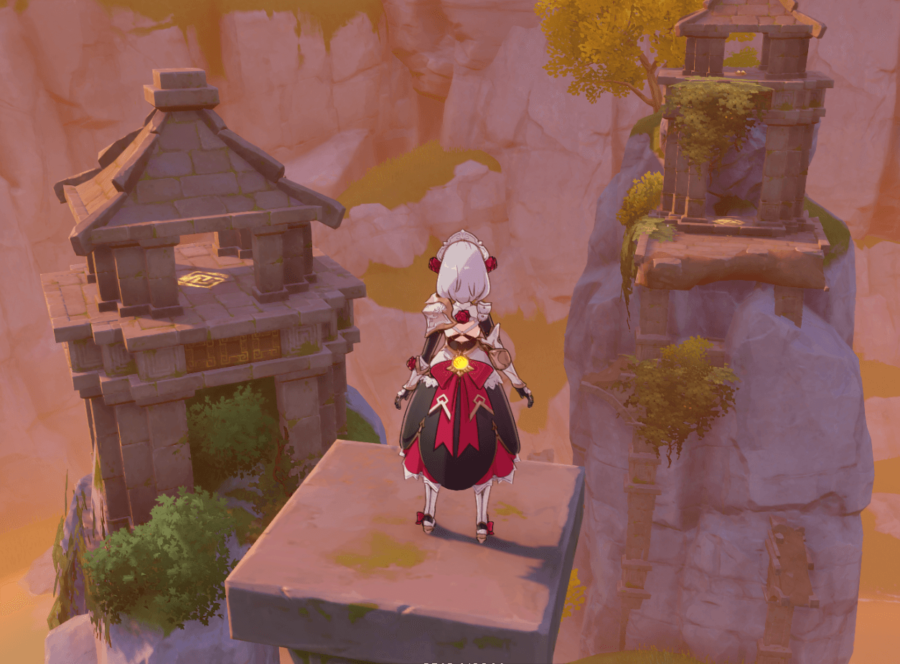 Once again, you'll need a party member with the element of Geo to get to the last Nameless Treasure. There are five Geo seals scattered around the area, all of which can be found inside of the stone towers above the water. Use a Geo skill or attack on each seal. Once you've activated all five seals, return to the Stone Tablet in the middle of the area to find a chest containing a Nameless Treasure.
How to Redeem Nameless Treasures for Rewards
With all three Nameless Treasures in your possession, it's time to visit Linlang over at the Antique Shop in Liyue (she's just beside Mingxing Jewelry, which is marked on your map). Linlang is only available at night, so set your clock accordingly to 21:00 or later.
Interact with Linlang a few times to hand over all your Nameless Treasures. In return, you'll get 40 primogems, 100,000 Mora, and 350 Adventure EXP. Seems like a fair trade!
Stay up to date with the upcoming banners, and keep an eye on our Genshin Impact codes to get some free goodies! Don't forget to check out Genshin Impact 1.6 Leaks, News, and Release Date for info on all upcoming content.