They Enter the Flow is a Genshin Impact Wonders of the World Achievement that can be obtained by taking a photo of the Varunastra starting up in Apam Woods. You must complete the entire Varuna Gatha quest chain before starting:
How to take a photo of the Varunastra starting up in Apam Woods in Genshin Impact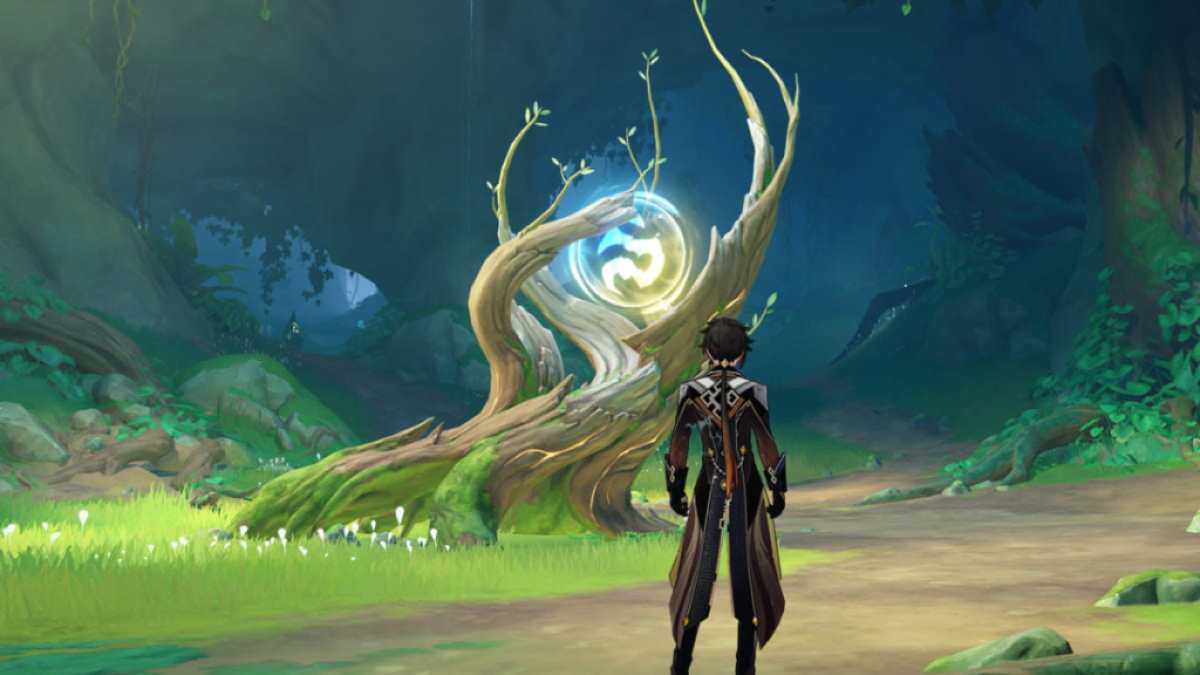 Once you've completed all the above, you need to change the weather in Apam Woods using the Varuna Contraption in the Rain's End. Make sure to change it to the Circulate setting. Then head to the Teleport Waypoint west of Apam Woods and go closer to the Varunastra, so it's clearly within your range of vision. Once you're ready, change the in-game time to exactly 12:00 (noon).
Related: Genshin Impact A Short Encounter with a Rare Bird hidden World Quest guide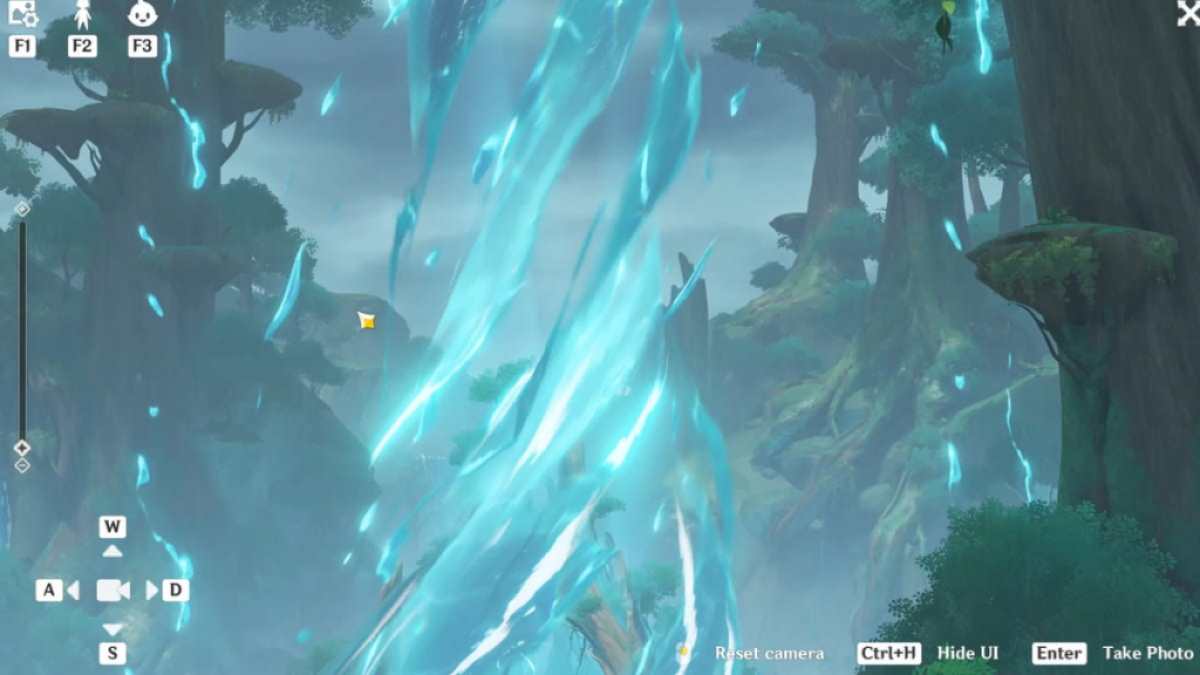 At 12 noon, the Varunastra will start up, essentially circulating the weather in Apam Woods. For about one minute, water will continuously swirl around it. You need to match the camera angle pictured above by zooming into the top of the Varunastra and snapping a photo. Keep in mind that you have to use the camera from the Paimon menu, not the Kamera Gadget.
Since a precise shot is necessary for the Achievement, you may have to try a few times to get it right. We recommend moving closer (but not too close) to the Varunastra and hiding your character from the shot by clicking on the upper left icon F1 and toggling the Hide character setting. Once you've snapped the perfect photo, you'll immediately get the Wonders of the World Achievement called They Enter the Flow.
While you're in the area, check out our guide on How to solve the Apam Woods Luxurious Chest rune puzzle in Genshin Impact.