There are plenty of crafting materials in God of War, and some of them, like Stonewood and Dwarven Steel, can be difficult to get. Some resources will take a bit of story progression before they become obtainable, so players don't need to worry if these aren't showing up in their inventory just yet.
Where to find Dwarven Steel in God of War Ragnarok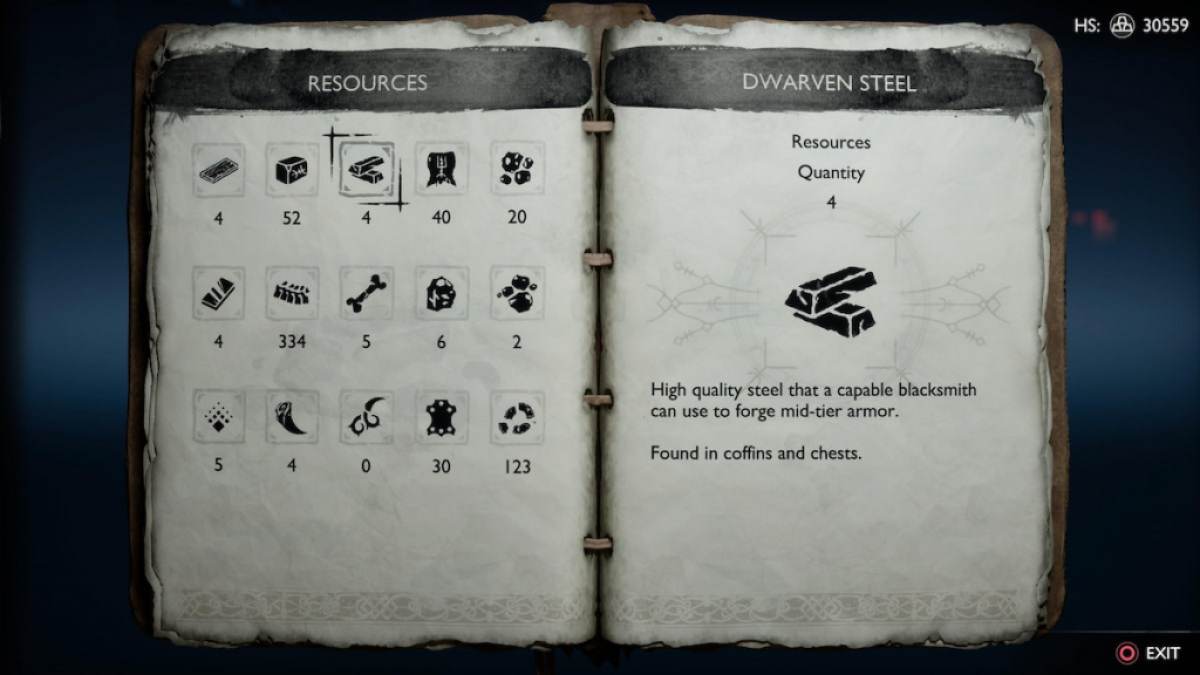 Before Dwarven Steel becomes available, Kratos must travel to the Realm of Alfheim. Once there, players will need to progress through this area until they clear the Temple of Light. This is where Dwarven Steel should start appearing in a few different places throughout the game. Look out for Red Chests, which may require a keen eye since they are often hidden. Another way to find this material is in Yggdrasil Rifts, or it can also be purchased from Brok and Sindri in their shop for 2,500 Hacksilver after completing the main story quest Creatures of Prophecy.
Related: How to get through the purple mist in God of War Ragnarok
What is Dwarven Steel used for in God of War Ragnarok?
Dwarven Steel is a useful resource for upgrading gear in God of War Ragnarok, though it isn't used right at the start. Players will want to gather this material for mid-tier armor, so don't worry if it takes a while to accumulate a substantial supply.
Interested in other helpful God of War Ragnarok guides and want to read more? Check out Where to get the Shatter Star Shield in God of War Ragnarok on Pro Game Guides!