The world of Harry Potter lore is sprinkled through Hogwarts Legacy in the form of little Easter eggs that are bound to bring a smile to long-time fans of the franchise. One such detail is found over the Black Lake that surrounds the Hogwarts castle. Like the famous Basilisk in the Chamber of Secrets, the Black Lake is home to the Giant Squid. If you want to catch a glimpse of this majestic creature, fret not—Here's how you can find the Giant Squid in Hogwarts Legacy.
Where to find the Giant Squid in Hogwarts Legacy
There are more than a few ways to find the Giant Squid in Hogwarts Legacy. Here are the three ways in which you can find the Giant Squid in Hogwarts Legacy.
1 - Madam Kogawa's Flying Lesson
The Giant Squid makes its first appearance in Hogwarts Legacy during the Flying Lesson main quest where you are introduced to the basics of Broom flight. After clearing the first stage of the lesson, you will go on a tour around the Hogwarts Castle with Everett Clopton. During this flight, the Giant Squid will make an appearance, prompting Everett to claim that the Giant Squid likes to make an appearance once in a while.
Related: How to solve the Bridge Fire Puzzle in Hogwarts Legacy
2 - Slytherin Common Room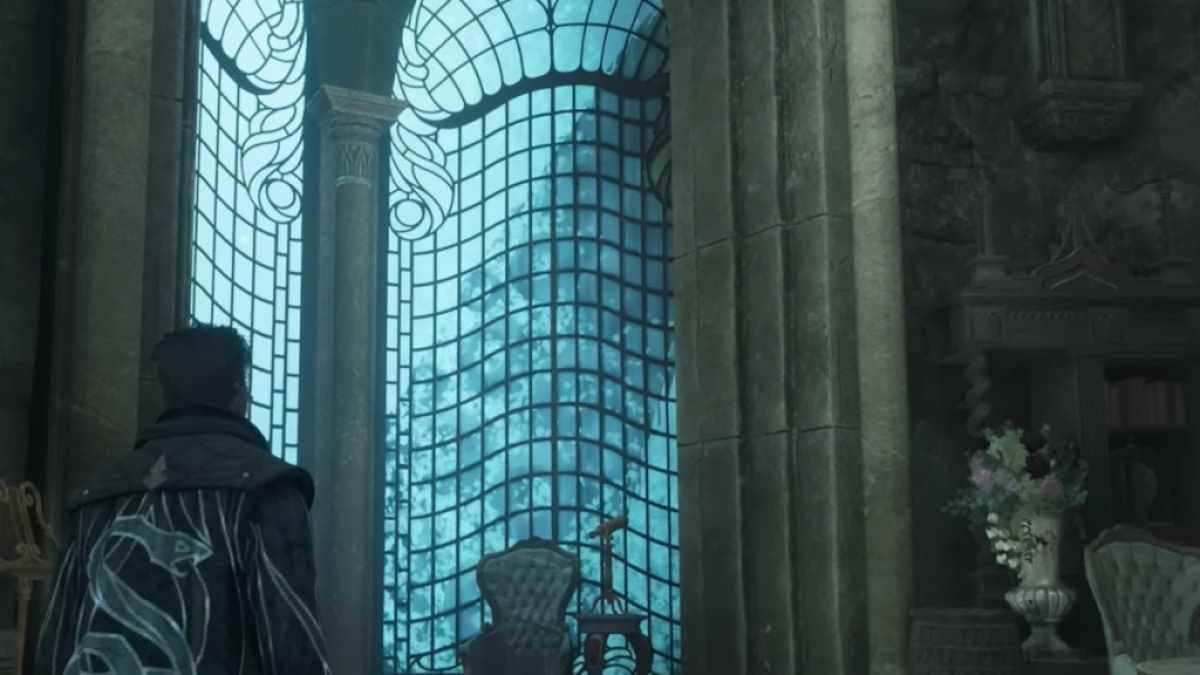 The second way to see the Giant Squid can only be accessed by students belonging to house Slytherin. Firstly, fast travel to the Slytherin Common Room Floo Flame point, and then head down the spiral stairs to the Slytherin Common Room. Once you reach the Common Room, turn right to find the room with three large windows looking out at the sea floor. Then, simply hit the windows with a few basic casts. This will prompt the Giant Squid to place one of its tentacles on the window for a brief moment.
3 - Black Lake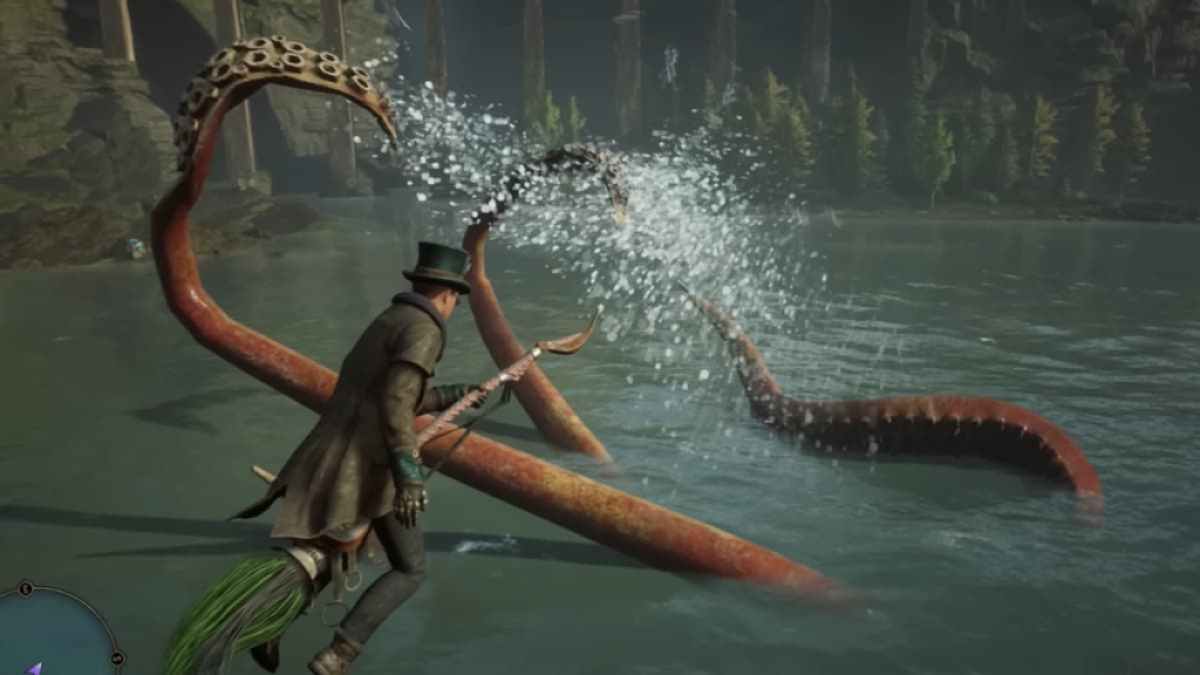 The third way to find the Giant Squid is the most arduous, yet rewarding. As Everett Clopton claimed prior, the Giant Squid likes to make random appearances over the Black Lake from time to time. Unfortunately, there is no particular time of the day when it appears, and it can take you quite a bit of time until you see it. However, once it does appear it will make a loud noise, and fling its tentacles over the water for quite a while before vanishing under the water again. The most probable places where the Giant Squid appears over the Black Lake includes the area near Jackdaw's Tomb, and the area near the boathouse.
Looking to uncover more secrets in Hogwarts Legacy? Check out What's behind the locked door in the Ravenclaw Common Room in Hogwarts Legacy?, right here on Pro Game Guides.