The Game Awards is one of the biggest events in the games industry. It's where promising, upcoming titles are revealed and showcased and where the greatest of the past year are given their proper accolades. But the one thing I've wanted above all else—from The Game Awards 2022 and each one before it—is a release date for Hollow Knight: Silksong, the sequel to my favorite game of all time. And once more, like any true Hollow Knight fan, I now taste disappointment and set my expectations for a reveal in 2023.
As a games journalist, I see many shows and cover many games that come and go with the seasons. And ever-present, just over the horizon, I know that one day I'll sink my teeth into Silksong and experience the sheer joy that the first title gave me. Despite knowing full well that we won't get a release date, I constantly set my expectations that this will be the day at each event, only to be denied time and time again. It's to the point that my coworkers (some of whom don't care about Hollow Knight, mind you), will be happier for me than they are for an actual release. But after so many sequential absences, they have begun referring to it as a "glass case of Justin's emotions."
Related: Best Charms in Hollow Knight – Hollow Knight Charm Tier List
Hollow Knight: Silksong was revealed in 2019, but to this point, we've received very little information about it. A brief ray of light shone through when Xbox revealed that Hollow Knight: Silksong would be on Game Pass at its Xbox & Bethesda Games Showcase 2022. The trailer features just over a minute of satisfying footage. Even PlayStation announced in September 2022 that the sequel will be arriving on their platforms.
But still, no release date is in sight. And after missing The Game Awards 2022, a 2023 release feels unlikely. Indeed, Team Cherry did not show up to one of the biggest events in gaming to close out the year and usher in the next.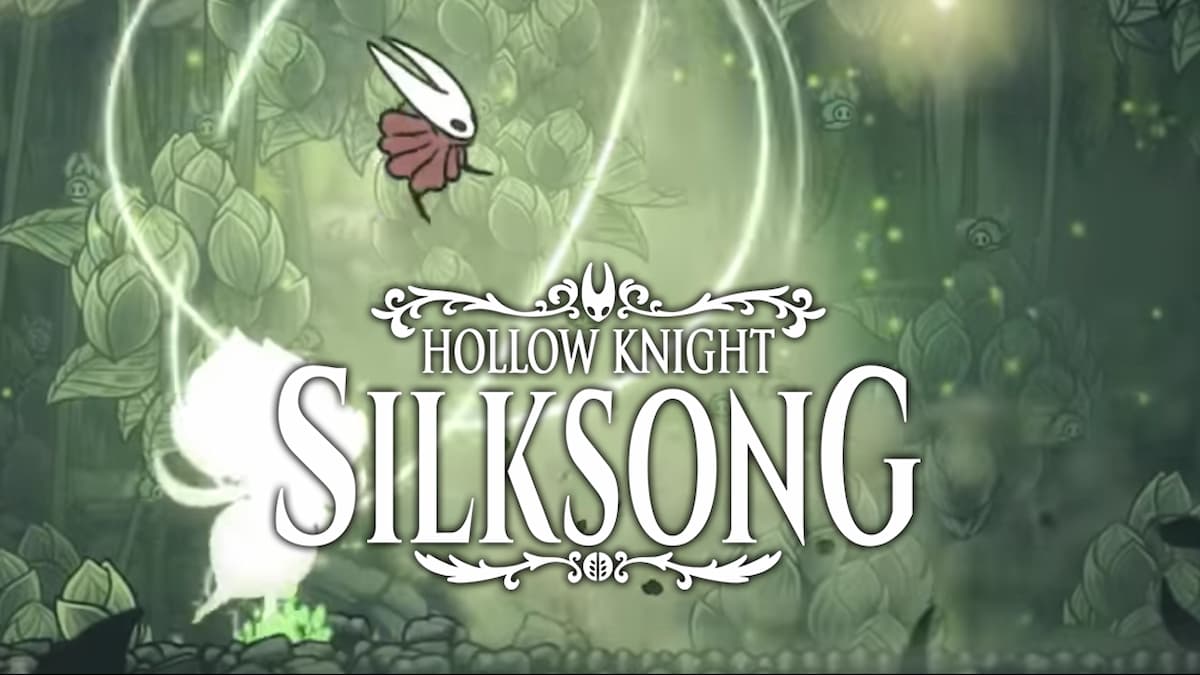 I jest with my impatience and frustration—mostly because I know that Team Cherry is comprised of a three-person team and a game takes as long as it takes. But dammit! I can only replay Hollow Knight so many times (still kidding, of course. The limit does not exist). I backed Hollow Knight on Kickstarter, although I didn't have a platform to play it on and didn't get to play it until its Nintendo Switch release in 2018 when it immediately captured my heart. Now, I am beginning to lose hope that I'll get to play the long-awaited sequel within my lifetime. It's become such an all-encompassing aura that the wait and disappointment are a part of being a Hollow Knight fan at the close of 2022.
And I am not alone. You only have to browse the Silksong, Hollow Knight, and Hollow Knight Memes subreddits to see the hopes and dreams of fans being crushed in real-time. The fanbase can be seen affectionately calling itself clowns and sharing memes, primarily at its own expense, and building up hype before The Game Awards 2022. There is even a mod for Hollow Knight that turns Hornet into a bonafide clown herself. Unfortunately, the Hollow Knight community has grown used to waiting, sometimes to disastrous (if not humorous) effects on the aforementioned subreddits.
My love of Hollow Knight stems from several places. First and foremost, I love bugs, spiders, and all things considered creepy and crawly—except for mosquitos, obviously. I count Hollow Knight, Bug Fables, Webbed, and Yoko's Island Express among my favorite games. Bug-type Pokémon are also my favorite, to the point where I've played through the games with all Bug-types and always included a Bug Pokémon on my team.
Hollow Knight's world, story, and lore are also deeply interesting to me. Journeying through Hallownest as the Knight and uncovering what became of the Hollow Knight, the Pale King, the Radiance, and other characters resonated with me so much. With multiple endings based on your actions, Hollow Knight tells a story of a failed vessel that has the power to shape the world and determine the final outcome of Hallownest's story.
But I don't want that story to end—I want more of Hollow Knight's worlds, and Silksong being absent at The Games Award once again only makes it worse. At this point, I don't even know what I would do or how I would feel when a release date gets revealed. Obviously, I'd be over the moon and counting the days until release, but I fear that getting a release date will only make the wait harder. With each passing year, without a release date for Hollow Knight: Silksong, I feel a growing pit of anxiety that longs to return to Team Cherry's incredible game and won't be satisfied until this highly anticipated sequel is in my hands. For now, I'll boot up Hollow Knight once more and continue putting on my clown makeup.
For more information on Hollow Knight, check out Is Hollow Knight multiplayer? and Which is harder, Cuphead or Hollow Knight? on Pro Game Guides.