I've spent nearly a decade playing games across multiple platforms, and throughout the years, I have always held a special love for indie games. I hold great admiration for their creativity and the indie developer's freedom to bring life to worlds unrestricted by problems that generally plague larger studios.
Some of the best games I have ever played were made by indie developers, which include games like Darkest Dungeon and Starsector. So armed with this tremendous appreciation for the hard work indie studios do, I shall present to you, my dear readers, a list of the best Indie games on PC.
Neo Scavenger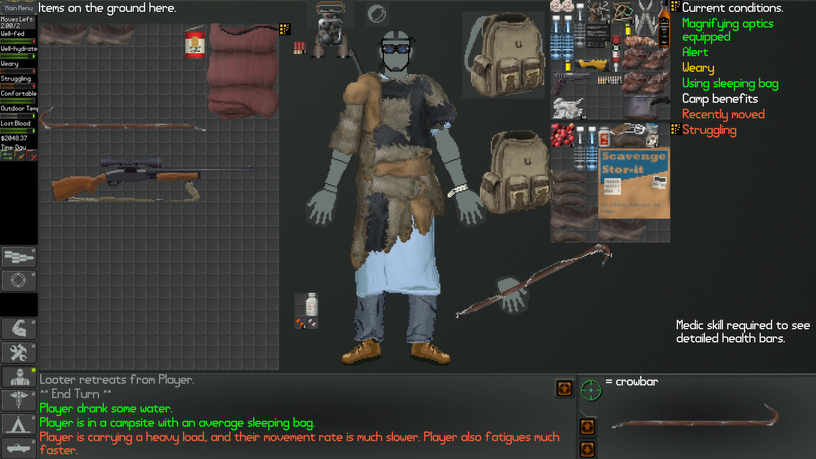 Let's begin with a wonderfully horrifying rouelite title first released back in 2014; the game is called Neo Scavenger. In Neo Scavenger, you don't know who you are or where you are; all you know is that you must survive the horrors of the wasteland around you. Throughout this game, the player will have to make difficult decisions to ensure their survival in a harsh world.
They will have to scavage for supplies amidst ruins, battle dehydration, hunger, and countless other deadly dangers. Neo Scavenger is fun and challenging and stands out from the crowd of other post-apocalyptic games. I highly recommend it if you are looking for a unique blend of text adventures and games like Dayz.
Stoneshard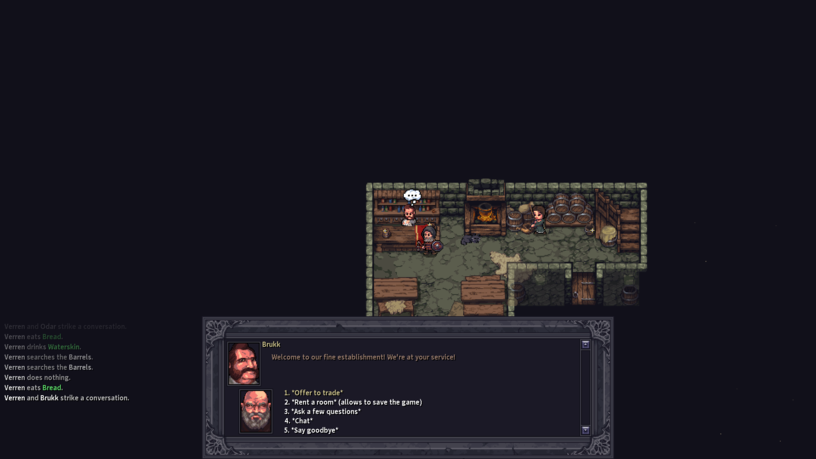 Moving on, the next game on our list is one called Stoneshard, and it is a fascinating one as well. This is because Stoneshard is a unique blend of both turn-based roguelike games with that of Diablo ARPGs. The result is a very intriguing concept that is highly addicting in practice. In Stoneshard, you are a medieval mercenary in a cold and unforgiving world, and your goal is to make money while trying not to get killed by one of the game's many traps or monsters.
You will traverse a war-torn land accepting and completing contracts on the various enemy types found in the game that include the following; bandits, undead, abominable cults, and more. You will also delve deep into countless dungeons in search of bandit bosses and valuable items and treasure.
Deep Rock Galactic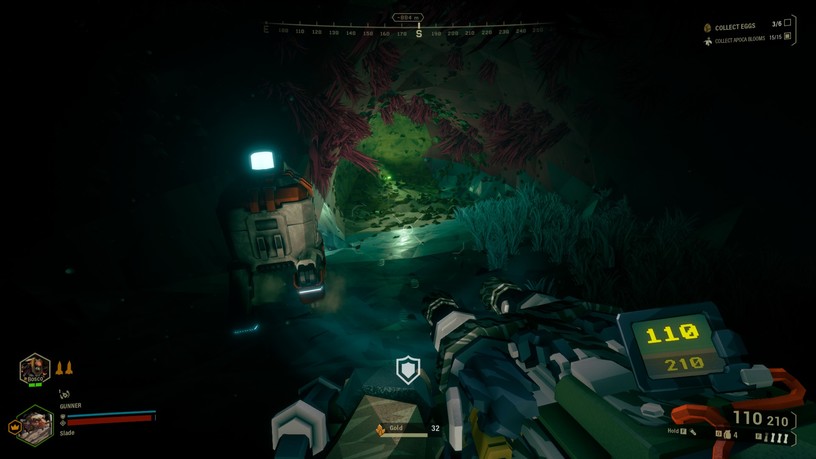 If you like dwarfs and enjoy games such as L4D2, you will love Deep Rock Galactic. In Deep Rock Galactic, players play as one of 4 dwarf classes and battle bugs for mineable minerals across several randomly generated game mode maps.
You also can upgrade weapons, get drunk and kick barrels in this fantastic beard enthusiast simulator. The game also has some decent endgame features and a wonderful community.
Stardew Valley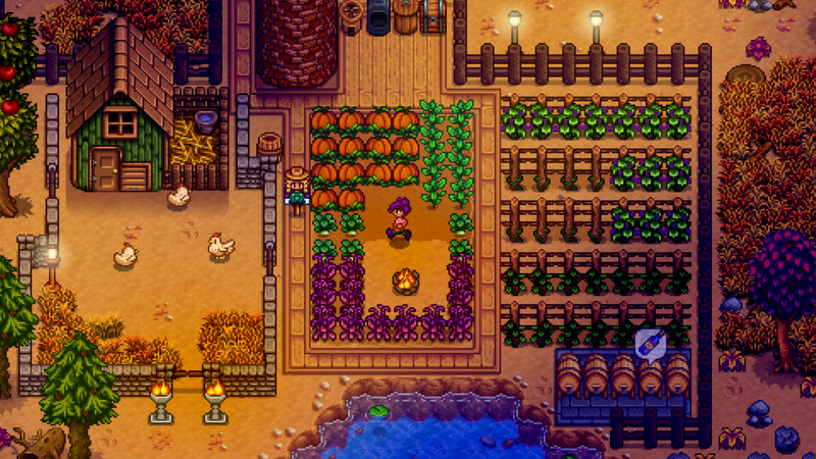 Probably one of the best indie games of all time, Stardew Valley is a highly enjoyable fantastical farming simulator. You start the game by inheriting your very own farm from a deceased relative. But will soon learn that the place is a total dump and will have to work hard to turn it into a fully functioning farm.
There is also a lot to do, such as growing crops, raising animals, battling monsters at night, and you can even make friends with various townspeople in this game. Overall, Stardew Valley is the perfect game to play and relax after a stressful day. If you love games similar to Harvest Moon and Rune Factory 4, you will enjoy Stardew Valley.
Brigador
Brigador is a criminally underrated action isometric roguelite that was released back in 2016. You play as mercenary mech pilots hired to hunt down and destroy the Colony of Solo Nobre's oppressive cyberpunk government. To do this, players take on missions that usually evolve around destroying various buildings and gun emplacements.
They will earn money from completing contracts for better mechs, guns, and upgrades. You can also make money from literally just recking everything on the map. That said, if you want a game similar to Hotline Miami but in space, I'd recommend giving Brigador a go but remember Solo Nobre Must Fall.
Curious Expedition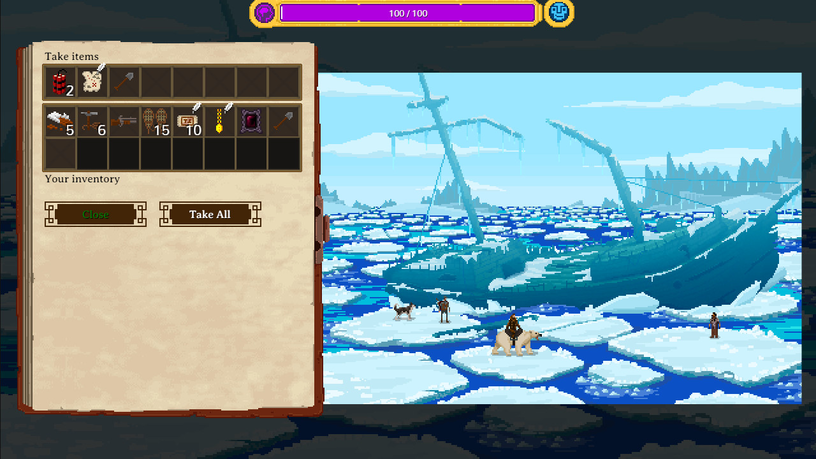 Curious Expedition is another excellent indie game that has been around since 2015. In the game, you play as various 19th-century explorers to earn fame and fortune by exploring uncharted lands. Travel to vast jungles, deserts, and arctic wastelands and encounter all mater of oddity and nameless horrors.
Battle giant crabs to giant spiders, and incur the wrath of supernatural forces. You can also cause natural disasters if you loot temples (don't do it). Overall, Curious Expedition is a fantastic game that I love and highly recommend for your next indie game.
Fall Guys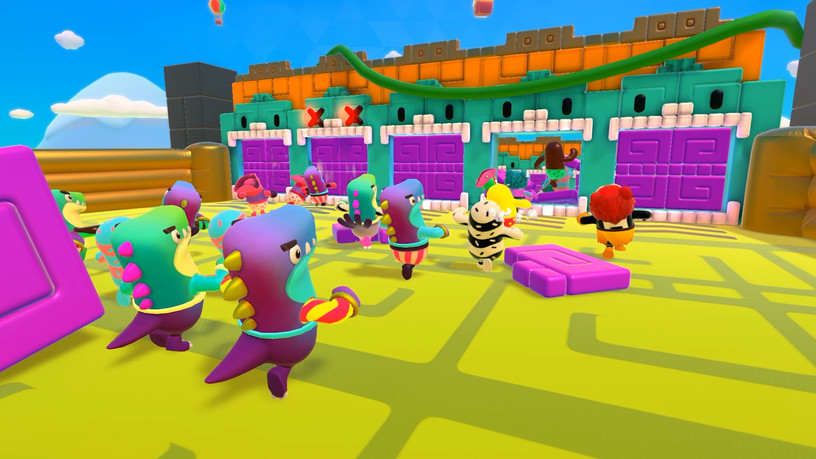 Fall Guys is a silly game that is highly enjoyable to play. If you haven't heard, you play as jelly bean creatures and have to make your way through an obstacle course level while trying not to fall off the map. You're also trying to do this with other players running past you with the same goal. In the end, It's a fun and wacky game that is fun to play with friends, so if this sounds like something that is up your alley, why not give Fall Guys a shot.
Starsector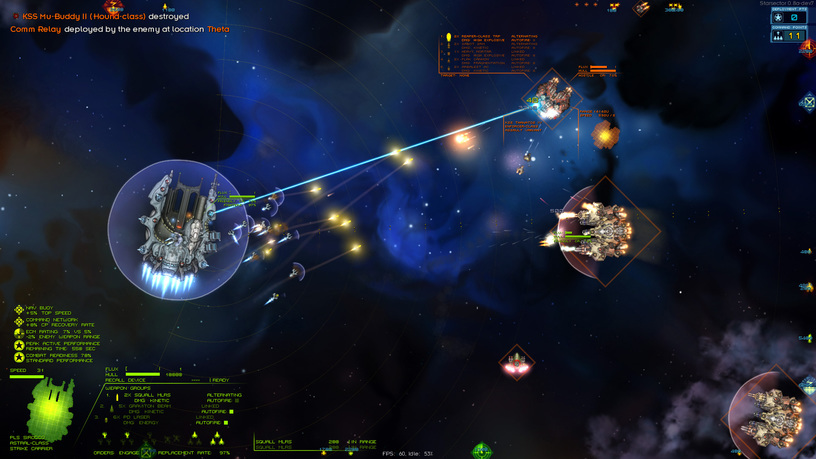 The last game on our list is my personal favorite because it is fantastic. Starsector is a 2d space game sandbox that is basically the Mount and Blade of the genre. The premise is that you are an independent space pilot in a closed-off section of a galaxy trying to recover from an event known as The Great Collapse.
You start little with barely anything and are giving the keys to build a future in this dying sector of space. Earn money by hunting down pirates, selling and smuggling drugs and weapons, and scavaging derelict ships. You can even build massive fleets, engage in bombastic space battles, and customize your ships with hundreds of weapon options.
There are tons of things to do in this game, and we haven't even listed all of the stuff you can do in it. So do yourself a favor and check out this fantastic space game today.