Mobile games are the perfect pastime that is conveniently available to you at any time, in the comfort of your own home or on the go. With thousands of various games to choose from, there are plenty that fit each individual's tastes. Sometimes you might just be looking for a stress-free, entertaining, and relaxing time, so Idle Mobile games are a perfect choice.
Idle Mobile games don't require you to be a pro at gaming. You can simply sit back and enjoy the lighthearted experience. Here are some of the best Idle Mobile games up for grabs right now, entirely for free!
Idle City Tycoon-Build Game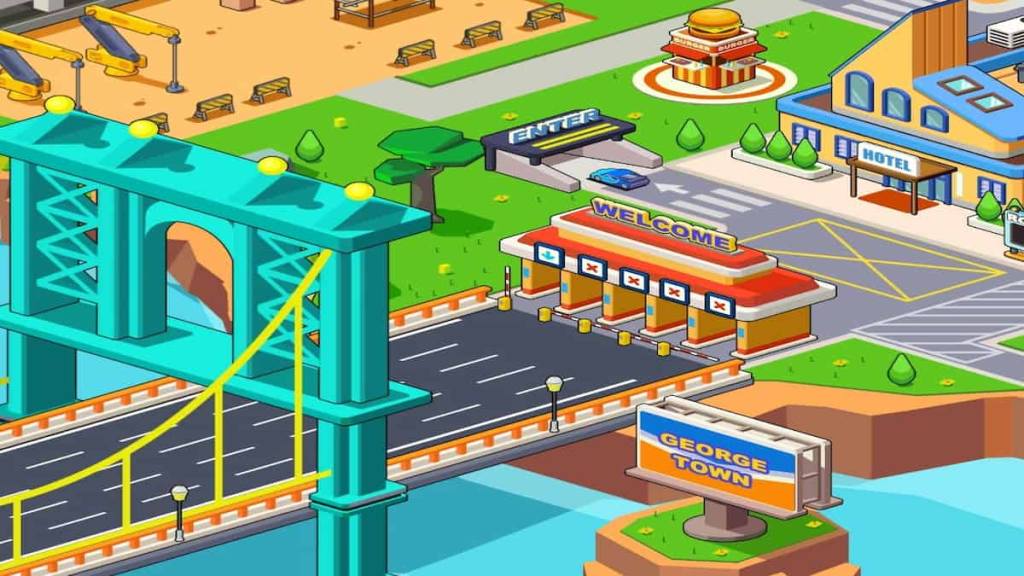 Idle City Tycoon is one of the best idle games because it allows you to build and upgrade your own city at a leisurely, enjoyable pace. Take on the role of Investor as you begin with very few buildings and grow into the metropolis of your dreams. You can build new sights, restaurants, hotels, and housing for tourists, continue increasing your revenue and expand to create a big booming city with happy citizens.
Idle Digging Simulator: Stickman Miner Tycoon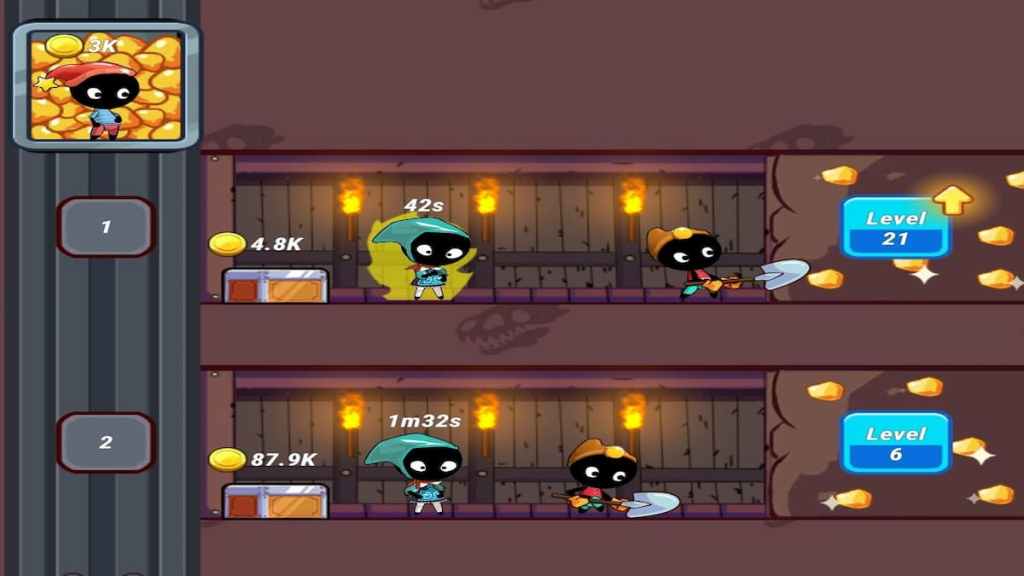 Idle Digging Simulator is a simple game, which makes it one of the best idle games. You lead a mining excursion, where you can tap your miners to dig up gold, diamonds, and other materials, or hire managers to oversee production for you as you uncover the precious treasures hidden within the earth. Once you assign managers, all you have to do is watch your coin builds up and continue to upgrade your mine shafts, warehouses, and workers to travel to new islands and gradually grow your wealth.
Tap Titans
Tap Titans is a casual medieval RPG clicker game where you battle unique monsters by tapping on your mobile device. Defeat creatures, fight the true bosses and earn coins to upgrade your warrior and adventure as new mystical heroes. Tap Titans are one of the best idle games because, although it is so simple, it's enjoyable to test your speed as you tap to deal swifter attacks and take down the waves of mobs.
Idle Arena: The Five Realms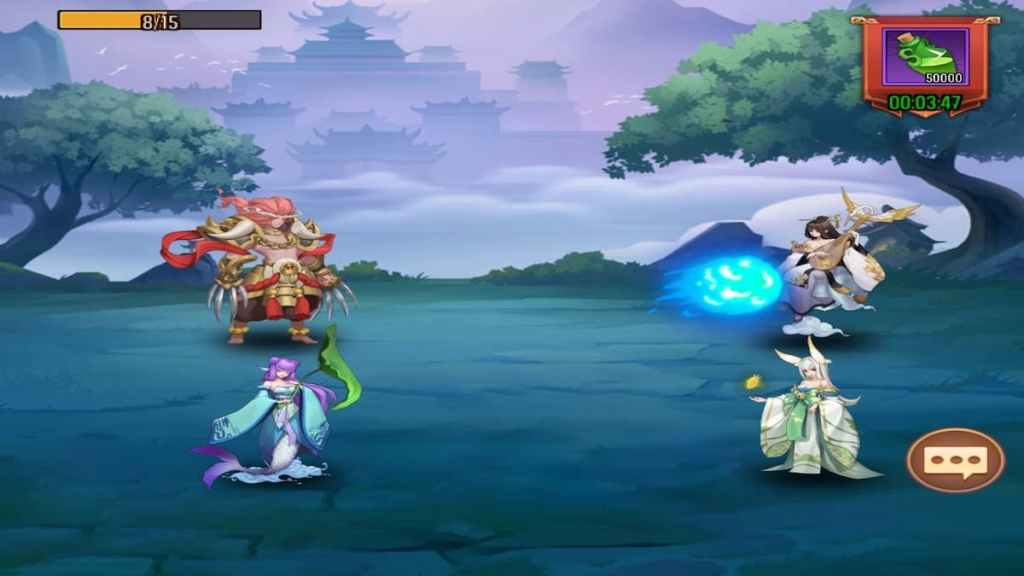 Idle Arena: The Five Realms is an Anime-themed idle game where you unlock new warriors as you battle different waves of mobs. Its unique style and the endless potential for new loot and collectible characters make it one of the best idle games available for mobile. The more power you gain from defeating bosses, the more gear and abilities you can unlock to become the ultimate elemental army, take on other Arena players, and work your way through the story to save the endangered world from corruption.
Neko Atsume: Kitty Collector
Neko Atsume is a fur-tastic idle game for kitty lovers. This game is a fun pet-caring and collecting experience like the classic Neo Pets or Tamagotchi, which is why it stands as one of the best idle games. Place down food, toys, and beds for your kittens and wait for more to arrive when you close the app and revisit it at a later time. Experience the cuteness overload as your cats play with the items you provide and see how many various cats, each with their personalities, you can collect.
Idle Restaurant Empire Tycoon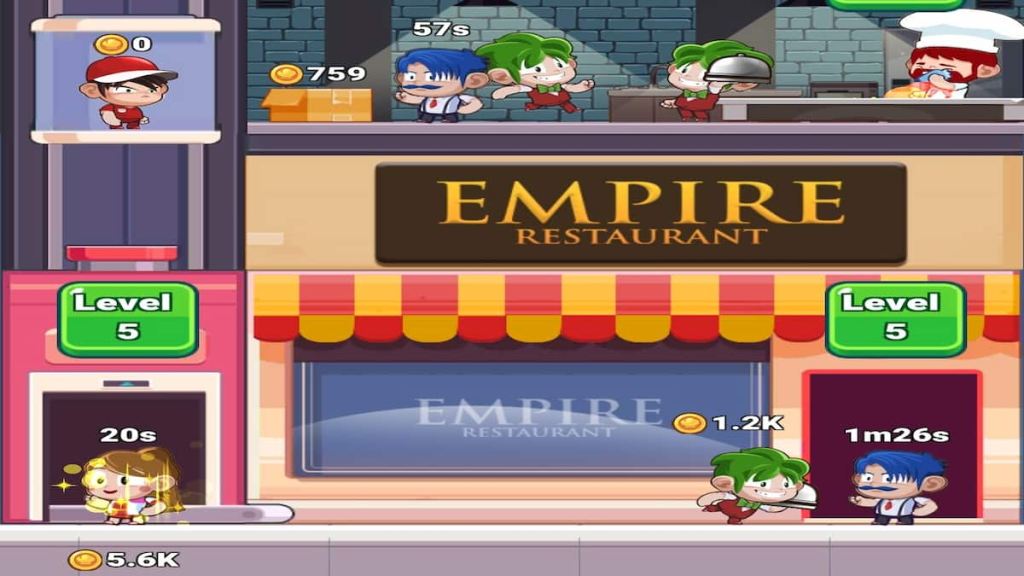 Become a Restaurant connoisseur in this Idle Restaurant Empire by overseeing your staff as they prepare and run food back and forth. This is yet another one of the best idle games for mobile because of its laidback pace and gradual improvement the more you play. You can hire managers to boost production and make a profit to continue training them and upgrading your facilities. If you continue expanding your empire and building your restaurant, you will become a successful business.
Cash, Inc. Money Clicker Game & Business Adventure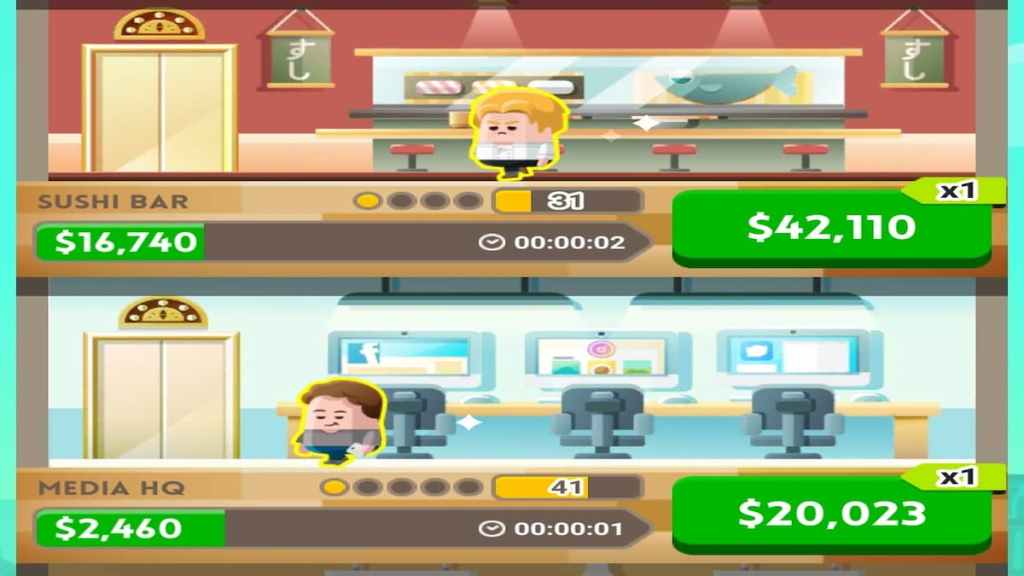 Cash, Inc is the ultimate business tycoon adventure and one of the best idle games that only require you a click. Start with a comic book shop and continue to increase your profits to purchase more businesses, such as a sushi bar, an art studio, and a shoe outlet, and quickly work your way to the top. Partner with VIPs to run your shops for you and develop boosted revenues. You will be a millionaire business exec before you know it!
Terrarium Garden Idle
Terrarium Garden Idle is hands-down one of the best idle games due to its relaxing and aesthetic experience where you can grow your own plant collection. Level up to choose from a large selection of unique succulents, ferns, cacti, and more, and care for them as they naturally give off oxygen. Use the oxygen to add more plants to your collection, upgrade your plant-care equipment, and grow.
Dragon City Mobile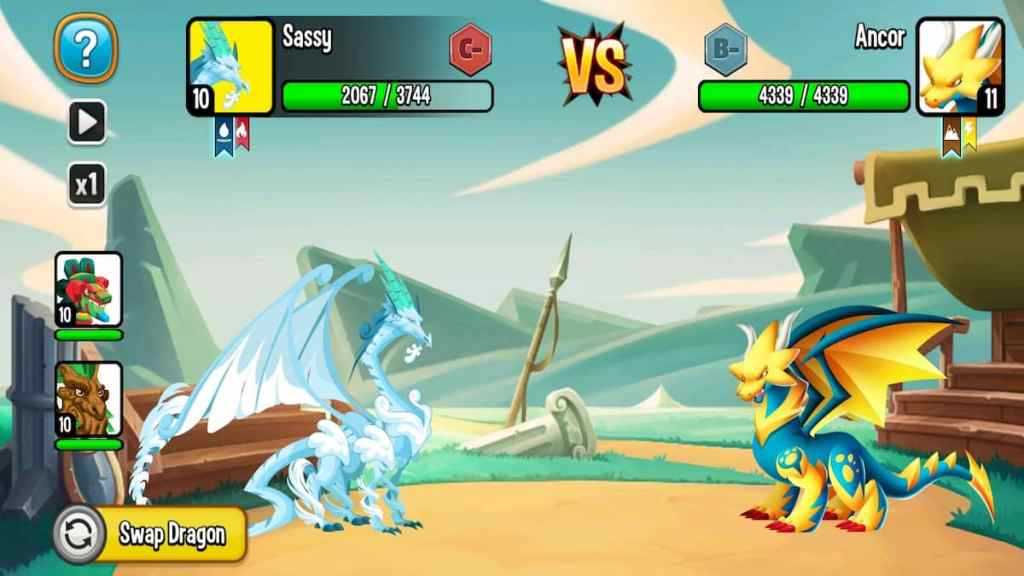 If you're a lover of dragons, Dragon City Mobile is the perfect idle game for you. Your goal is to hatch various dragon eggs to collect different elemental dragons. It's one of the best idle games for mobile because of the more advanced Arena mode that requires you to put some tactics into it. Use your dragons to compete, attempting to use their unique abilities to your advantage against your enemies. Place down habitats for your dragons to live in and provide them with food to help them grow and increase their power. Grow your dragons into fierce beings that will dominate the arena and win you plenty of treasure.
Eggs, Inc
Own your chicken farm in this egg-cellent idle game. You must care for chickens by building different coops, equipping transit vehicles to deliver eggs to providers, and researching techniques to increase your production. Tap quickly on the screen to inhabit your farm with as many chickens as possible to become the most prominent and extraordinary chicken farm. Its casual pace allows for peaceful play, and soft graphics are aesthetic to the eye, making it one of the best idle games available.
Looking for more Pro Game Guides best games content? Check out our lists of Best Games on Apple Arcade or 5 Mobile Games Similar to Pokemon Go!