Monster Train is a rogue-like deck-builder strategy game that lets you play as the bad guys. Forces of Heaven are trying to destroy your beloved Hell, so you must travel by train to make Devil's home safe. To fight those naughty good guys, you'll have the help of infernal clans and their champions. The gameplay is similar to Slay the Spire, so your learning curve will be nonexistent if you've played it.
To be successful in your mission to save all that is unholy, you'll need to create decks around your champions. They come from six clans: Hellhorned, Awoken, Stygian Guard, Umbra, Melting Remnant, and Wurmkin. Each clan has a base champion and exiled one, with the latter available by upgrading the clan level. Monster Train can be overwhelming for beginners, so we will first rank all base champions from weakest to strongest.
Related: Beginner's Guide to Monster Train
Monster Train: All Base Champions ranked
Champions are the pillars of Monster Train, so you need to carefully choose your (anti) heroes and create a deck that has a chance to reach the endgame. Although you can win with every champion, some are more useful than others.
The Sentient (Awoken Clan) Champion in Monster Train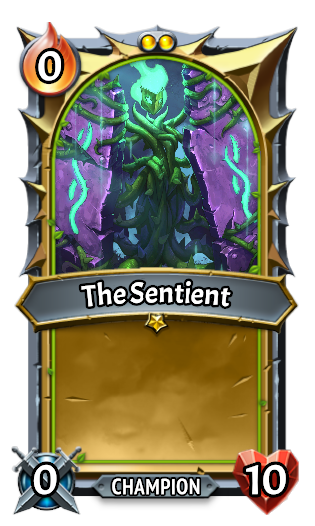 Our Monster Train: All Champions ranked from weakest to the strongest list has to start from somebody. As it happens, it's The Sentient, from the Awoken clan, mainly because of a lack of flexibility. No matter what upgrade you pick, this evil Ent-like creature will always serve you as a tank unit. Explosive (Rejuvenate trigger effect), Cultivating (Revenge trigger effect), and Bristling (Spikes buff) upgrades just focus on how to play that role.
Tethys Titansbane (Stygian Guard Clan) Champion in Monster Train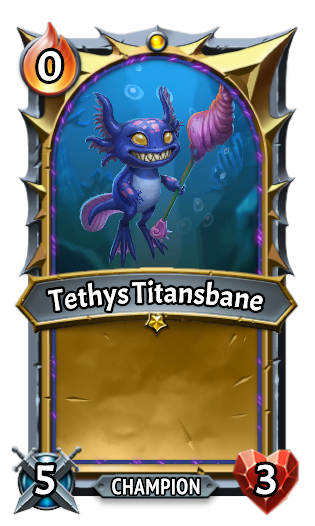 When you see Tethys Titansbane, it's clear that this creature is not very tough—knowing that you wouldn't dare to put it as a frontal unit. That's because its best position is at the back, from where it will buff units and debuff enemies.
Be careful with choosing upgrades and cards, as the wrong combination will be the end of the road for you (literally, as you're on a train). Tethys has upgrades that focus on different magic skills: Chillwind (Frostbite debuff), Conduit (spells cost less), and Handheld Totem (Weakness debuff).
Hornbreaker Prince (Hellhorned Clan) Champion in Monster Train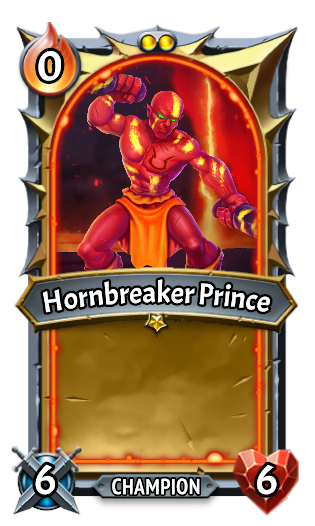 Hornbreaker Prince can deal damage in large quantities, especially if you buff his Rage. He can be further upgraded with Brawler (Multistrike ability), Reaper (Slay trigger effect), or Wrathful (large armor) upgrades. He's a solid middle-of-the-pack champion, making him a good pick for beginners.
Related: Best Card Games on PC
Spine Chief (Wurmkin Clan) Champion in Monster Train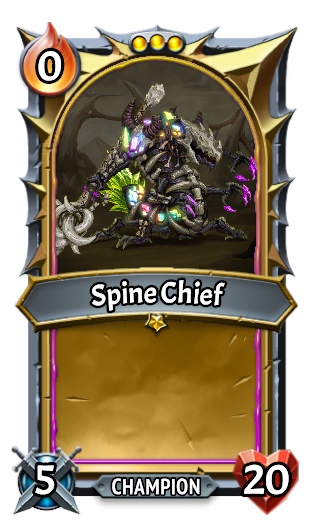 Spine Chief is a leader of a new Wurmkin Clan introduced in The Last Divinity expansion. It takes a little bit of time to master the fighting style of this monster. When you do, you'll be an extremely efficient tank. His upgrades are The Decayer (Reap ability), The Corruptor (buff attack of units), and The Infector (hatches eggs?). Also, he looks as if Hydralisk has gone to a nail salon.
Rector Flicker (Melting Remnant Clan) Champion in Monster Train
Rector Flicker may look like a diabolical Lumière from Beauty & The Beast, but beneath that candlelight lies real power. To fully unleash his powers, you must carefully build a deck and choose when and where to put him. His upgrades Burn Bright (Burnout ability), Accumulator (Harvest trigger effect), and Dark Calling (Reform spell effect) let you choose your strategy between raw power and minion manipulation.
Related: Best Trading Card Games (TCG)
Penumbra (Umbra Clan) Champion in Monster Train
Penumbra looks like he's coming straight from The Upside Down in Stranger Things. And just like that Mind Flayer monster, this one is just as horrifying. This monster has a huge health pool and can single-handedly destroy enemies with a solid attack. It has three upgrades: Architect (focusing on Summon), Monstrous (Trample ability), and Glutton (Gorge trigger effect). Penumbra was so powerful it had to be nerfed, but even after that, it's still the strongest base champion in Monster Train.
If you're a fan of card games, find out more about the Best Hearthstone Legendaries, Best Hearthstone Battlegrounds Cards, and What is the Pokémon Card Maker on Pro Game Guides.