Like all NHL video games that came before, NHL 22 allows you to make a statement by throwing down the gloves and going toe-to-toe with your opponent. The question is, how do you initiate a fight out on the ice?
Fortunately, there are three different ways you can start a fight in NHL 22. The most simple method is by pressing triangle/Y before a play. This quickly initiates an invite for the opposing player, leaving them to decide whether to accept it or turn it down.
A second option for starting a fight is by hard body checking another player during a game. Doing so can result in immediate retaliation from the opposing team, and can often lead to a sudden brawl without warning.
If all else fails, slapshotting a puck directly at the goalie is a sure-fire way to get the rival faction riled up. In hockey, singling out the goalie comes with some rather lofty consequences, so you can go ahead and expect conflict if you choose to venture down this route.
Related: How to do The Kucherov in NHL 21
Controls
Grab (Hold LT/Hold L2)
Fake Grab (LT/L2)
Block/Lean (Hold RT/Hold R2)
Dodge (RT/R2)
Overhand Punch (RS Up)
Uppercut (RS Down)
Push (LS Up)
Pull (LS Down)
Benefits of Fighting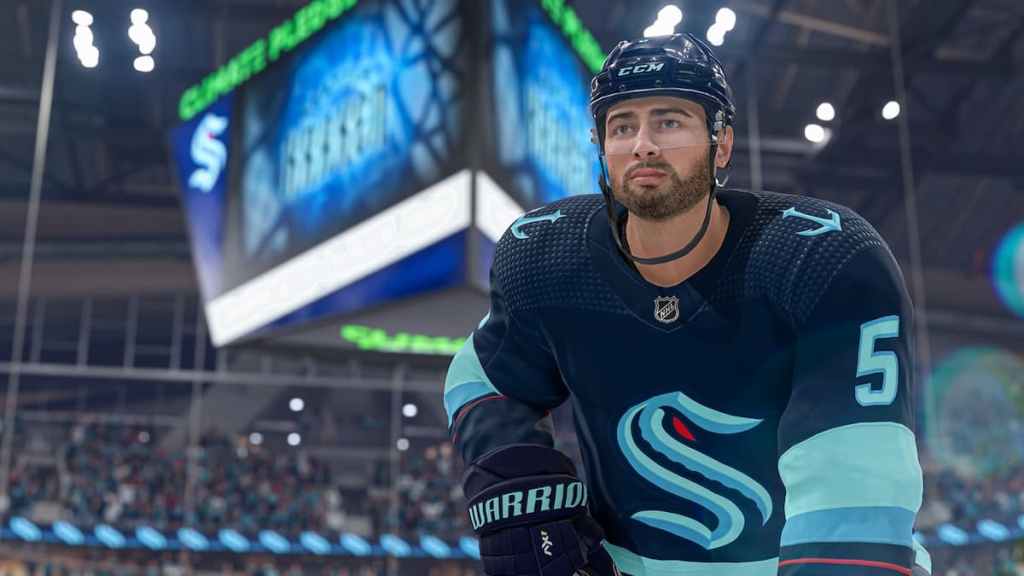 While it doesn't seem like the most productive way to win a match, fighting out on the ice does have its odd perks. Winning a punch-up can, of course, boost your team's energy gauge and can often increase morale for when players are at their breaking points.
Having said that, it's always worth excluding the best players from engaging in a fight. Losing a battle, as expected, can lead to players being removed from the match and can often dampen the odds of winning.
You can find more guides for NHL here on Pro Game Guides.