There are many Pokémon to use in Niantic's Pokémon GO, but one of the most popular Pokémon is Eevee. One reason the Normal-type Pokémon is so popular is that it can evolve into many different Pokémon, each with a different type. This may leave you wondering how to evolve Eevee into these Pokémon, such as Jolteon, in Pokémon GO.
How do you evolve Eevee into Jolteon in Pokémon GO?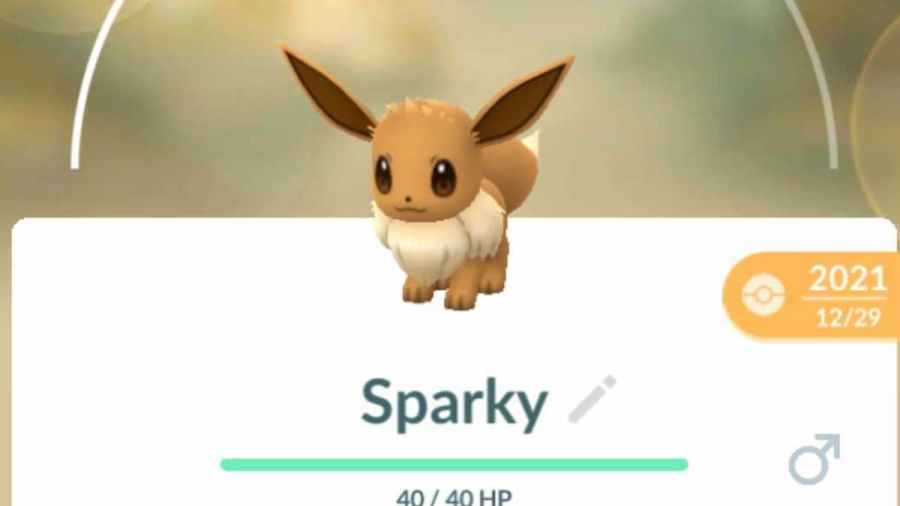 The first thing you must do to evolve Eevee into Jolteon in Pokémon GO is to name your Eevee Sparky. Then, you will need to use 25 Eevee Candies and evolve your Eevee. With the name Sparky, you will be guaranteed to receive a Jolteon. If you do not name your Eevee, the evolution will be random.
Related: How to evolve Cosmog in Pokémon GO
Once you evolve Eevee, you cannot take this back, so make sure that you have changed its nickname to Sparky to evolve it into a Jolteon. Normally you would use a Thunder Stone to evolve Eevee into Jolteon, but Pokémon GO uses Candies instead. You can get Eevee Candy by catching Eevee and transferring it or using Eevee as a buddy Pokémon and walking. Once you have 25 candies, you will be ready to evolve Eevee into Jolteon.
For more information on Pokémon, check out How to evolve Wurmple into Cascoon or Silcoon in Pokémon GO and Chandelure Best Moveset in Pokemon GO on Pro Game Guides.