To enable debug mode in Project Zomboid, you will need to add -debug to the game's launch options on Steam. You can find the launch options for Project Zomboid by right-clicking on the Project Zomboid icon in your library.
Right-clicking on the icon will reveal a list of options. You will need to click the one that says Properties, as shown below.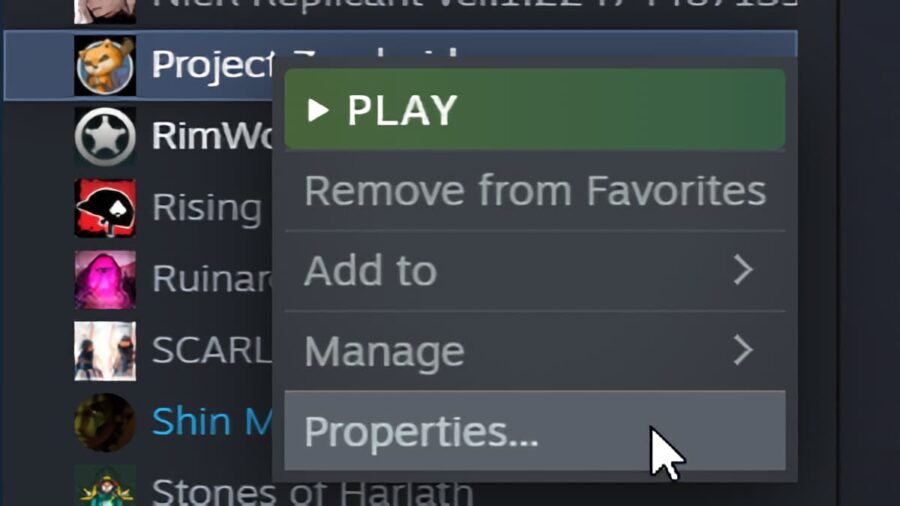 Opening up Properties will reveal another larger tab called the Properties tab. Under the Properties tab, you will need to locate Launch Options under the General tab.
Luckily, this should be the first tab you see when you open the game's Properties tab, as shown below.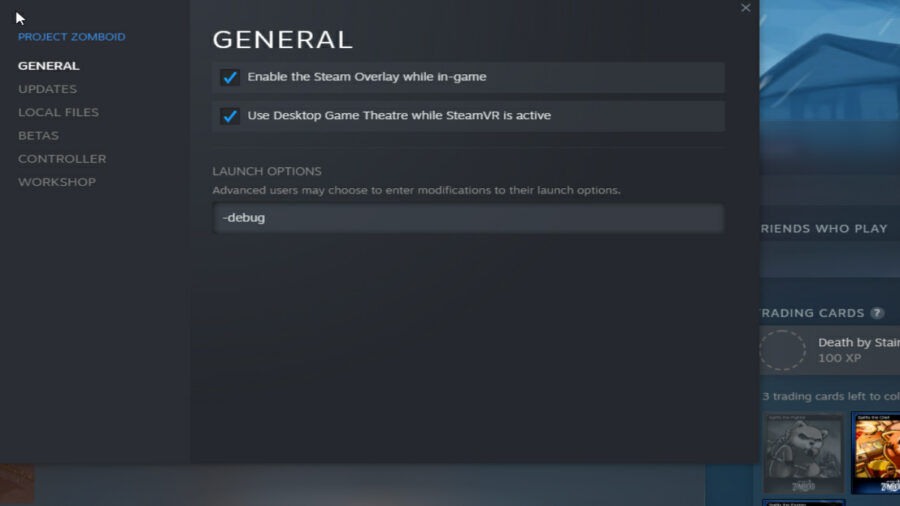 That said, under Launch Options, copy -debug into the input box exactly as shown above. Once copied, launch your game, and debug mode will be enabled in Project Zomboid.
How to use debug mode in Project Zomboid
To use debug mode, you must load or create a new game. Once in-game, you can use debug mode by clicking the debug mode icon shown below.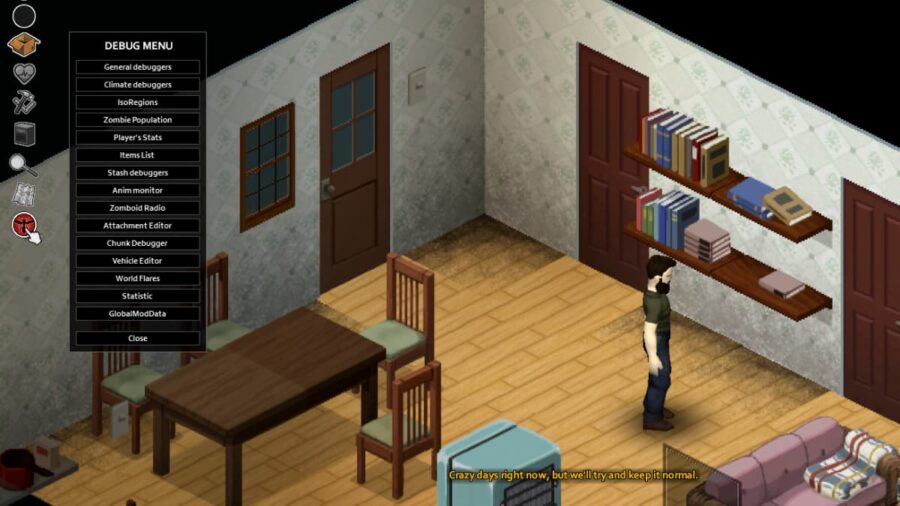 Clicking this icon allows you to play around with various options and commands in debug mode. The following are some things you can do with debug mode:
Enable Godmode
Spawn items
Climate control
Control Zombie Spawns
Teleporting
Change stats
Edit Vehicles
For more guides on Project Zomboid, we at Pro Game Guides have you covered with an ever-expanding roster of guides!