Canada Day is July 1 and Roblox players are invited to join the celebrations by claiming and equipping the free Canada Day Zipper Jacket until July 29, 2022! Canada Day is a federal holiday observed in Canada that celebrates Canadian Confederation, or the unification of the three North American British colonies: New Brunswick, Nova Scotia, and the Province of Canada, as described by the official Government of Canada website. For those in the United States, this holiday is viewed similarly to the Fourth of July. If you're wondering how to go about claiming this jacket, continue reading the brief guide below.
Claiming the Canada Day Zipper Jacket
To add the Canada Day Zipper Jacket item to your Robloxian's inventory, similar to the Blue Flame Robo Samurai, head to the Roblox website and select the Avatar Shop tab from the navigation menu at the top of your screen.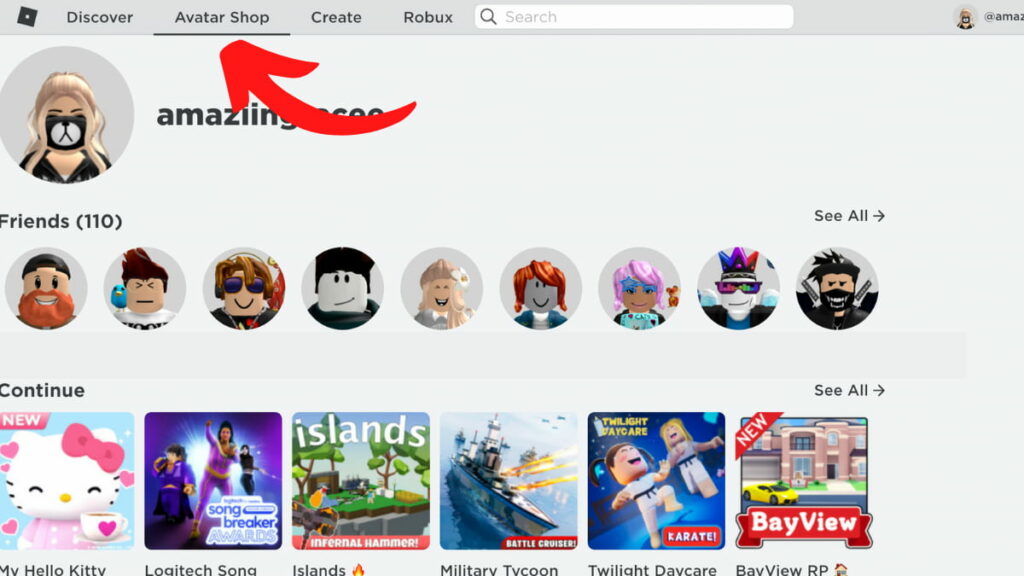 Next, locate the Avatar Shop's search bar, type Canada Day into it, and press Enter.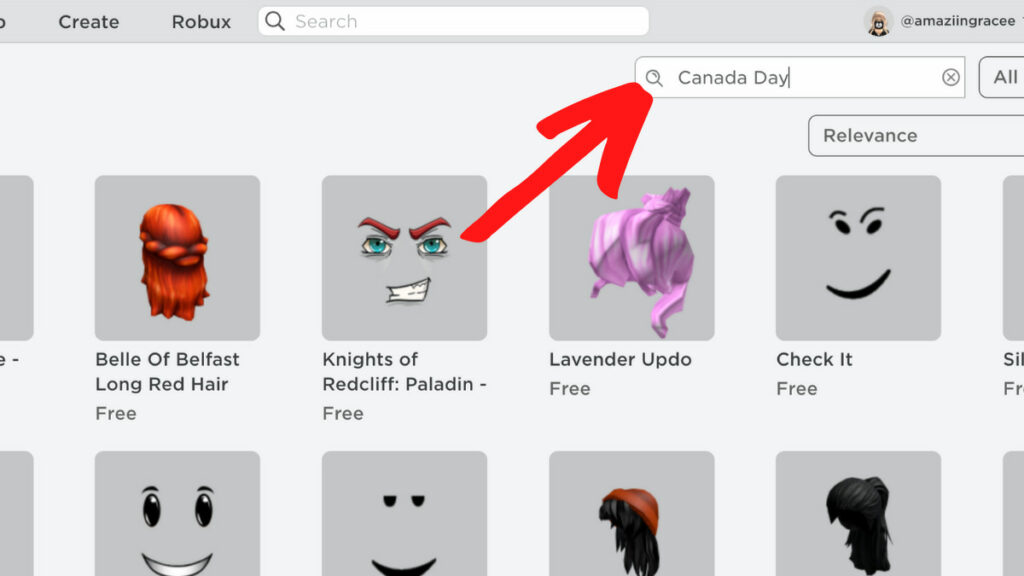 Upon doing so, the Avatar Shop will adjust itself to show the most relevant answers to your search. To narrow down these results even more, however, we still need to change a couple more things. First, scroll down until you see the Creator heading within the menu on the left and select Roblox. Then, underneath that heading where it says Price, select Free—this will help finalize our query.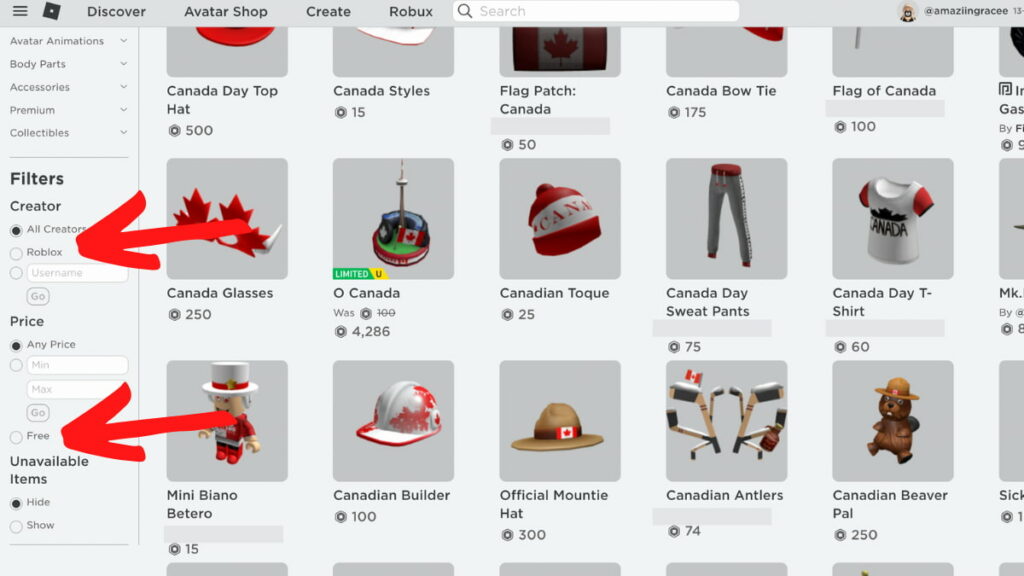 Related: Roblox Promo Codes List (June 2022) – Free Clothes & Items!
Selecting these options should drastically lower the number of results and show us the Canada Day Zipper Jacket item that we're looking for.
To claim this item, click on its image and select the green Get button that appears on its individual page.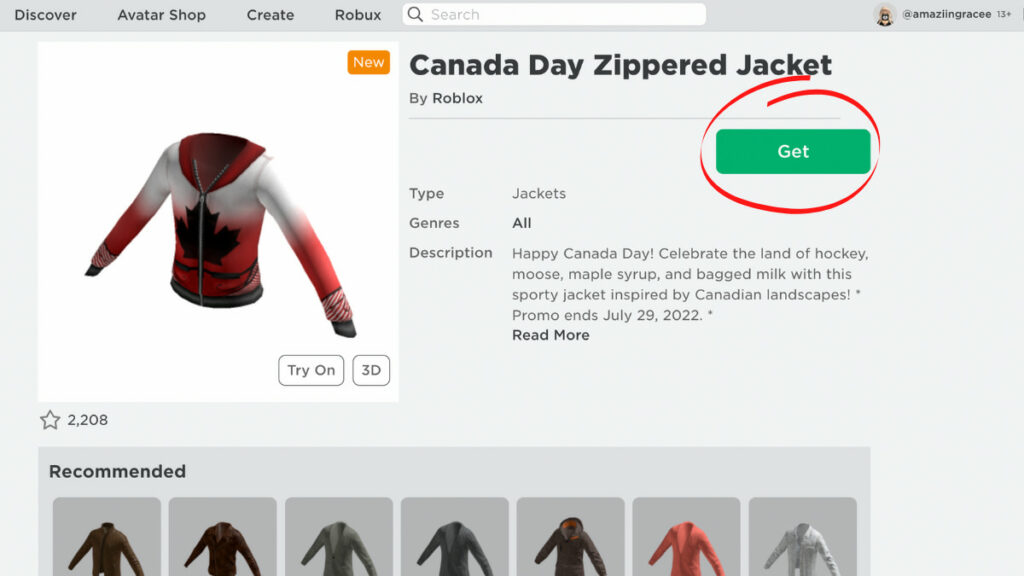 To confirm claiming this item, select the Get Now button from the pop-up that appears.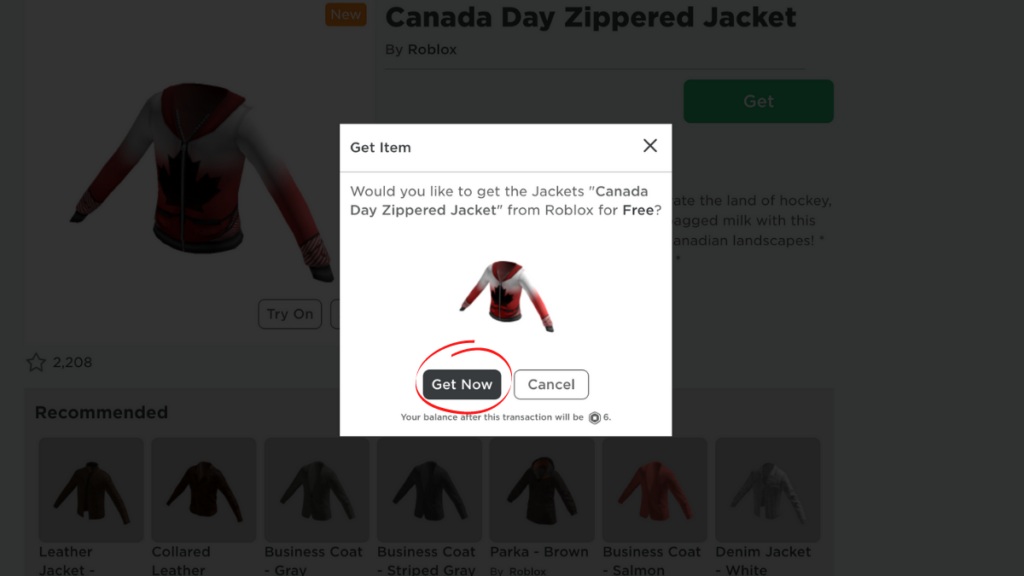 End
The Canada Day Zipper Jacket should now be available in your avatar inventory! Remember that this item is only claimable for a limited time, so it's best to grab it sooner rather than later.
Looking for more Roblox content, including free items? Check out our recent guides on How to get all free items in Roblox Tommy Play or How to get all free avatar items in Roblox Samsung Superstar Galaxy!