If you go out in the woods today, you are in for a big surprise! POOH is on the loose, and it's not the same honey-loving bear we know! This bear has a taste for blood, and there is no stopping the killing rampage he is on. Can you survive the night and solve all the mysteries to escape the asylum before POOH finds you?
The codes you can claim in POOH! will give you the in-game resource of Souls. You can use Souls in the store to purchase new cosmetics to wear in the experience. However, none of the cosmetics will give you an upper hand in the game because POOH! can see through your disguises.
Some awesome horror experiences on Roblox will have you screaming for more. We have collected the codes for you to last that little bit longer in the dark. Claim these codes in Roblox Nanny [HORROR] Codes, Apeirophobia Codes, Roblox Tapping Horror Codes, Roblox DOORS Codes, and Darkness Remastered Codes.
All POOH! Codes List
Updated November 11, 2022

Two new codes to claim for POOH!
POOH! Codes (Working)
Here's a look at all the working POOH! codes.
devour—Claim for 500 Souls (New)
bewitched—Claim for a free Mini POOH! Charm (New)
POOH! Codes (Expired)
These POOH! codes are no longer valid.
There are currently no expired POOH! codes.
POOH! FAQ, Answered
Follow our guides for all your questions on POOH!.
How to redeem POOH! codes
It's easy to redeem codes for free rewards in POOH!. To do so, follow the instructions below.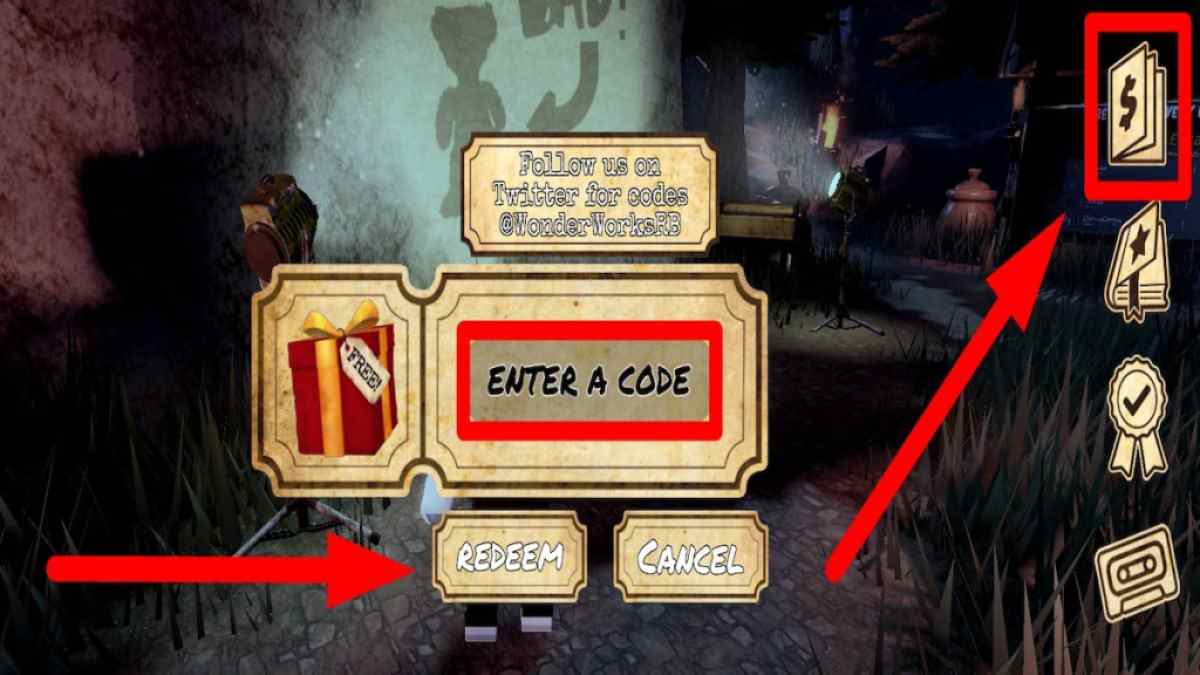 Launch POOH! on Roblox.
Click on the Booklet with a Dollar Sign icon on the right-hand side of the screen.
Click on the Codes Gift button to open codes Menu.
Enter working codes into the Enter A Code text box.
Click on the REDEEM code button to claim your free reward.
How can you get more POOH! codes?
To get the latest POOH! codes by the developer Soulless Horror; follow them on Twitter @WonderWorksRB. Bookmark this page to stay up-to-date with all the latest code releases because here at Pro Game Guides; we never miss a freebie for your favorite experiences!
Why aren't my POOH! codes working?
There may be several reasons your POOH! codes are not working. These codes may be mistyped in the text box. Copy and paste the codes from our working list to avoid making any mistakes before you click on the REDEEM button. These codes could be expired, and they are no longer valid to redeem. Codes for most Roblox experiences are time-sensitive, and you have a limited window to claim them. Claim the codes from our working list as soon as possible to always take advantage of all free rewards!
How to progress further in POOH!?
To progress further on the map and in the experience in POOH! you will need to complete challenges and solve puzzles. Puzzles are spread out throughout the map, and you will need to solve these puzzles to unlock the mysteries of the monster and the world. Escape being killed by the monster, save all your progress by finishing these challenges, and avoid restarting the puzzle again.
What is POOH!?
POOH! is a puzzle horror game where a killer bear is hunting you. You will need to escape the asylum you are trapped in by solving puzzles and outrunning the bear. Avoid traps laid by other players and trust no one, as this experience may lead you to meet some untrustworthy players in the game. Can you finish all the puzzles and escape the asylum to reach the top of the leaderboards?
If you're looking for codes for other games, we have a ton of them in our Roblox Game Codes post! You can also get a bunch of free stuff via our Roblox Promo Codes page.