Ramp your way to the top of the leaderboard in Shopping Cart Simulator, a game where you need to upgrade your ride to perform the ultimate jump! Collect cash by launching yourself farther than ever before, and use that cash to upgrade your Shopping Cart and prove to your friends that you are the best cart pilot around.
Like many Roblox simulator games, the ultimate goal in Shopping Cart Simulator is to level up your character and gear to progress. Our list of codes below can help you along that path by providing you with cash to get you upgraded gear so you don't have to grind your way to the top. You know how you always seem to grab the cart with a broken wheel when you go to the store? With our codes, problems like that don't matter.
While you're using the codes listed below, don't forget to check out our codes lists for some of the other most popular simulator games on Roblox! We have the latest codes for games like Bee Swarm Simulator, Mining Simulator, and Soda Simulator X. Or, if you want codes for downhill games, check out our codes for Downhill Rush!
All Shopping Cart Simulator Codes List
Updated June 6, 2022

Added new codes
Shopping Cart Simulator Codes (Working)
Here's a look at all the working Shopping Cart Simulator codes.
35kHalt—Redeem for free rewards (New)
2Mill—Redeem for a Coins Boost (New)
25kFav—Redeem for 25k Coffee (New)
Trading—Redeem for free rewards
1Mill—Redeem for 1 Million Coins
5klikes—Redeem for 5k Coffee
20kHalt—Redeem for 20k Coins
1klikes—Redeem for a 15 minute 2x Coins Boost
Shopping Cart Simulator Codes (Expired)
These Shopping Cart Simulator codes no longer work.
How to Redeem Shopping Cart Simulator Codes
Redeeming codes for free rewards in Shopping Cart Simulator is easy.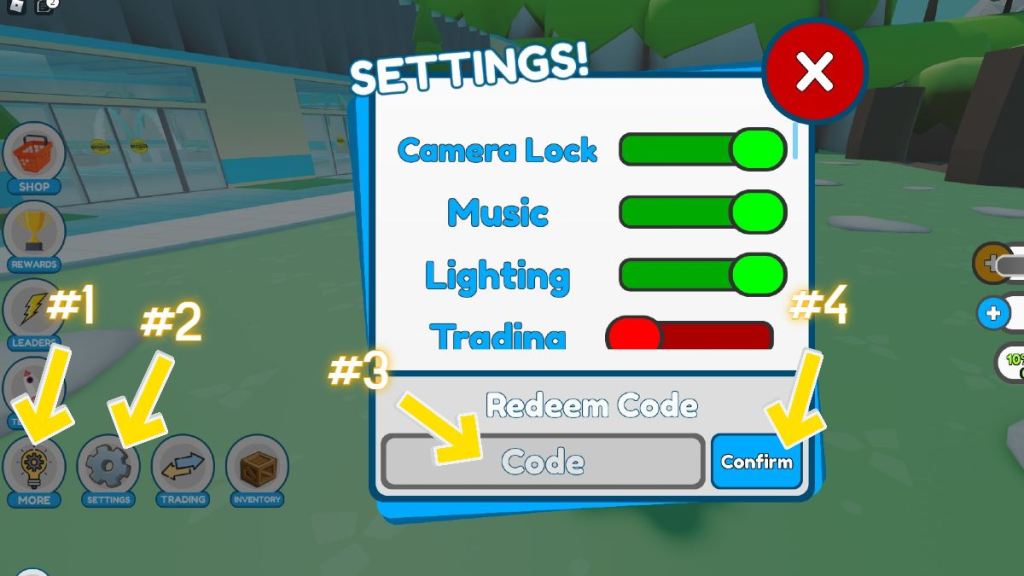 In the game, press the More button on the left side of the screen.
Press the Settings button.
In the text box, enter the code exactly as it appears in the list above.
Press the Confirm button to claim your reward!
How can I get more Shopping Cart Simulator codes?
The easiest way to get the newest codes for the game is to bookmark this page and check back for updates. We add the codes as soon as they're available, so you don't have to go hunting for them. However, the fastest way to get codes is to follow the social media platforms for Halt Studios, the developers of the game.
The official Twitter for Halt Studios usually Tweets about major updates to the game, and they include the codes if there are any. More dedicated fans can visit the Halt Studios Discord to stay up-to-date about any major changes, including new codes.
Why aren't my Shopping Cart Simulator codes working?
Most codes for Roblox games are case-sensitive, which means most issues with invalid codes are caused by not entering the code correctly. To avoid this problem, copy and paste the codes from our site into the text box in the game. If you're sure you entered the code correctly and it's still not working, leave a comment below so we can investigate to see if it's an expired code.
What is Shopping Cart Simulator?
Shopping Cart Simulator is a game where your one and only goal is to launch yourself farther than ever before. You do this by launching yourself off a ramp in a Shopping Cart to get coins, then using those coins to purchase gear and upgrades to launch your cart farther. Repeat this process until you finally launch yourself into a whole new dimension!
If you're looking for codes for other games, we have a ton of them in our Roblox Game Codes post! You can also get a bunch of free stuff via our Roblox Promo Codes page.