Just purchased an Oculus Quest 2 headset? Or are you a VR veteran looking for more recommendations? Whatever the case, we've got you covered. Whether you're looking for short experiences, competitive shooters, or chill rhythm games, these are some of the best games for Oculus Quest 2.
Best Games for Oculus Quest 2
Check out our list of the best games available on the Oculus Quest 2.
Beat Saber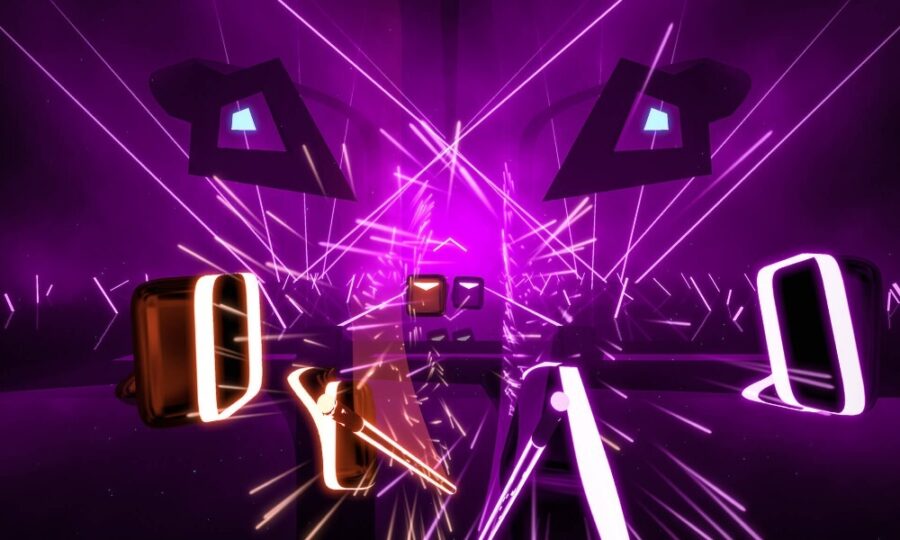 Often the first game purchased on Oculus Quest 2—and for good reason—Beat Saber is one of the best VR games out there. Players slice colorful blocks in time with a song using the Oculus Touch Controllers. There is a great campaign mode that eases you into the flow of the game's mechanics. And if that's not enough, you can improve your skills competing against opponents online. Beat Saber is also one of the best VR games to build a new headset owner's tolerance against motion sickness.
The Climb + The Climb 2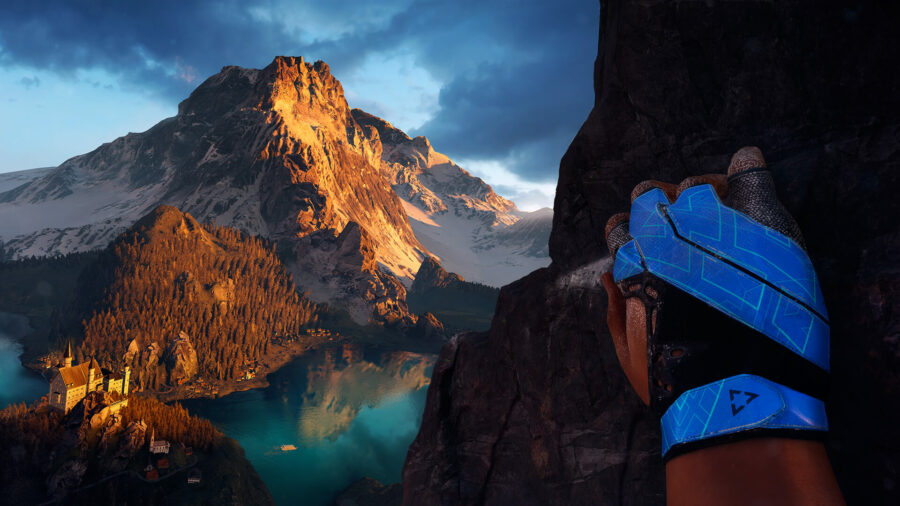 Both exhilerating and rewarding, The Climb uses your upper-body to simulate lifelike rock climbing. But beyond climbing canyons, there are multiple environments like cityscapes and urban jungles for more amazing views. This game is challenging, though, and most players will be surprised at how much you must be aware of the higher you climb. We suggest looking up at all times.
The Climb series is an exclusive game for Oculus Quest 2 and Oculus headsets.
Hyper Dash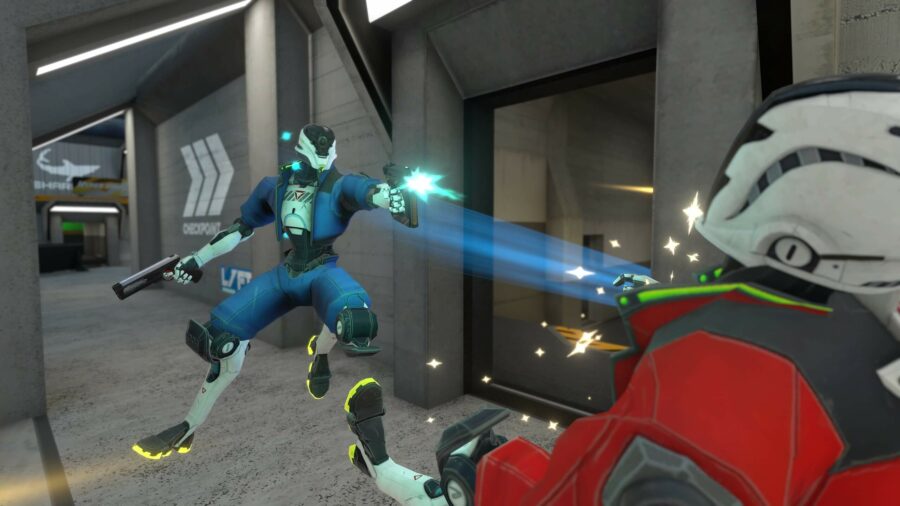 This one's for the Valorant and Call of Duty fans. Hyper Dash is a fast-paced arena shooter where two teams compete against each other during various game modes. Movement is where Hyper Dash really shines, making use of rapid dashes, grinding rails, and teleportation. You'll need fast reaction times to be worthy in this arena.
Game Modes include: Payload, Domination, Control Point, and Deathmatch. All of these modes can be remixed Mutators, which add extra components to the match.
Related: Best VR Sports Games
Lone Echo + Echo Arena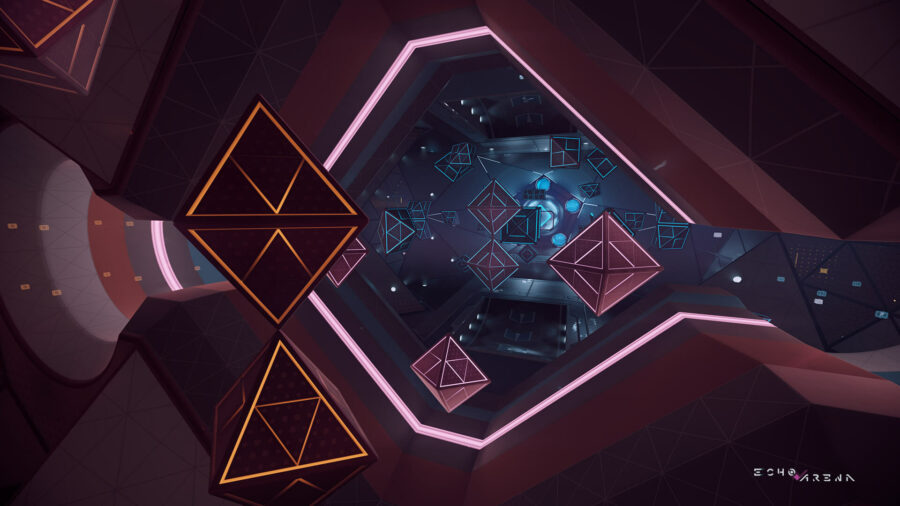 Lone Echo is a story-based game, part-adventure and part-puzzle solver. You play as Jack, an ECHO ONE service android, who must aid Captain Olivia Rhodes solve a threatening mystery set in space. What most shines about this game is the zero gravity mechanics, allowing the player to float through environments and solve puzzles in unique scenarios surrounding this mechanic.
But if the zero gravity feature wasn't impressive enough, developer Ready at Dawn created a spinoff multiplayer game called Echo Arena. Designed around the zero-g movement, two teams play VR frisbee and compete to score more points. Better yet, this game built a following large enough to have established an esport around Echo Arena.
The sequel to Lone Echo was announced at the Everything Announced in the Oculus Gaming Showcase. Lone Echo is an exclusive game to Oculus Quest 2 and Oculus headsets.
Onward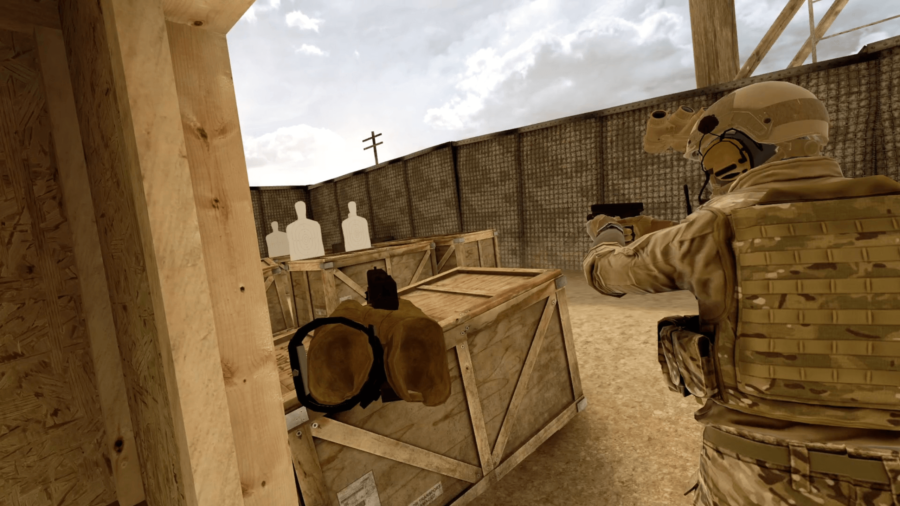 More akin to Rainbow Six: Siege than CoD, Onward is a military sim shooter designed for VR. This shooter does away with crosshairs and instead relies on steady aim and coordination with your team, the latter being crucial. Onward is combat survival first and foremost, so if you're playing online or with friends, the most success results in your team strategies.
Orbus VR: Reborn
Who knew that Oculus Quest 2 games would already enter the MMORPG space? Orbus VR: Reborn casts players into an open world to immerse themselves in fantasy like never before. Whether you choose to spend hundreds of hours on quests, raids, or raising dragon pets, Orbus encourages you to exist in the world to your own preference. All the more comforting is the kind community that exists online for this game.
Character Classes include: Bard, Paladin, Shaman, Scoundrel.
Related: Best VR Fitness Games
Population: One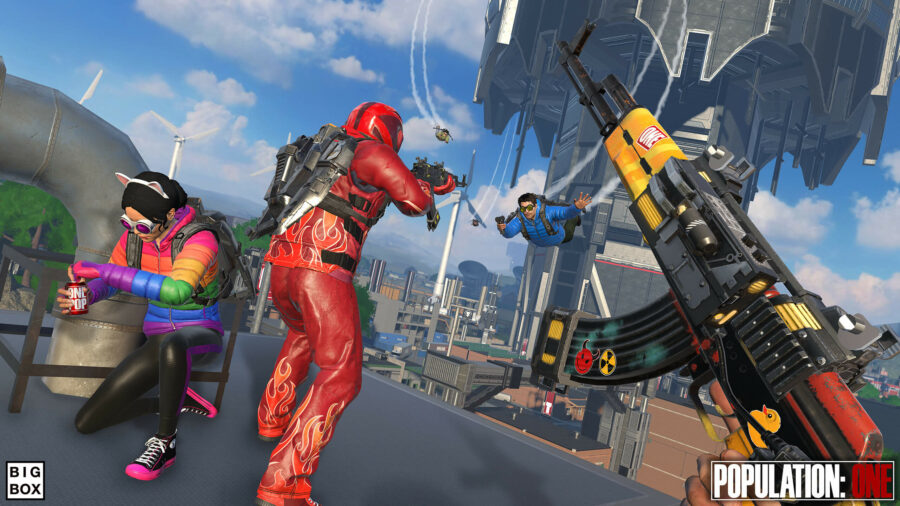 Of course the battle royale genre would invade Oculus Quest 2 games, and why not? The genre is ultra popular and for good reason. In this respect, Population: One holds no punches. It's a full BR game that allows you to squad up with friends, drop into an arena, and shoot your way to victory.
But it wouldn't be as innovative without the VR twist: Climbing. This mechanic allows you to use your upper body to climb obstacles and towers. It's equal parts exhausting and necessary, as the high ground is a necessary strategy for victory. Don't be surprised if you find yourself winded after a match.
Star Wars: Vader Immortal Series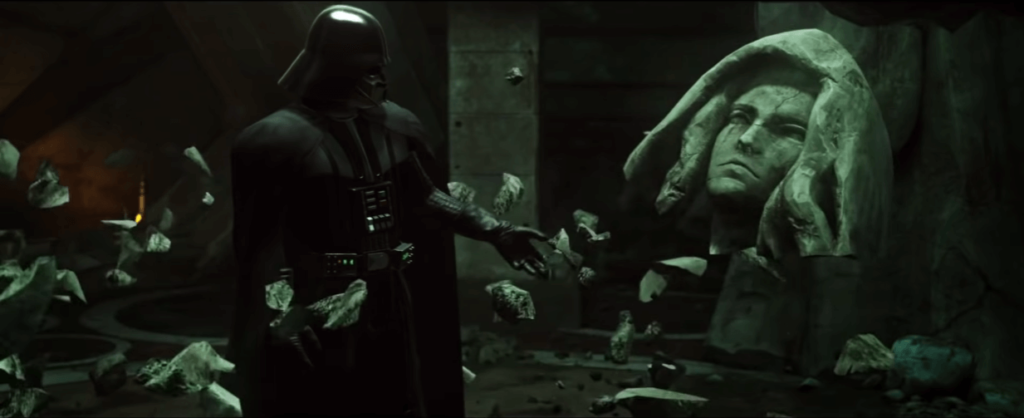 At this point in the Oculus Quest 2 lifecycle, short games are more than welcome. Mostly due to the fatigue and motion sickness that often results from wearing your headset for too long. The Star Wars: Vader Immortal series is a trilogy of engaging short experiences. Each chapter averages around 45-to-60 minutes, but it's a thrilling hour at that. This is one of the most immersive Star Wars experiences, one that combines VR gameplay with exceptional storytelling.
The Walking Dead: Saints and Sinners
At first glance, this might appear like a horde mode game for Oculus Quest 2. But that is so far from the truth. The Walking Dead: Saints and Sinners boasts a 15 hour campaign that is designed around the choices of you, the player. Of course, you should expect to mow down hordes through whatever means necessary.
But in classic The Walking Dead fashion, the living are often more to fear. Along the way, you'll meet characters with engaging and sympathetic backstories. You'll also meet some monsters. Above all else, be prepared to decide for yourself: are you a saint? Or are you a sinner?
If you're interested in more VR Top Ten's, check out our list of Best VR Games (2021) and our Best VR Horror Games on Pro Game Guides.