Festivals are some of the most fun events in Coral Island because you not only can compete in a lot of exciting minigames, but you can win some great prizes. Plus, it's the perfect time to catch up with all the townees in one place.
Festivals take place every season and you won't want to miss out on them. So here's a list of all of them below, including their start dates, locations, and what events will take place below.
All Festivals and Events in Coral Island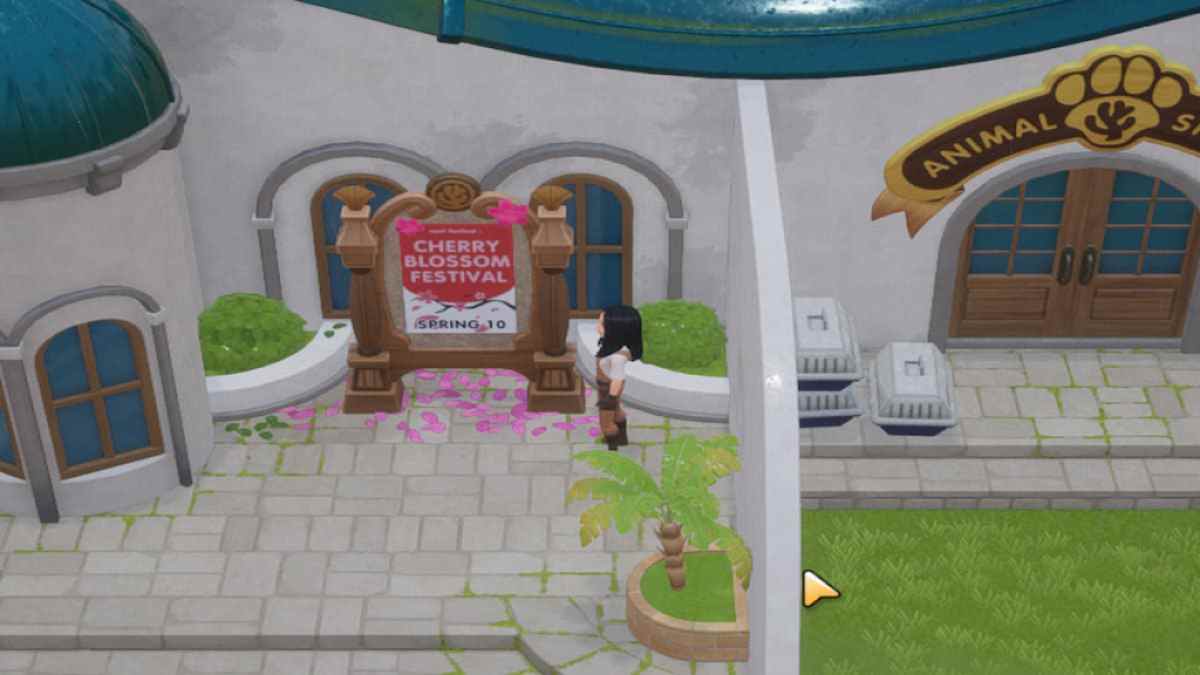 The best way to keep track of when all the festivals are happening is to purchase a Calendar from the Carpenter and place it in your house. However, even if you don't have one, you should receive reminders about the festivals in the mail or a prompt the day of. Here's a look at all the festivals you can attend.
Cherry Blossom Potluck Festival
The Cherry Blossom Potluck is an event where the player can contribute one ingredient toward the communal potluck, which is to be taste-tested by the town Judge. Then, speaking to Connor, the event will officially begin and players can compete in a Sack Race mini-game or purchase special Cherry Blossom decor.
Date: Spring 10
Time: 9:00-14:00
Location: Lake
Tree Planting Festival
The Tree Planting Festival is the second spring festival that takes place and works a little bit differently than your usual festival. When the player arrives at the meeting place, they will travel with the NPCs of the town to Purwo Woods. Here, they will participate in clearing debris, plowing the ground, and planting saplings. They can also purchase some planting goods, like fertilizer, seeds, and candied seed treats, from the small event stand.
Date: Spring 21
Time: 8:00-14:00
Location: Ranch/Forest
Animal Festival
The Animal Festival is probably one of the most exciting festivals, especially with new adoptable pets, because there are many activities to participate in. Players can compete in various animal races, including a Pet Race with their adopted pets, a Cow Race, a Chicken Staring contest, and a Rodeo minigame. You can win prizes like a Grilled Platter or Corn on the Cob for placing the top three winners. You will also be able to purchase some fun animal-shaped bushes and a Chicken Suit in the event shop.
Date: Summer 12
Time: 9:00-14:00
Location: Starlet Town
Beach Cleanup Day
Unfortunately, with the Beach Clean Up event, you will not actually participate in cleaning up the beach since it is seen being down only in a cutscene, but there are other great activities you can complete at this summer festival. You can compete in a Tug of War game, which can be won based on your maximum stamina. Winning the minigame will reward you with some coins and rope. You can also compete in a Swimming contest, in which you can earn some coins as well. You can also purchase some rare materials at this festival, like kelps, scraps, batteries, and some special collectibles as well.
Date: Summer 27
Time: 9:00-14:00
Location: Beach
Harvest Festival
Harvest Festivals are always my favorite festivals because they take place during one of the best seasons and are always so perfectly festive. In Coral Island, you can participate in all the best Harvest activities, including Smashing Pumpkins and Apple Bobbing minigames, both with winnable prizes and a Harvest Display Contest. You will compete to see how well your crops compare to the other townees and can win some of the best event prizes, even an auto-harvest ability for the best prize.
Date: Fall 15
Time: 19:00
Location: Alun-Alun Square
Spooky Festival
The Spooky Festival, or Halloween Festival, is the perfect time to join your town friends in spooktacular activities, like a scavenger hunt for all the hidden purple eyeballs. If the player manages to find all of them, they can win a prize. And, of course, keep an eye out for the event shop where you purchase special decor items fitting for the season.
Date: Fall 28
Time: 19:00-22:00
Location: Starlet Town
Winter Festival
It's the most wonderful time of the year, and it's time to celebrate the winter, holiday season! Before the 1.0 update, the Winter Festival did not even exist, but now players can join in on the fun, with a potential gift-giving minigame or more seasonal activities, and most likely an abundance of Christmas-themed decor in the event shop. Were you naughty or nice?
Date: Winter 21
Time: TBA
Location: TBA
New Year's Eve Festival
The New Year's Eve Feast is the perfect event to ring in the new year, and you can have fun with plenty of side activities like a Don't Drop the Balloon minigame and by spinning the Lucky Wheel to see what random prize you can collect. Plus, it wouldn't be New Year's without fireworks, and you can enjoy those as well.
Date: Winter 28
Time: 19:00
Location: Hillside Brewery and Vineyard
You won't want to miss out on the festivities. You can earn some great rewards, even if you don't win every minigame. Plus, it's the perfect setting to make some friends and blossom those relationships with the characters around you.
Looking for more Pro Game Guides Coral Island content? Check out our guides on All romanceable characters in Coral Island or How to save your game in Coral Island!