Elden Ring contains several weapons that can make your build truly powerful. The Death's Poker is a unique weapon that does physical and magic damage. This greatsword also causes frostbite buildup and has a unique Ash of War: Ghostflame Ignition. It is best used with intelligence builds. Here is where to find the Death's Poker and a build to use it.
Elden Ring Death's Poker Location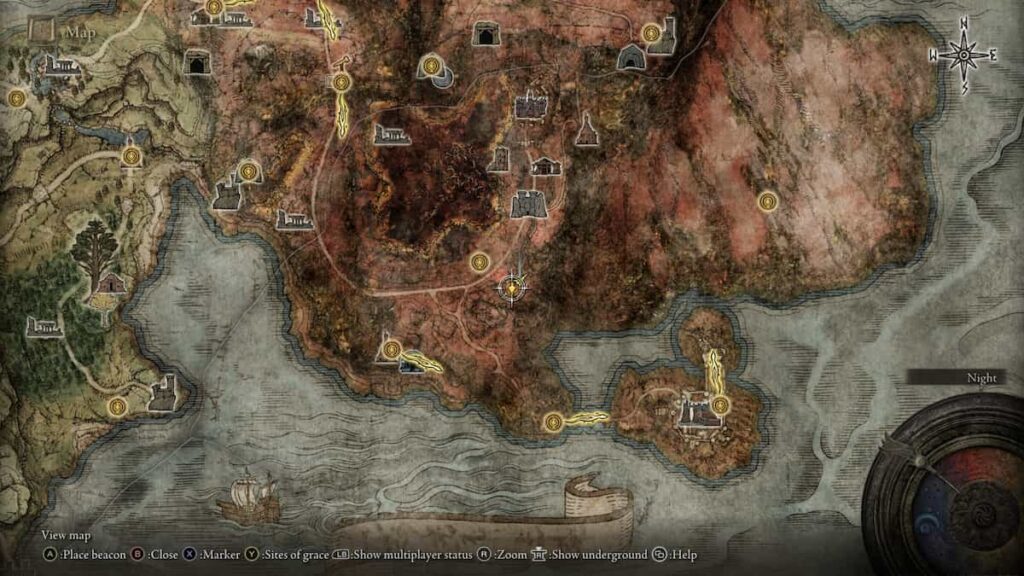 Death's Poker is found in southern Caelid by defeating a Death Rite Bird. Start from the Southern Aeonia Swamp Bank Site of Grace. Before you leave, pass the time to night. The Death Rite Bird only spawns at night. Leave the grace site and travel southeast to the location in the image above. The Death Rite Bird will be waiting for you.
Elden Ring Death's Poker Best Build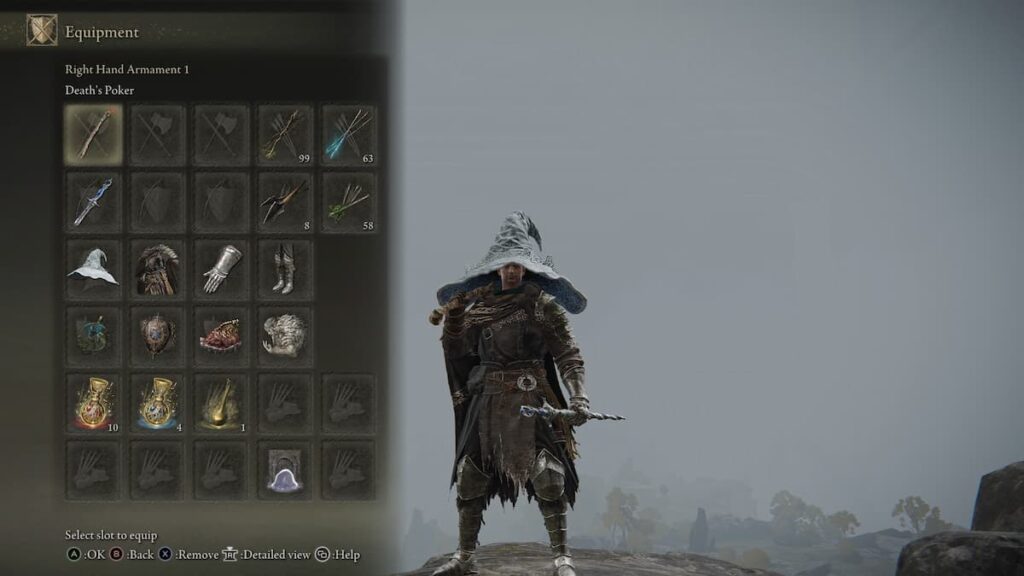 The Death's Poker scales with intelligence and causes frostbite buildup. It is best used in a frost mage build. It combines the weapon with frost sorceries such as Adula's Moonblade, Zamor Ice Storm, and Glinstone Iceberg. This build also uses the Snow Witch Hat, which increases your cold sorcery damage. Shard of Alexander will buff the damage of Ghostflame Ignition, while Carian Filigree Crest reduces the cost.
Primary Stat: Intelligence
Secondary Stat: Mind, Vigor, and Endurance.
Weapons: Carian Regal Scepter, Death's Poker.
Shield: No Shield.
Armor: Snow Witch Hat, Any that allows you to med roll.
Talisman: Carian Filigree Crest, Magic Scorpion Charm, Godfrey Icon, Shard of Alexander.
Skills: Ghostflame Ignition.
Spells: Adula's Moonblade, Zamor Ice Storm, Glinstone Iceberg, Loretta's Greatbow, Greatblade Phalanx.
For more on Elden Ring guides, check out Best Staffs in Elden Ring and What are the best starting classes in Elden Ring? here on Pro Game Guides.