Despite being a Fire Emblem game first and foremost, Fire Emblem Warriors: Three Hopes is more of a capture-the-enemy's-base game than anything. This means that aside from the usual Fire Emblem tactics, you're going to need to adopt very particular strategies to your plans: Attacking, Seizing, Guarding, and Defending. In this guide, we'll recommend some of the best units for Attacking.
What do Attackers do in Fire Emblem Warriors: Three Hopes?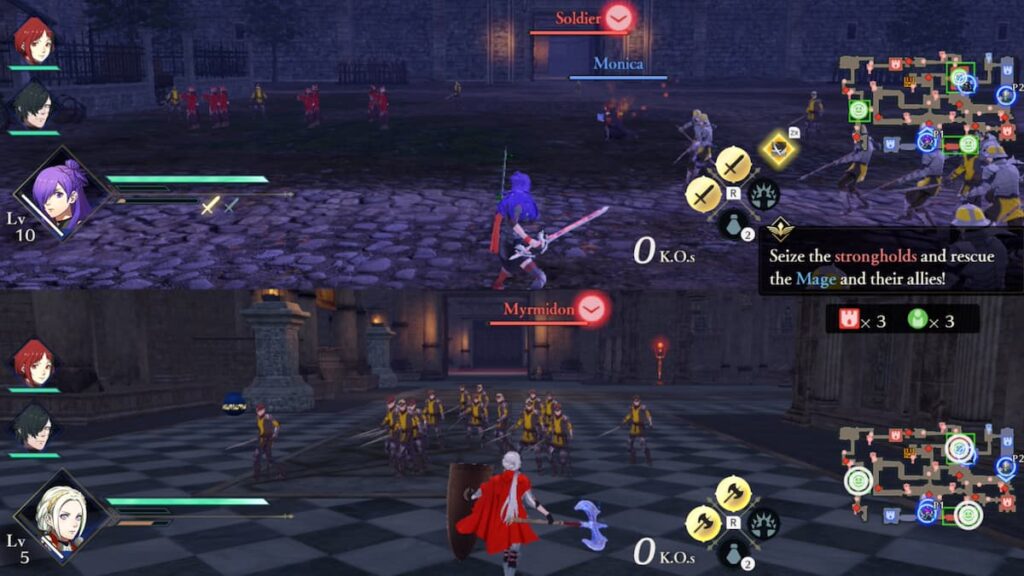 As its name implies, Attackers are primarily in charge of sweeping enemy units by the hoard. These units are best placed on your main roster (or the list of characters you can control) since they can do some serious damage when not controlled by an AI. These are units with relatively high Attack or Magic base stat, or someone with an impressive AoE on their preferred class route.
However, they typically have low defenses, so they need to be guarded by other units if you're going to leave them alone. Attackers can sometimes be used to seize enemy bases only if you're in control of them. Make them recuperate HP when their health is below 50%.
Most Attackers are swordsmen, mages, brawlers, and archers.
Related: All Stats in Fire Emblem Warriors: Three Hopes and what they mean
Best units for Attacking in Black Eagles
Shez
Hubert
Caspar
Bernadetta
Best units for Attacking in Blue Lions
Best units for Attacking in Golden Deers
Shez
Raphael
Lysithea
Ignatz
After chapter four, the members of the Ashen Wolves will slowly be available for recruitment. Constance, Balthus, and Hapi also make decent Attackers. Byleth can fulfill this role as well.
However, also take note that you are free to build any character into an Attacker. Just get them into a class that wields a sword, tome, or bow.
For more help with Fire Emblem Warriors: Three Hopes, take a look at some of our other posts here at Pro Game Guides.