Fortnite is one of the best battle royale games for the whole family, as they regularly welcome fresh content, including new maps, skins, mechanics, and weapons. The Shockwave Hammer, in particular, is a mighty weapon to utilize in your match, allowing for heavy-hitting swings and shockwave abilities that can send your competition flying. However, it might take a little bit of practice to get these techniques down, so here are the controls and some tips on how to use them to your advantage.
How to Bounce with the Shockwave Hammer in Fortnite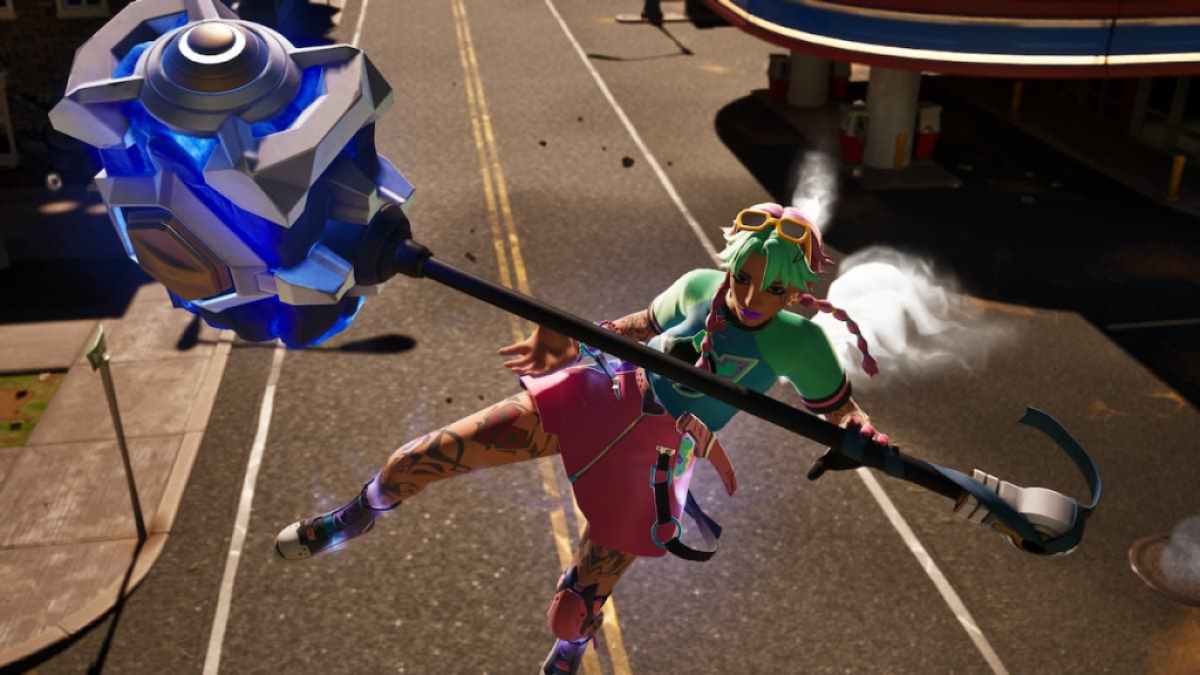 The Shockwave Hammer is a melee weapon that can swing, ground smash, and allow players to bounce up into the air while sending out a shockwave that will also knock opponents away. Landing hits on players with the Hammer can deal significant damage. However, the Hammer tends to be a little slow compared to some fast-firing guns, so you'll want to use the Bounce to your advantage and hit your enemies when they least expect it.
The Bounce allows you to ascend into the air and deliver ground slams, which not only is excellent for damaging opponents, but can knock them away from you and buy you more time and space. One tap Bounce is a quick attack, while holding Bounce can send you a further distance and charge up more for a slam. The Hammer can break through obstacles and surfaces in its way while delivering a ground slam, meaning even if an opponent is building or hiding within a building, they won't be safe for long. In some cases, you might also find the Bounce useful for a quick getaway, allowing you to jump away from risky situations.
The controls for the Shockwave Hammer will differ depending on which platform you are playing on. Here are the lists for each platform:
Shockwave Hammer controls on Xbox & PlayStation
Right-Trigger: Slam
Left-Trigger (Hold): Bounce
Left-Trigger (Tap): Bounce Once
Shockwave Hammer controls on PC
M1: Slam
M2 (Hold): Bounce
M2 (Tap): Bounce Once
There are plenty more tips and tricks for Fortnite Chapter 4 right here on Pro Game Guides. Check out our guides on All vaulted and unvaulted weapons in Fortnite Chapter 4 Season 1 or All Mythic and Exotic weapons in Fortnite Chapter 4 Season 1 – Info and locations!