Hero's Hour features many different factions to choose from. On the surface, some may appear the same or be confusing to understand, so it can be hard to know which are the best factions to choose.
The best faction in Hero's Hour is the Arcane faction. They are followed by the Decay, Enclave, and Pyre factions. Here are our recommendations for the best factions in Hero's Hour.
Related: Can your hero die in Hero's Hour?
Arcane Faction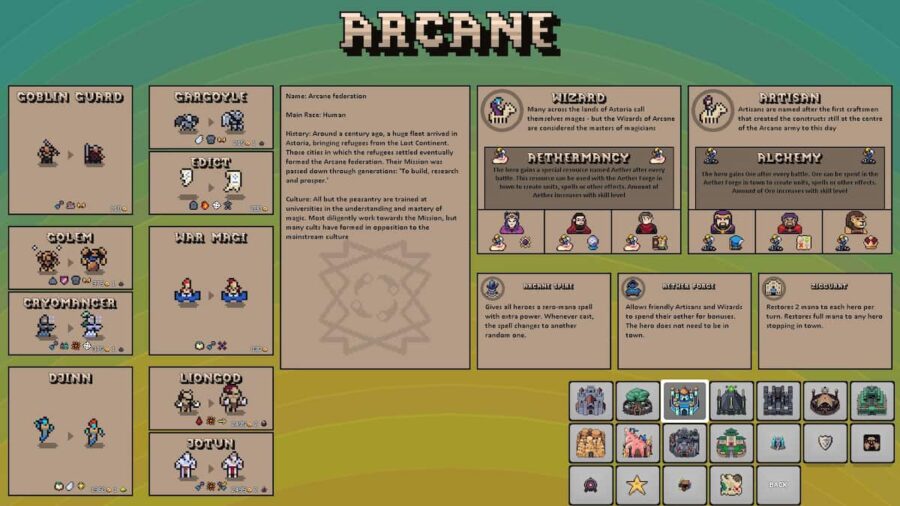 Arcane is the best faction in Hero's Hour due to its utility and strong units. This faction revolves around spellcasting and mages and leans heavily into this. The Arcane faction buildings, the Ziggurat, and Aether Forge, are also huge boons
The Ziggurat recovers two mana points for all of your heroes each day and fully recovers the mana when they visit the town. The Aether Forge allows your heroes to spend aether, a resource they gain while battling. This resource can be spent to unlock powerful bonuses that can easily turn the tides of battle.
When it comes to units, Arcane has numerous powerful and useful troops, particularly the first-tier unit. With the right combination of spells and army, Arcane heroes can easily take out other armies, sometimes without even losing any of their own.
Decay Faction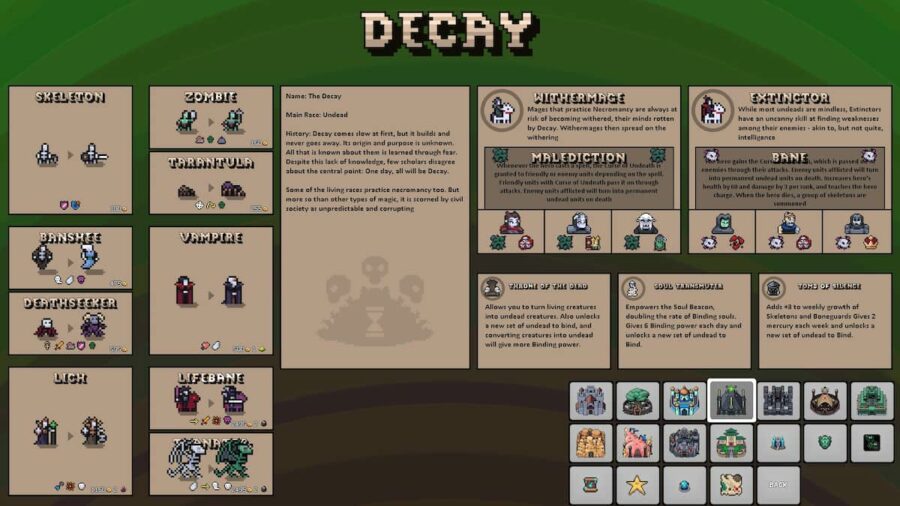 The Decay faction is a good second choice to the Arcane faction. This faction revolves around necromancy and the undead, and their power lies in summoning units. A majority of this faction's skills, structure, and units focus on creating more units.
Since this faction relies on summoning, many of its standard units are a bit squishy, but they make up for this in swarming and sheer numbers. Unfortunately for Decay, Arcane is simply better in summoning due to aether.
Enclave Faction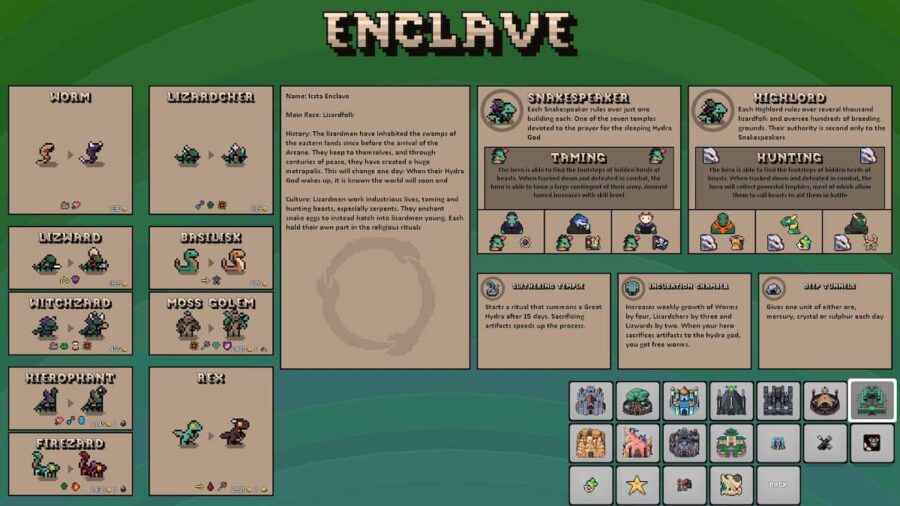 The Enclave faction is another good second choice to the Arcane faction. This faction is based on swamps and reptiles, so their units and theme match this. This faction has a mix of powerful units with fantastic effects and strong hero abilities.
Most of the Enclave faction's units have a good effect, such as venom, leech life, and others. These effects further weaken and kill the enemy. In addition, their hero ability, taming, allows them to recruit wild units and add them to their army.
Pyre Faction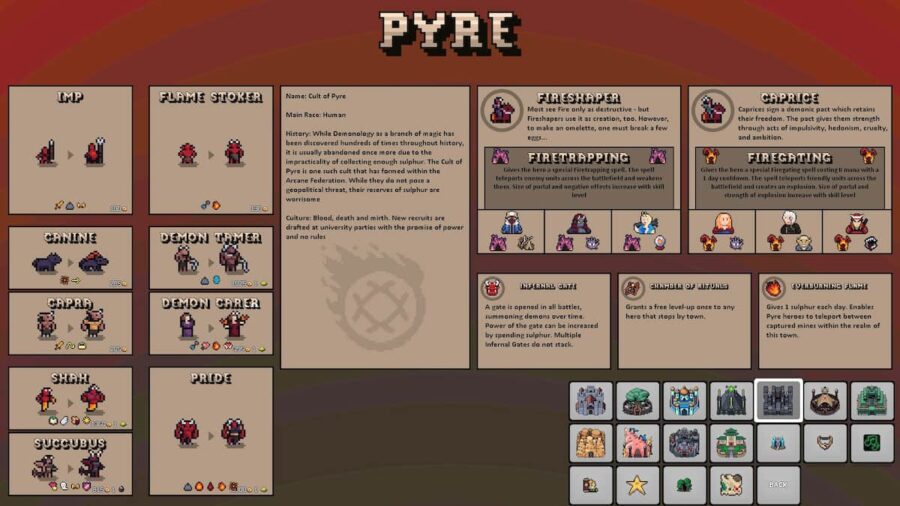 The Pyre faction is also a good second choice to the Arcane faction. This faction is based on demons and Hellfire. Its primary strength lies in the power and utility of its units. Nearly all of them are powerful or have incredibly useful effects.
The Pyre also has strong hero abilities and faction structures, namely the Infernal Gate. This faction excels at disrupting the enemies' units and destroying them with their typically stronger ones.
For more information on gaming, check out Is there multiplayer in Hero's Hour? and Can I play my Custom Daemon Prince in Multiplayer in Total War: Warhammer 3? on Pro Game Guides.