Escape rooms have taken the gaming world by storm over the past decade, with physical games popping up in all the major cities as well as them becoming a staple of team-building exercises and classroom activities. And the games industry has been quick to catch on, with a great choice of escape rooms now available for both PC and mobile. Below you'll find the 25 best free virtual escape room games across styles and platforms.
Free online escape room games
Due to the length of the list, we've grouped them into sections. But we advise you to look through them all, as some could count under several categories (some are cross-platform, for example, or require exactly two players). A few are also introductions or demos to larger paid escape rooms. But they're ones we feel offer enough to be worth downloading just for the demo, and the full games are relatively cheap. If we've missed your favorite free online escape room, or a title has since gone offline, let us know in the comments below.
Best Free Browser-Based Online Escape Rooms
Trace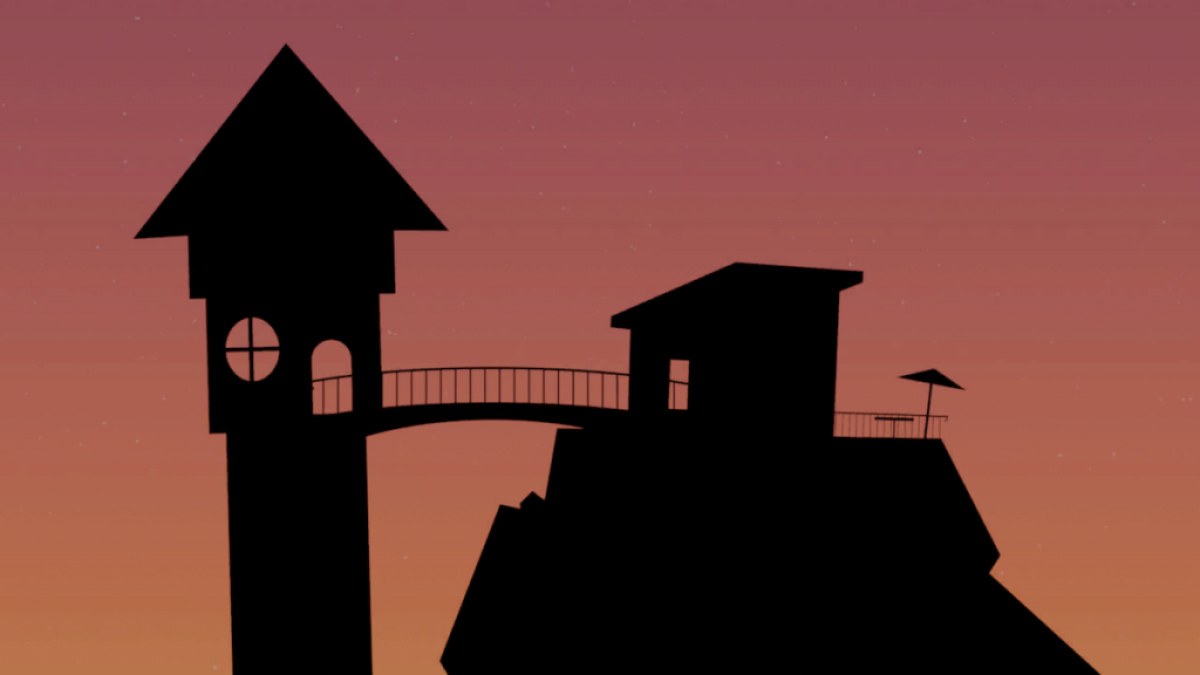 While a bit more than a single escape room, Trace sees you trying to escape from a tower on a strange planet. There are multiple rooms that join together to make one puzzle-solving mystery. There are some really clever moving parts in this complex mystery. Trace is completely free to play via the Crazy Games website.
Romeo and Juliet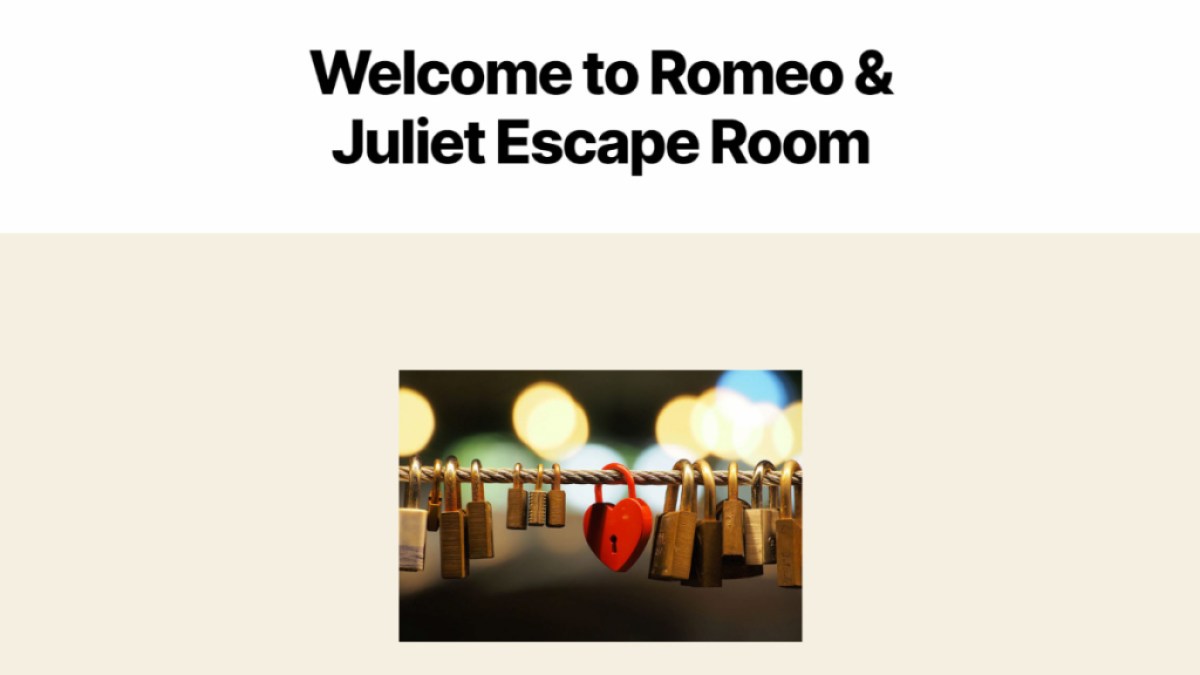 This small, independent escape room experience takes no more than an hour to get through and incorporates a series of varied visual puzzles to work through, from maths conundrums to audio and visual brain teasers. Themed on trying to prove your worth to Juliet's parents, Romeo and Juliet is quite linear but the puzzles are challenging and there are built-in audio clues if you get stuck.
Riddle School series
There are currently seven games in the Riddle series of escape room-style games, all of which reside on the Crazy Games website. The first few saw you trying to escape from school, but the later games expand into alien abduction and more. But a daft sense of fun and some really tricky point-and-click puzzling keeps players coming back for more.
The Hogwarts Escape
A nicely put-together independent text-based browser escape room inspired by the Harry Potter universe. There's a well-written story to go with the often-tricky puzzles, and there are more than 20 of them to fight your way through. Luckily there is also a hint system for when things get tough, but there are no ads or charges involved.
The Crimson Room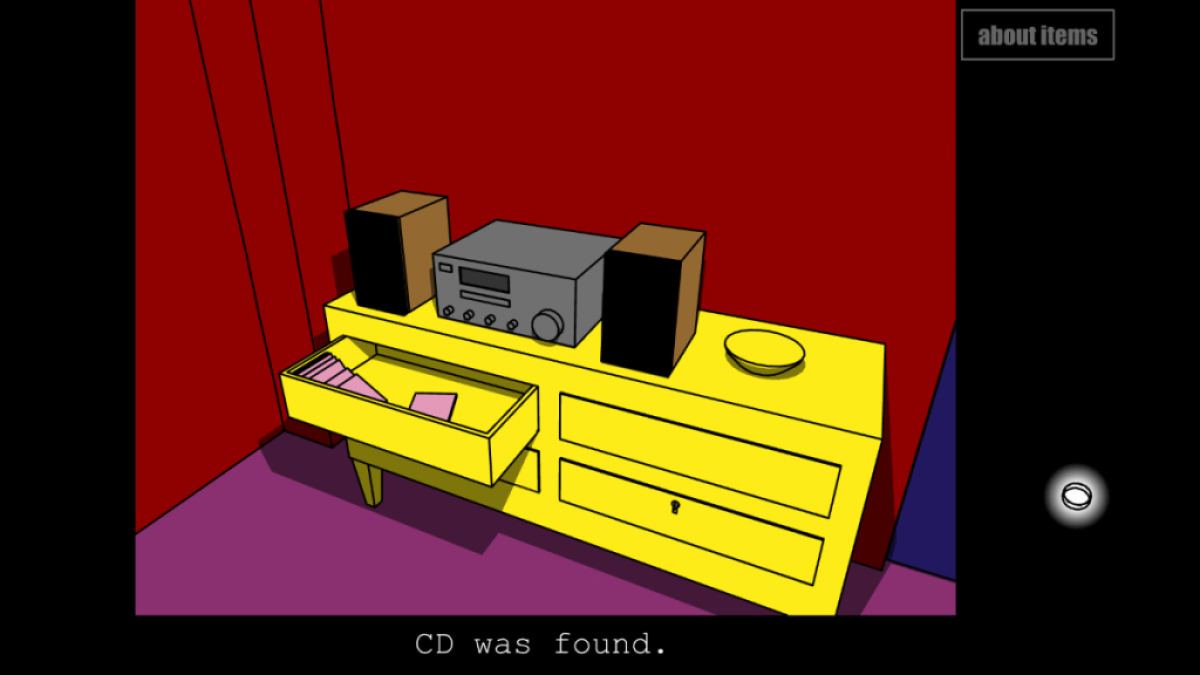 The final of our Crazy Games entries is the popular escape room The Crimson Room, one of the first free browser-based escape rooms and still one of the best. There's very little hand-holding in this tricky point-and-click puzzler, but that only makes it more rewarding when you work things out. Stark graphics and a quirky language style all add to its charm.
Mr-X
Created by UK escape room team Escape Rooms Durham, Mr-X is a free online treasure hunt created to promote their range of online and real-life paid escape room experiences. The hunt includes using online tools from Google to YouTube and even Streetview on Google Maps, while there are hints available if you get stuck. It should take you one to hours to complete, preferably in a team.
The Palace of Destiny
Palace Sphere makes a series of virtual escape rooms suitable for both a group of friends or a team-building exercise. Its paid products are at set times and involve video conferencing with its staff for a full experience. But you can get a strong feel for what to expect via the free experience The Palace of Destiny, a free browser-based multi-room puzzle and mystery game.
Alone Together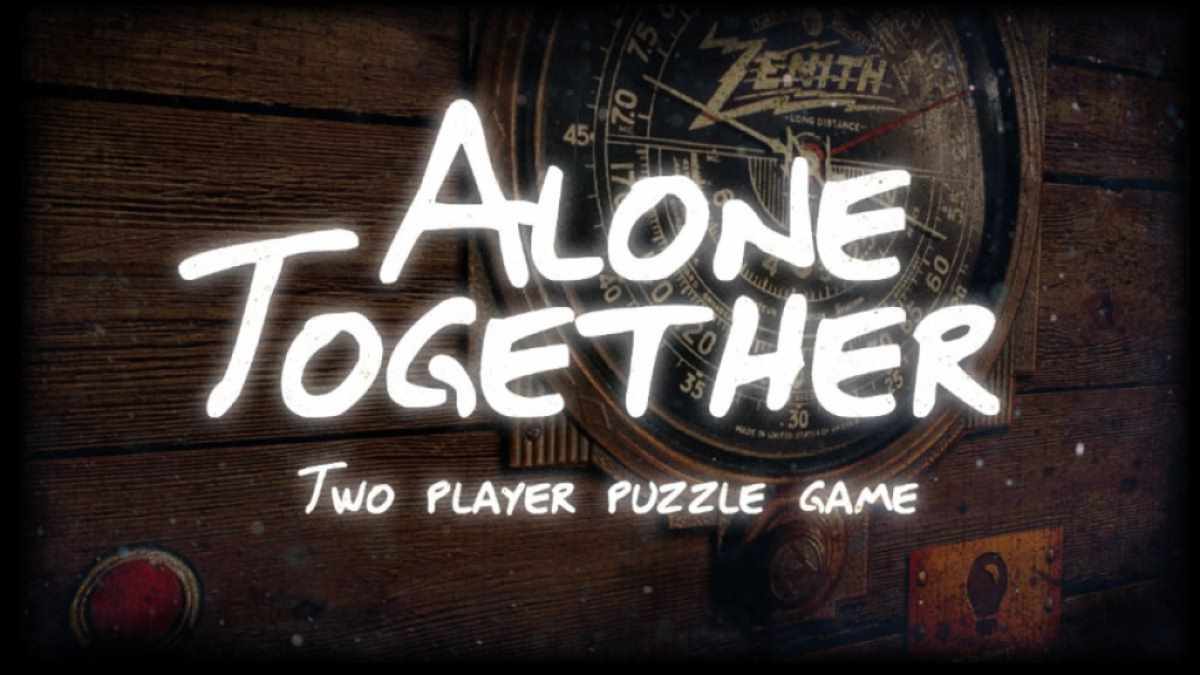 Created by the Enchambered team that runs a real-life escape room in Sacramento, Alone Together is a two-player browser-based online escape room experience that shows off what they can do. You and a friend log in as either player one or two, then communicate via phone to complete the puzzles as you can each see a different part of the story.
Escape: The Midnight Express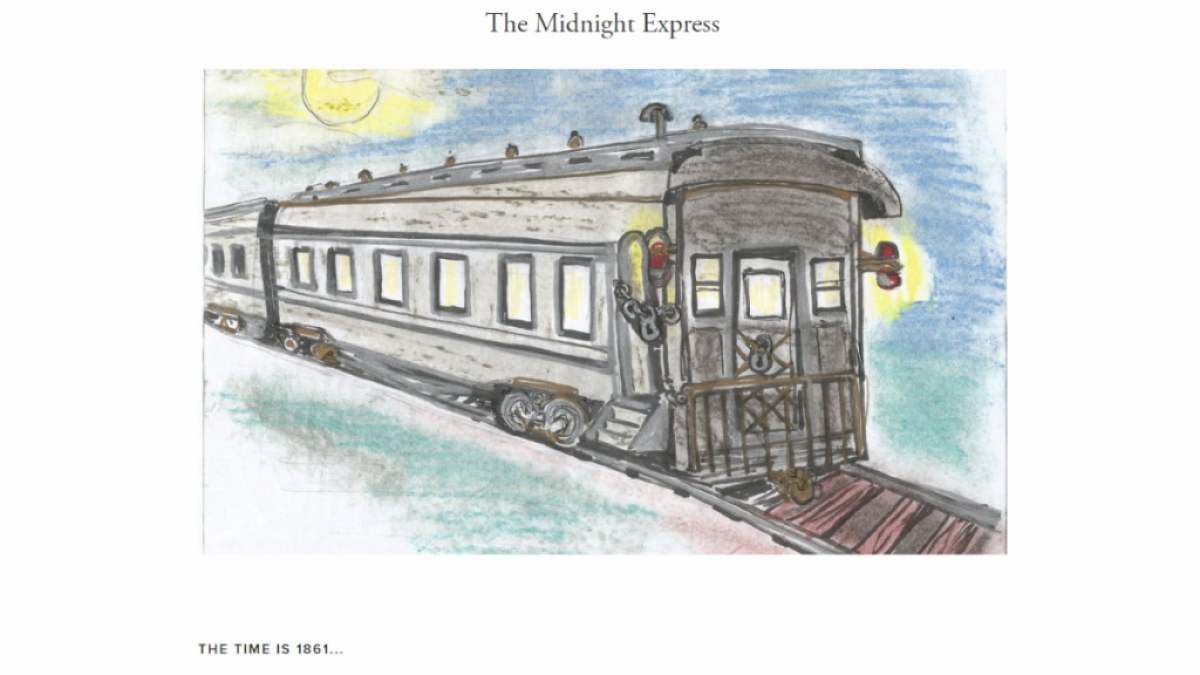 Escape the Crate is a business that delivers a full escape room in a box to your home, which contains a complete experience you can play with friends or family. But to showcase what to expect they have three free online escape rooms, including Escape: Midnight Express. They're all relatively short experiences, but they're a challenging and fun way to pass the time.
Best Free Escape Rooms on both Steam and Mobile
Samsara Room
Samsara Room is an atmospheric point-and-click puzzle game from Rusty Lake, which also makes the Cube Escape series (see below). It's a gorgeous experience that really tests your logic, and eyesight, as you attempt to free yourself from the room. But while it can be frustrating, the whole game has a wonderfully calming feel and atmosphere.
Cube Escape: Paradox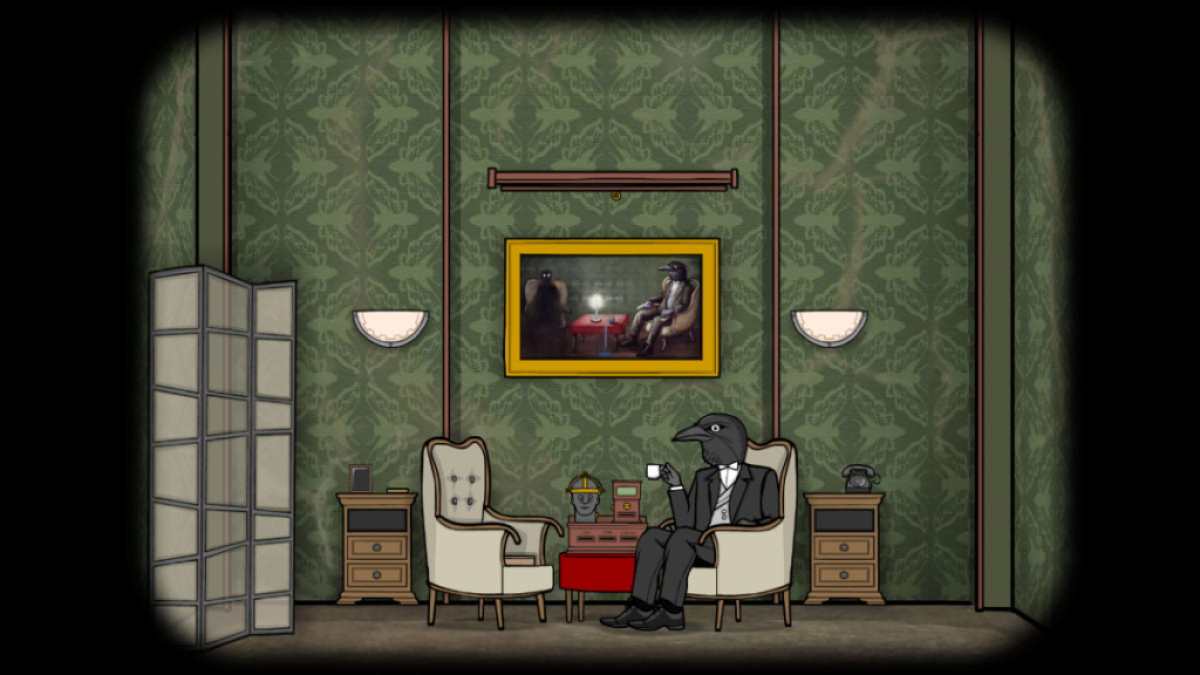 Developers Rusty Lake has made 10 of these Cube Escape games, variously available on both PC via Steam and on mobile. Some of them are paid for, while others including Cube Escape: Paradox are free to play. These surreal point-and-click puzzlers are each accompanied by a short film, while extra chapters (often paid DPC) are regularly added to the collection.
Adventure Escape Mysteries series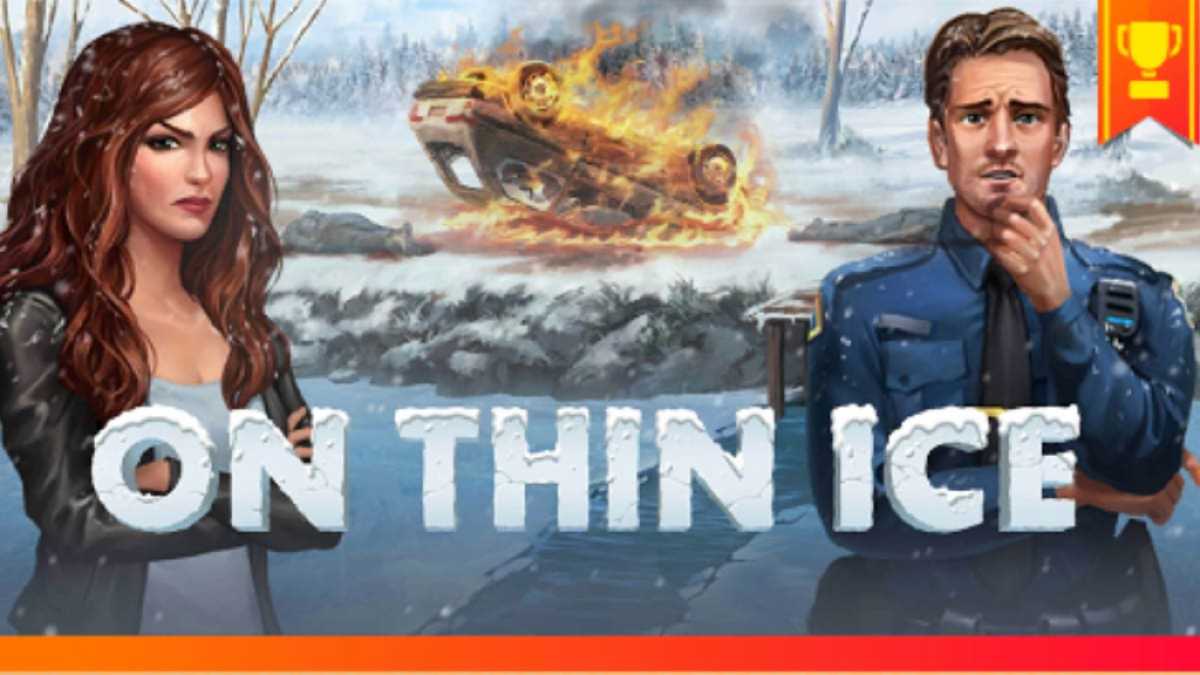 While not always technically an escape room, it's surprising how many times you'll find yourself stuck in rooms while playing Adventure Escape Mysteries. These story-driven puzzlers take you from one location to the next solving mysteries, finding hidden objects, and solving a wide variety of puzzles. The game is completely free, but you'll get one chapter key every few real-time hours on mobile.
Best Free Escape Rooms Games only on Steam
Escape Memoirs: Mini Stories
If you're looking for a cooperative puzzle game across a series of challenging virtual rooms, Escape Memoirs: Mini-Stories is well worth discovering. This series of games from O Deer Soft tend to be inexpensive, but Jail Breakout can play for free. Don't think that because it is a free installment it won't be a challenge, as this is every bit as tough as the paid escape rooms.
Escape Room - Der kranke Kollege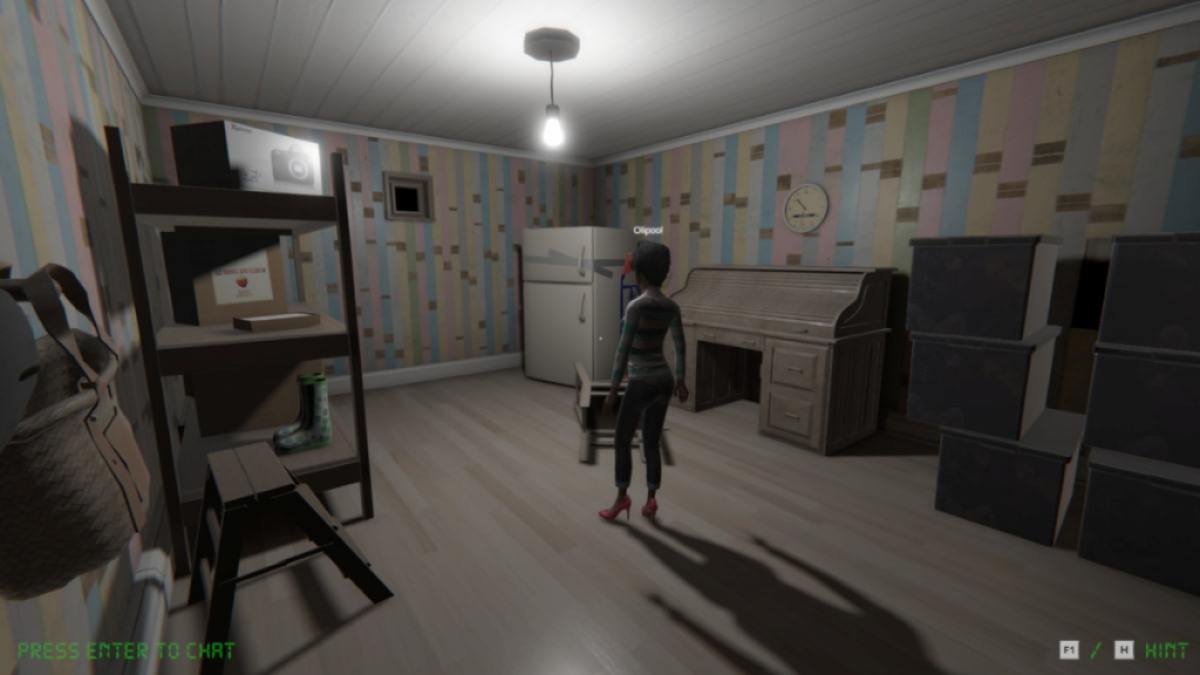 Simulating a real-world escape room, Der Kranke College sees you trying to escape a series of rooms in a college. The whole game should take around two hours to complete but is packed full of tricky puzzles as you walk around a series of smooth 3D environments. It also has a great storyline, more of which is revealed as you play your way through each room.
Escape Simulator (full demo room)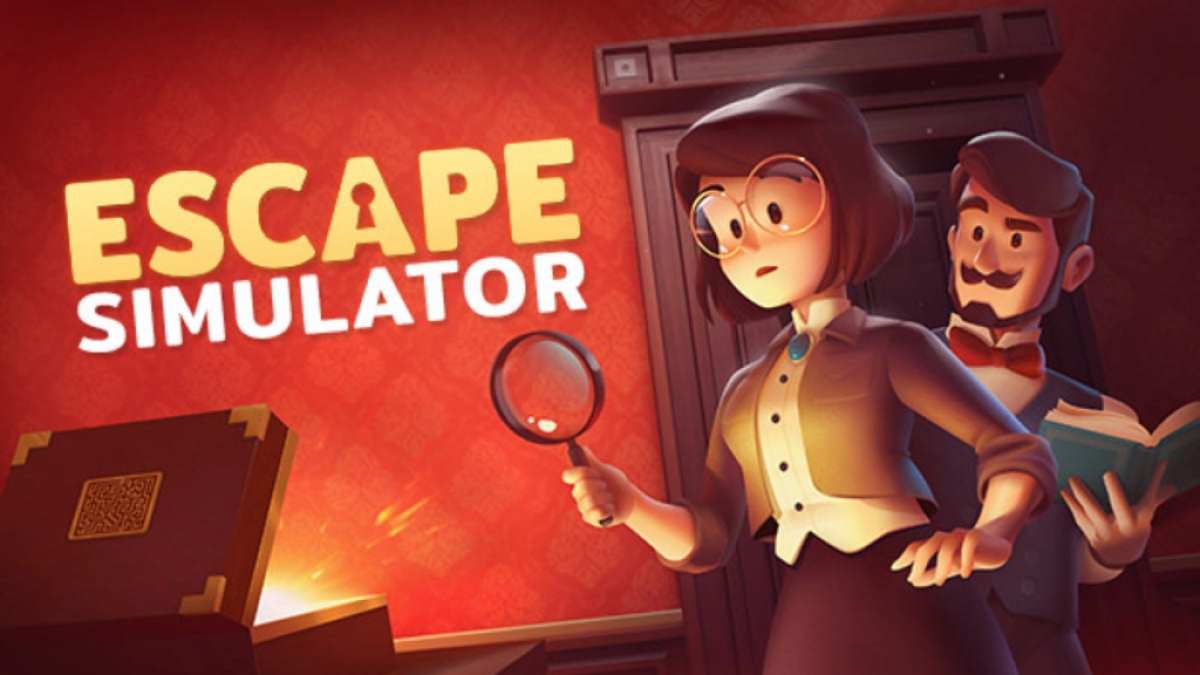 If you want to try out one of the highest-rated escape room experiences on Steam, you should take a look at this demo for Escape Simulator. It's an online co-operative first-person puzzler, where most things you see in each room are interactive. It's a great way to try it out risk-free, while if you like the game the full version only has a mid-range price tag.
Best Free Escape Rooms Games only on Mobile
Spotlight Series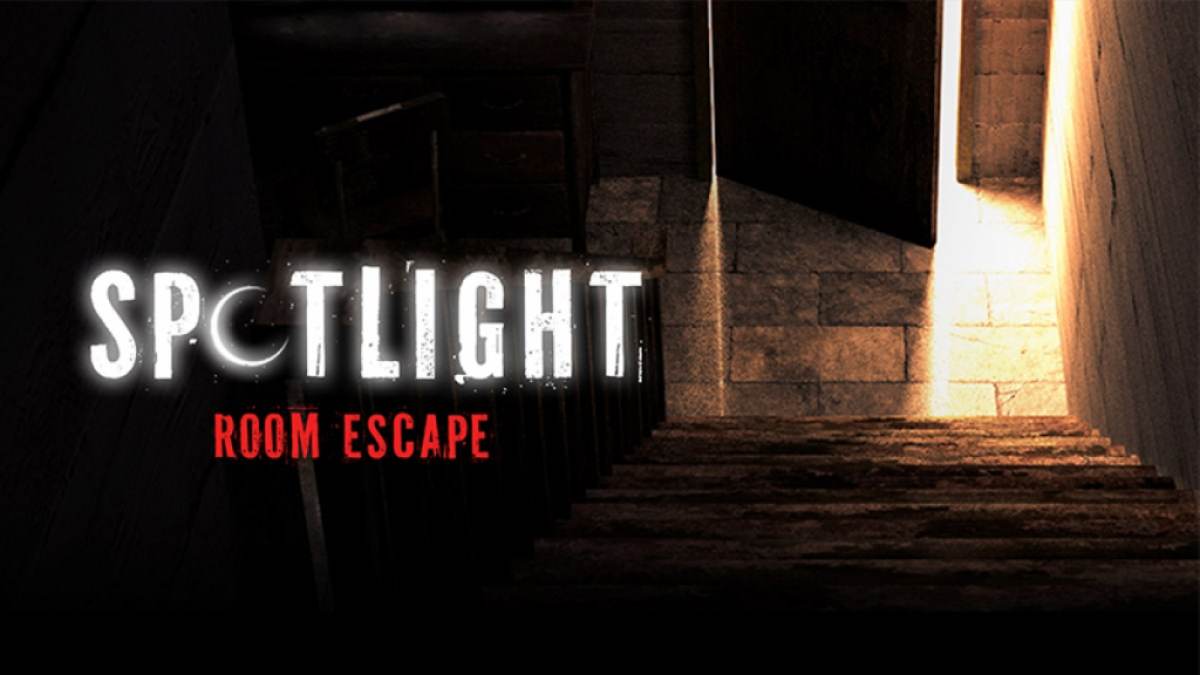 The Spotlight games from Javelin Ltd see you investigating rooms, finding clues, and solving puzzles. There's a definite horror tension vibe throughout, with interesting stories backing up the brainteasers. As always, the free nature of this series of mobile apps means you can expect to see quite a lot of ads. We'd suggest starting with Spotlight X: Room Escape.
50 Rooms series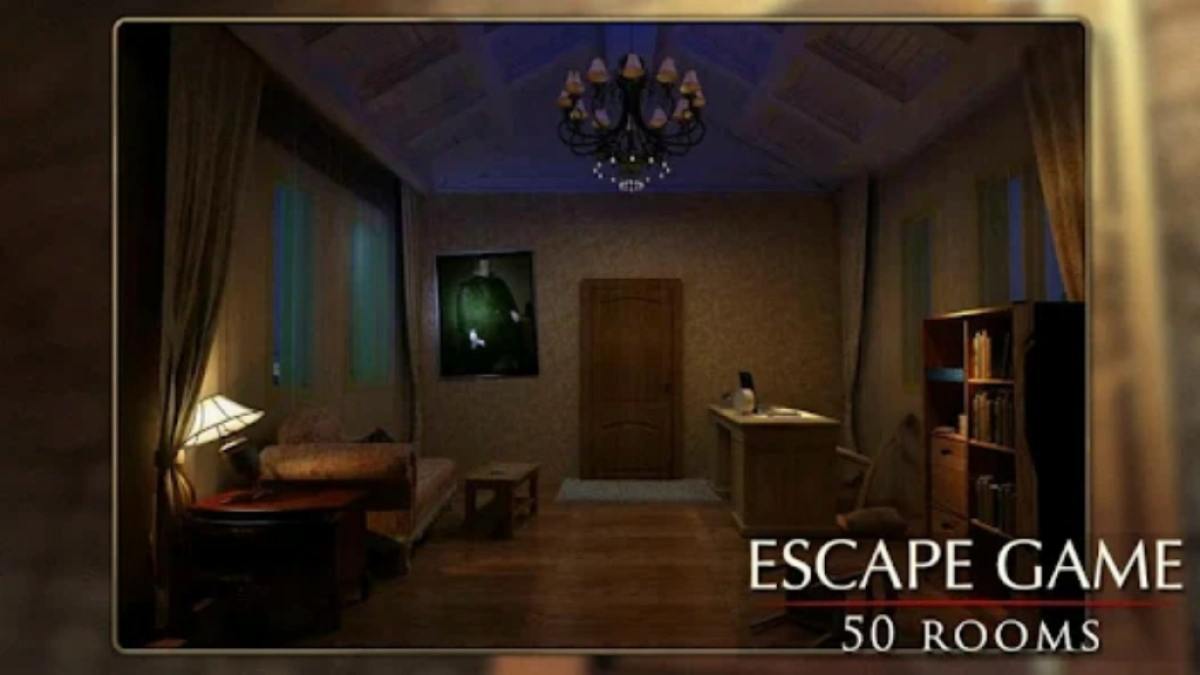 With four games in the series now, giving you 200 rooms to beat, the 50 Rooms series is going from strength to strength. Beat each room in order as the difficulty ratchets up, this is a classic puzzle experience with plenty of tough challenges. The game does have ads at the end of each room but is free to play if you don't mind.
Can You Escape The 100
Each game in the Can You Escape The 100 series is a classic self-contained escape room in mobile form. All the games are free to download and play but if you get stuck (and you will) you'll have to watch ads for hints. These games from HKAppBond are also called the 50 Room series, not to be confused with the mobile games from BusColdApp above.
War Escape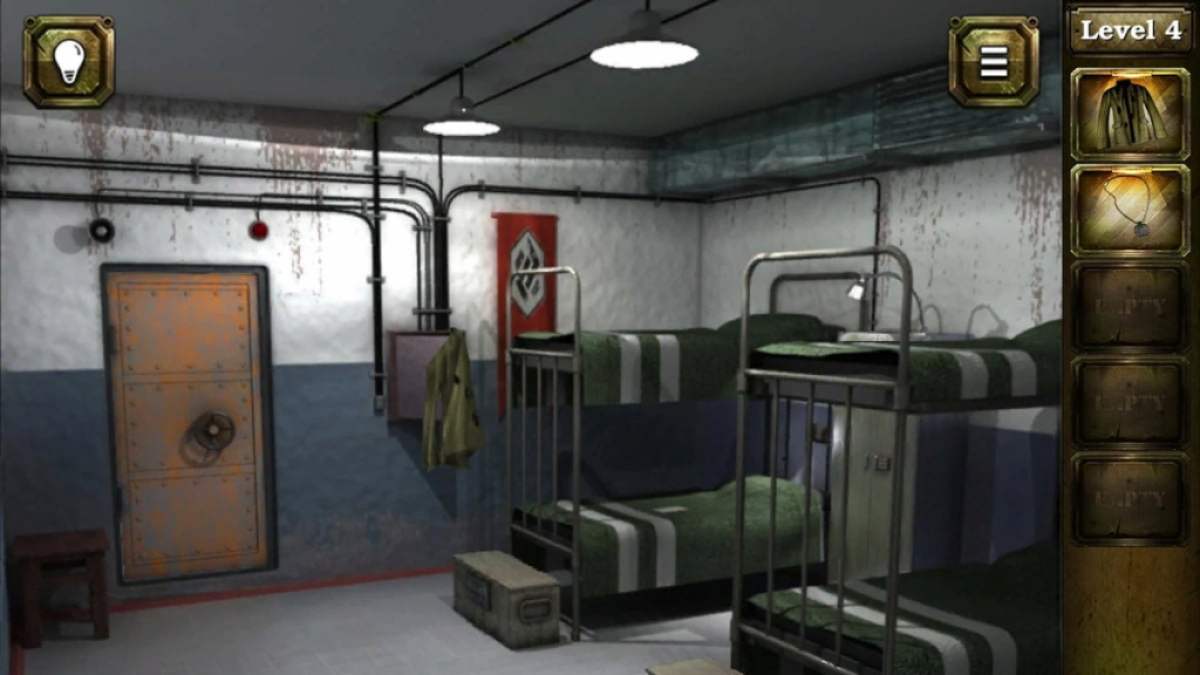 This mobile escape game has an interesting thematic twist, placing you as a prisoner of war in Europe in a dark, foreboding setting. In War Escape you'll have to find hidden objects and solve puzzles. The ads are a little intrusive and later levels cost money, but there are 15 rooms in total if the theme and atmosphere are what you're looking for.
Best Free Two-Player-Only Escape Rooms
In Sink: A Co-Op Escape Prologue
If you want to try out one of the highest-rated new escape room experiences on Steam, you should take a look at this In Sink demo. The title gives a solid clue to the cooperative nature of the gameplay, which has to be completed with a partner online. It has a great cartoon-style vibe, and the full game is coming to Steam soon, so enjoy this free sample while it lasts!
Unsolved Case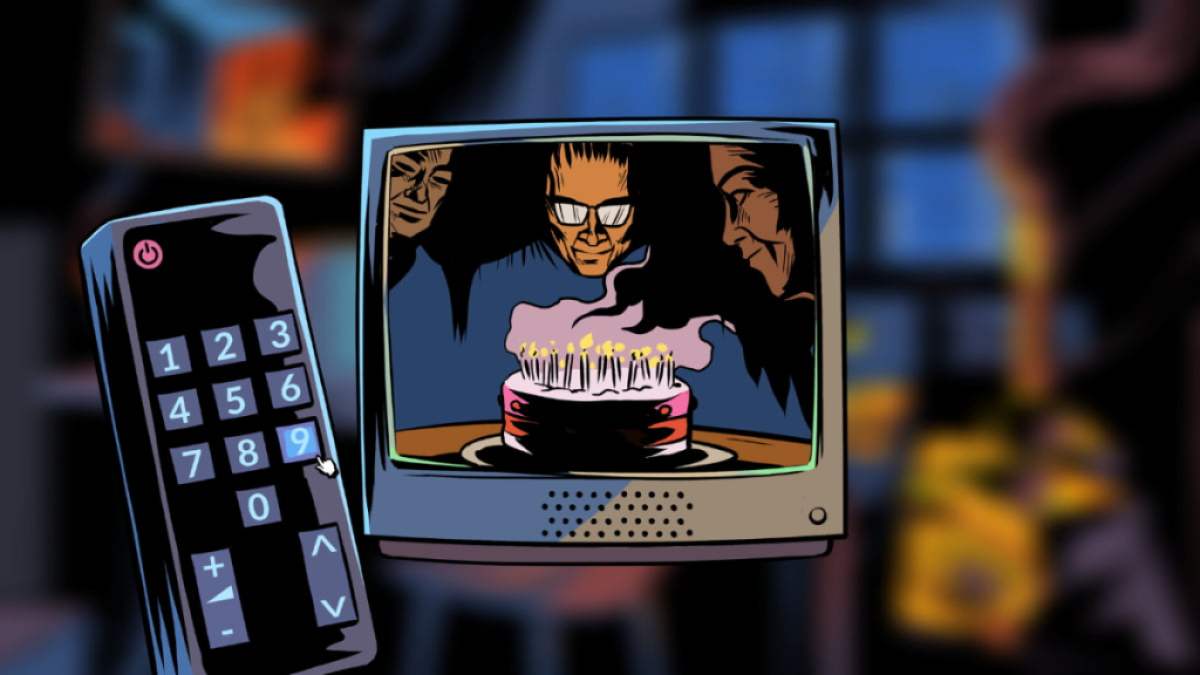 This is a free warm-up scenario for the paid title Unboxing the Mind of a Cryptic Killer from Eleven Puzzles. Unsolved Case sees you and a friend working together in a story-driven point-and-click puzzle game where you're working from two different locations. You play concurrently online, either on PC or mobile, but will be seeing two different screens, meaning you both have to be on your game to succeed.
We Were Here (Prologue)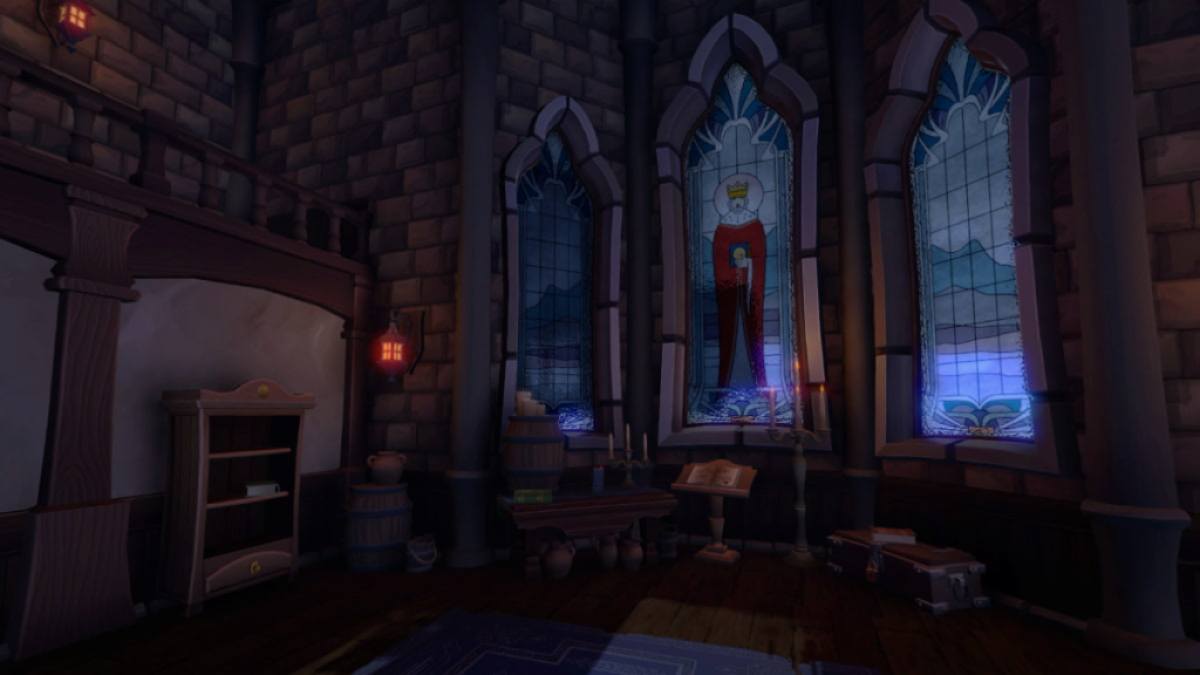 This Steam-only co-operative escape room-style experience sees you trying to find each other. In We Were Here you're stuck in an abandoned castle in a frozen wasteland, only able to talk via walkie-talkie (so, your PC microphone). This atmospheric episode is just a warmup for the complete We Were Here Forever experience but is well worth the free download.
Best Free Escape Rooms on Google Docs
To round off our list of the best free virtual escape rooms, we wanted to include some of the best puzzle experiences put together and made public as Google Docs. These have been created as educational tools by staff in US public libraries to provide thematic digital escape experiences. These are definitely low-tech but are a great way for parents to sneakily educate their kids on the holidays!
Hogwarts Digital Escape Room
Hogwarts Digital Escape Room: A Potterverse puzzle experience collated by the Peters Township Public Library in McMurray, PA.
Oregon Trail Escape to Willamette Valley
Oregon Trail Escape to Willamette Valley: Try not to die of dysentery on this Livingston Parish Library virtual escape experience.
Spy Apprentice Digital Escape Room
Spy Apprentice Digital Escape Room: Get your James Bond on as you solve puzzles thanks to the Washington-Centerville Public Library in Centerville, OH.
Escape from Wonderland Digital Escape Room
Escape from Wonderland Digital Escape Room: An experience inspired by Alice in Wonderland and put together at Moultrie-Colquitt County Library System in Moultrie, Georgia.
Looking for more best game lists? Check out 10 Best Free Puzzle Mystery Games and All Mobile Games on Netflix (April 2023) here at Pro Game Guides!