The survival horror video game genre has grown significantly, since presenting itself around 1989-1990; not only in the graphics and gameplay, but in the horror aspect as well. These days, survival horror games can be more invigorating and scarier than the movies!
Best Survival Horror Games
Players need just enough wits to survive being frantically hunted by deranged and murderous psychopath, to live on and tell the tale! From classics that made the genre what it is today, to new gen favorites; these survival horror games are some of the greatest video games ever created. Take a look at our list of the best survival horror games.
Resident Evil 2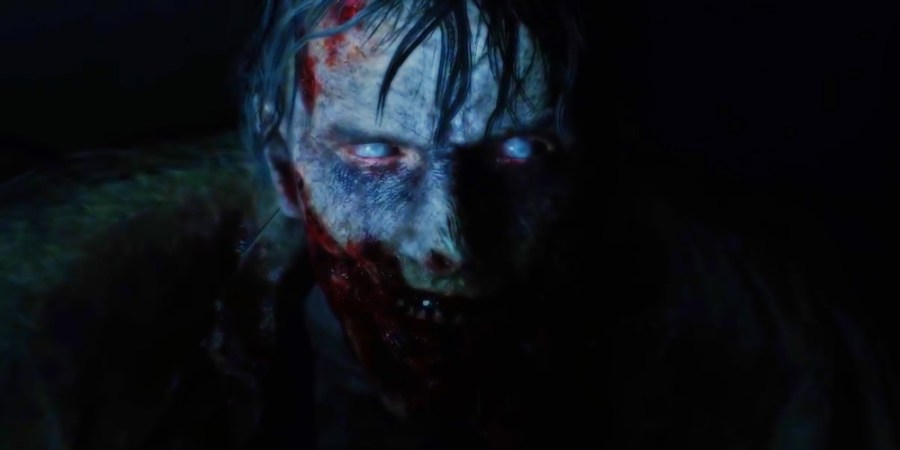 Resident Evil 2 has been acclaimed as one of the greatest video games of all time, since its release in 1998. The gameplay of the 2019 remake focuses on exploration, puzzles, and combat. Resident Evil 2 begins two months after Raccoon City's citizens were transformed into zombies by a biological weapon. Leon S. Kennedy and Claire Redfield must escape the city, and destroy zombies along the way. With gory graphics and immaculate sound design that allows players to hear zombies that are lurking around the corner, the horror aspect of the game pretty much speaks for itself. The game hinders players survival chances by making limited ammo available to defend themselves with, but that just gives this classic horror survival game a better element of horror and survival.
Silent Hill 2
Silent Hill 2 is another classic that has made the books as one of the best. Silent Hill 2 consists of psychological elements, with some puzzles and riddles for the players to do their best to interpret. Players will navigate through the town, finding keys and other items to get through doors and other obstacles, focusing less on killing enemies. Located in somewhere in America, a small rural town draws upon the psyche of visitors; forming creepy alternative versions of itself, which differs with each character. The creatures could represent anything from sexual tension to suicide, presenting an even more sinister purpose than what meets the eye. As one of the best mind-twisting video games in its class, Silent Hill 2 is a survival horror classic and will continue to be a fan favorite for years to come.
Alien: Isolation
Alien: Isolation isn't necessarily scary, but this game definitely masters the art of striking a stressful amount of fear and emotion into players that experience it. Players find themselves stuck on a spaceship, 15 years after the original Alien movie, fighting for their survival. It creates awesome tension, as players are unaware of when the alien may appear and often seems like it'll pop up on them out of nowhere! Players will not only have to deal with terrifying aliens, but will also have run-ins with irrational people and evil androids, as well. With some of the most horrid and ghastly deaths in video game animation, and every element of the game working towards keeping players hidden underneath a desk, out of fear; Alien: Isolation is most definitely the best alien game that survivor horror fans must experience.
Dead by Daylight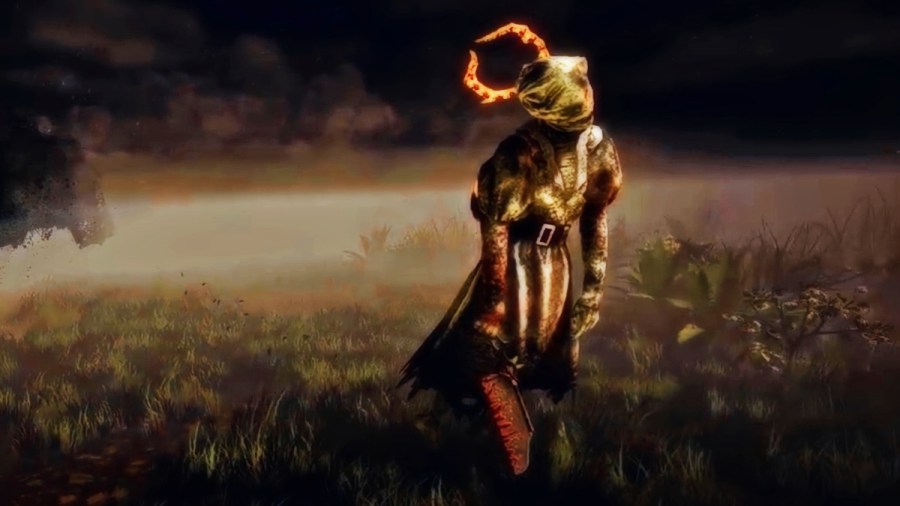 For horror fanatics and gamers around the world, Dead by Daylight is one of the survival horror games, with the clearest concept of its class. The frightful killers in the game are based on some of the world's most disturbingly ingenious and terrifyingly horrid, nightmare-producing killers from the most memorable horror films in history. DBD has regenerated some underlying phobias that seemed to be forgotten with childhood, straight back up to the surface! The victims, or Survivors in the game are no strangers to these Killers; as they are also some of the best protagonists in the Hollywood biz and are known to give these Killers a taunting run for their wits. Players must be cunning as they strategically navigate through the map, using the best builds of Unique Abilities and skills or Perks, that assist them in either killing the Survivors or surviving Killers. Some Killers are nearly impossible to beat, even with the best Survivor builds. When Survivors communicate and work together as a team, they can ferociously taunt the best DBD Killers into an overwhelming frustration, that diminishes the Killers' urge to kill. Dead by Daylight is one of the most creative and historical-based survival horror video game in its class, and it's a riot to play!
Related: Dead by Daylight Codes (May 2021) – Free DBD Bloodpoints!
Outlast 2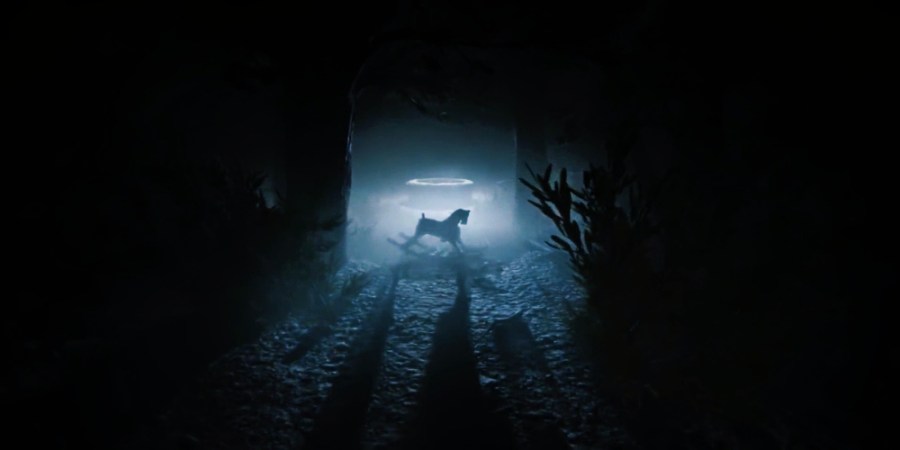 Calling this survivor horror gem, "scary" would be a serious understatement. Outlast 2 is brutal, it's ruthless, and it will activate the anxiety of every player that experiences it. Blake Langermann and his wife Lynn explore the murder of a pregnant Jane Doe, in the Arizona desert. When they are separated in a helicopter crash, Blake must search for Lynn in a village that's home to a demented community, who believe the end of time is near. With an insane Christian cult, a group satanic Heretics, and possibly the Anti-Christ all rolled up into one psychological mind-twist of a game; Outlast 2 is probably the most terrifying survival horror video game on the shelf!
Amnesia: The Dark Descent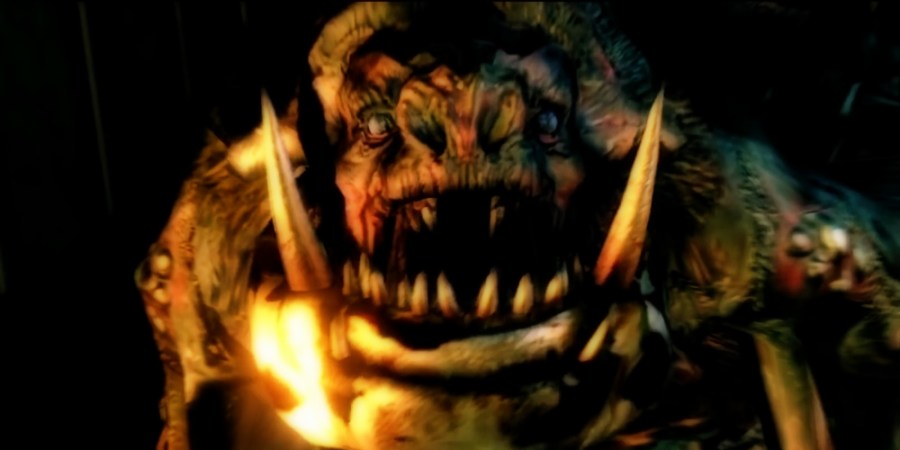 Players who may have nyctophobia may want to take some time to consider exploring this survivor horror game, before jumping into it! Navigate through Brennenburg Castle as Daniel, after he awakens with only the memory of his first name and his worst fear, solving physics-based puzzles and avoiding the Shadow. Amnesia: The Dark Descent was designed around the fear of darkness and depletes the players' sanity, when in the dark for too long. This causing hallucinations and the chance of attracting monsters, which cannot be fought; they must be avoided or evaded. Amnesia: The Dark Descent consists of wickedly twisted psychological and physical torture, deeming it one of the best in its class.
The Evil Within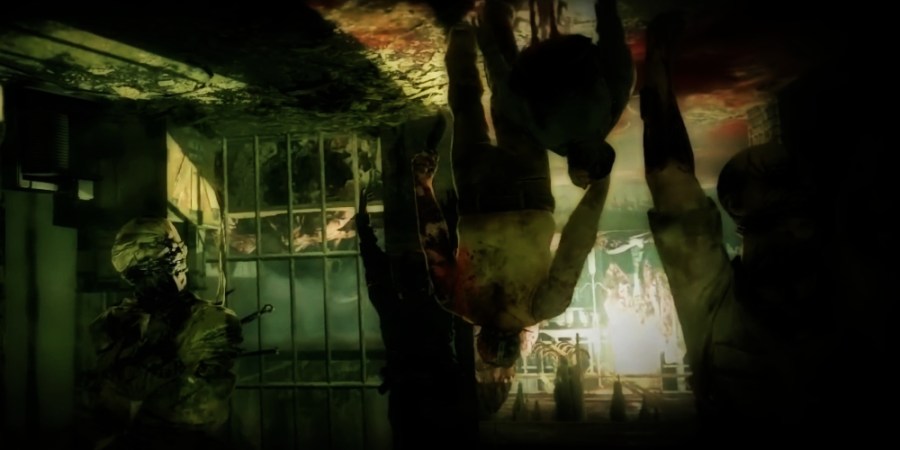 As Detective Sebastian Castellanos, players must investigate multiple murders at the Beacon Mental Hospital in Krimson City. While scavenging for limited supplies, players must understand when to fight and when to run in order to survive in this survivor horror game. With horrifying enemies that consists of a horrid-looking walking corpse named Ruvik, a huge humanoid named The Keeper who tenderizes his prey with his pulverizing meat hammer, and The Haunted... just stay away from them. The Evil Within is a remarkably challenging game with incredibly frightening foes in a creepy world, names it one of the most fun survivor horrors to experience.
Related: Best Horror Games for PC.
Bioshock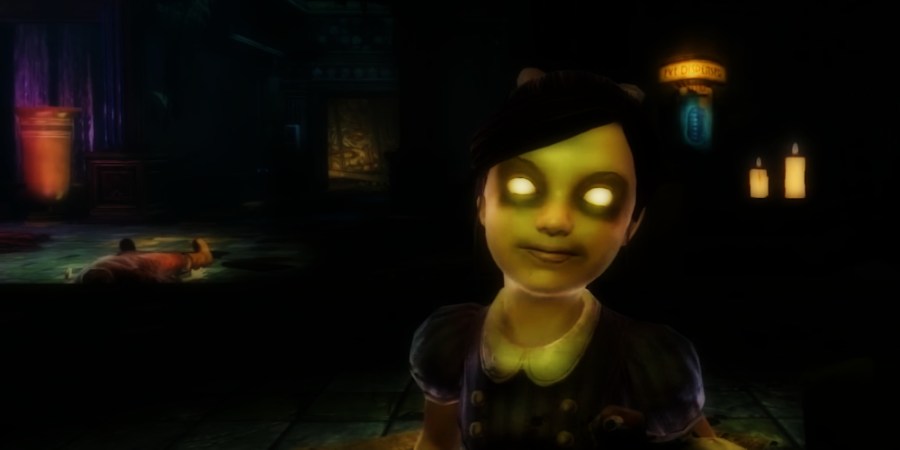 Bioshock's story begins in the late 1940's in an underwater city by the name of Rapture. A few scientists discovered that sea slugs produced a substance called ADAM, which gives its host psychokinetic powers. A criminal named Frank Fontaine, gained knowledge of this discovery and began illegally testing ADAM on black-marketed bodies of little girls, creating Little Sisters. After the supposed death of Fontaine, Big Daddies were created to look after the Little Sisters, in order to counter the mad man's evil doings. Almost 20 years later, a lone survivor of a plane crash discovers the sinister city and must strategically navigate through its eerie various enemies. Players can either electrocute the enemies and knock them out or avoid them with precise and skillful stealth and necessary duplicity. Bioshock allows players to customize their weapons and enhance their genetic modifications as they progress in the game, and uncover the devastating secrets of the unique city of Rapture.
Related: Read about The 5 Best Horror Anime Series of All Time on our sister site, The Mary Sue.
The Last of Us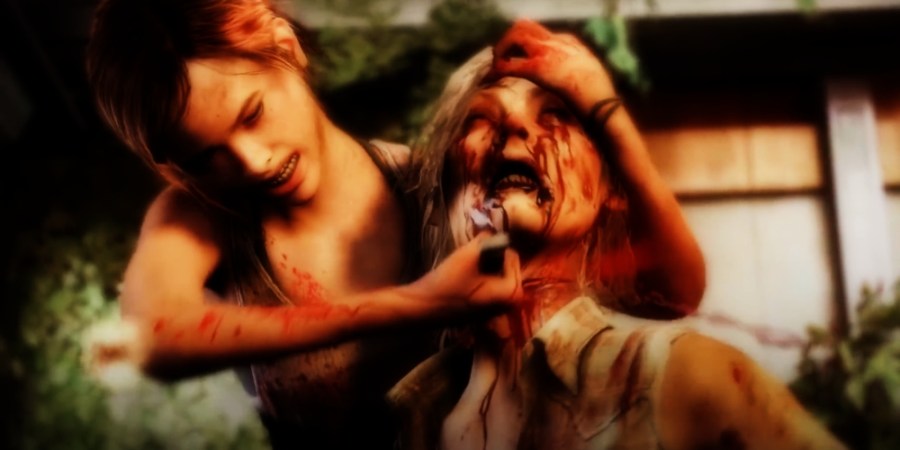 The Last of Us takes place in a cataclysmic world, set in 2033. After a fungal-based, brain-altering pandemic swept the nation 20 years prior, it infected over 60% of the world's population and created a panicked frenzy. With the United States in turmoil, remaining survivors Joel and Ellie work together and journey west, across what's left of the country to find a cure that could possibly rid the world of the neoteric fungal plague. Stealth is crucial, as resources are limited and players will have to scavenge for supplies and sometimes undetected, when their resources are low. players will fight unruly uninfected and gruesomely infected humans, meet allies to team up with, and use different types of stealth and fighting tactics that depend on the skills of the enemy. The Last of Us is a true to form zombie apocalypse game, for the survival horror books!
Getting a quick fix of horror almost always leads to the urge of wanting more! There's a few co-op horror games, that can offer players some strategy tips for survival horror games, as well! Take a look at our list of the Best Co-Op Horror Games.