NBA 2K22 Season 7: Return of Heroes features new rewards, game modes, and challenges for players as the NBA season draws to a close. Players can unlock NBA Mascots by reaching certain levels in Season 7. The NBA Mascot can be unlocked by reaching level 30 in Season 7 on next-gen versions, or reaching level 40 in current-gen versions.
Once you reach the required level in MyCareer, you can claim the free NBA Mascot from the Season rewards list, and you will be given a free NBA Mascot at random. To equip the NBA Mascot suit, go to your MyPlayer menu, select Clothes, then scroll over to Mascots. Your new NBA Mascot suit can be found there.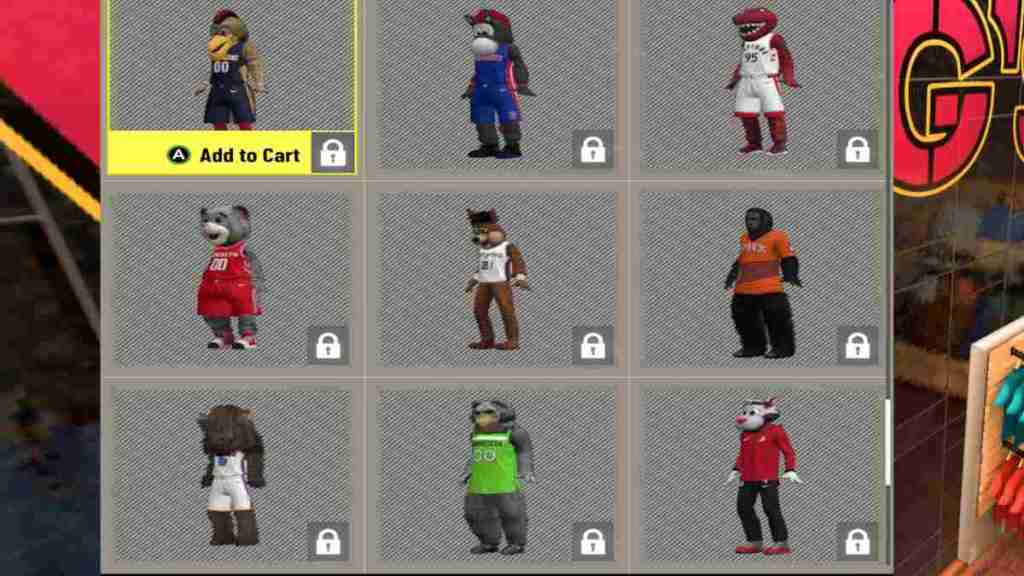 It is unfortunate that you do not get a choice of your free NBA Mascot, and the other ones cost a whopping 100,000 VC after reaching the required level. After reaching level 40 (current-gen) or level 30 (next-gen), you can travel to Swag's to purchase an NBA Mascot of your choice.
Related: All NBA 2K22 Locker Codes (May 2022)
All NBA Mascots Available
Not all NBA Mascots are available to wear, but there is a wide selection of iconic Mascots to get. Here are all the NBA team Mascots that can be unlocked:
76ers — Franklin the Dog
Bucks — Bango
Bulls — Benny the Bull
Cavaliers — Moondog
Clippers — Chuck the Condor
Timberwolves — Crunch the Wolf
Hawks — Henry the Hawk
Heat — Burnie
Hornets — Hugo the Hornet
Jazz — Jazz Bear
Kings — Slamson the Lion
Magic — Stuff the Magic Dragon

Mavericks — Champ
Nuggets — Rocky the Mountain Lion
Pacers — Boomer
Pelicans — Pierre the Pelican
Pistons — Hooper
Raptors — The Raptor
Rockets — Clutch the Bear
Spurs — The Coyote
Suns — The Gorilla
Thunder — Rumble the Bison
Grizzlies — Grizz
Blazers — Blaze the Trail Cat

Wizards — G-Wiz
For more NBA 2K22 guides, check out All MyCareer rewards in NBA 2K22 Season 7 on Pro Game Guides.