Sometimes you have to wait for a game to finish loading content, as all gamers are well aware. What is normally a drab experience can be made into a cram session or a fun minigame with the right developers behind it. Check out this list of our favorite video game loading screens of all time!
Coolest Game Load Screens of All Time
Invade-a-Load (1987)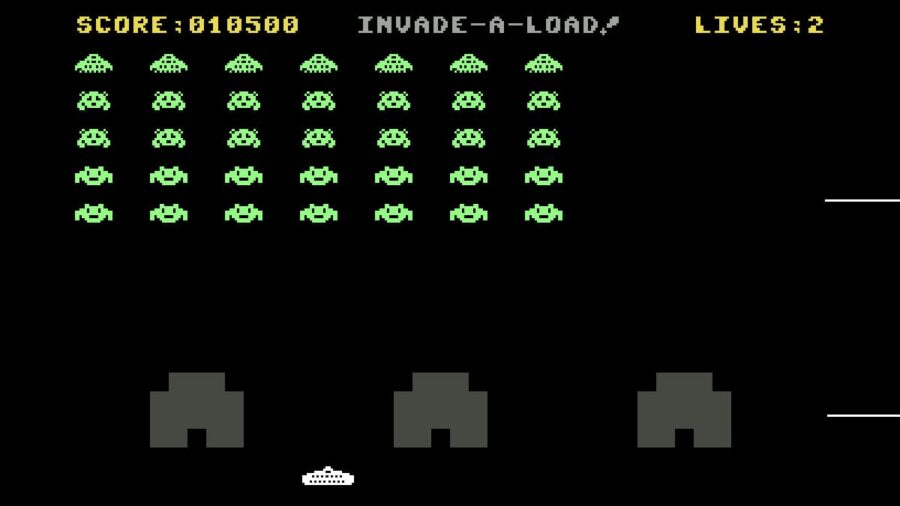 Retro gamers who got a chance to play on a Commodore 64 are likely pretty familiar with how long load times could be for the console. That's why Invade-a-Load, a third-party created load screen was injected into most of the games that were on Commodore 64. Very similar to Space Invaders, this simplistic minigame gave players something to do while they waited upwards of 5 minutes for The Way of the Exploding Fist to load.
Resident Evil (1996)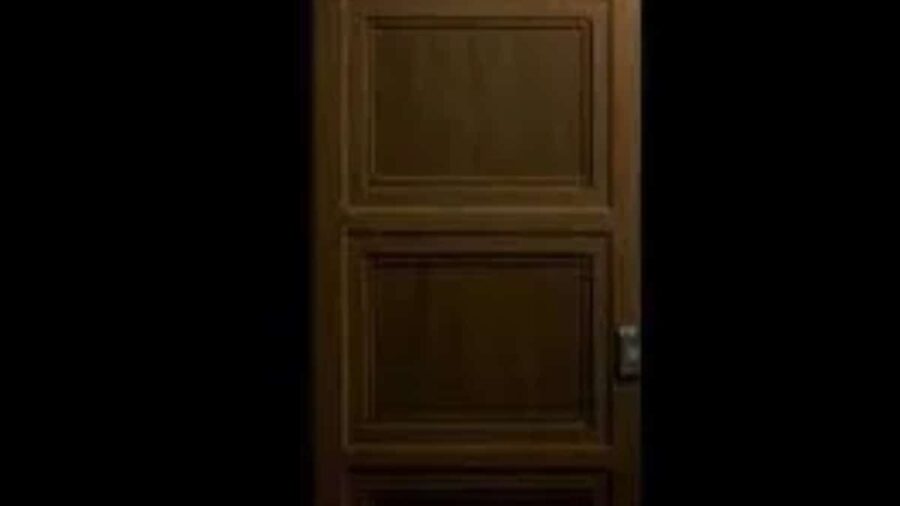 There are few things scarier than the unknown, and the Resident Evil video game loading screen plays into that. As the loading begins, you are given a far wide shot of a door in the distance. Slowly, but surely, the player is drawn closer to the mysterious door. Sometimes there are eerie creaks and screams, but other times there is only deafening silence. As the game finishes loading, the player is thrown through the door and into the chaos of gameplay on the other side.
Crash Tag Team Racing (2005)
Okay, so this one is a little gross. We had to include it due to how novel the loading screen is, though. The loading screen for Crash Tag Team Racing features a stationary image of the characters with a black screen. When players mash any set of keys or buttons (except for ones that would exit the game, of course), they're greeted with a cacophony of belches and flatulence. The sounds really embody the boyish nature of the Crash Bandicoot franchise. It is also a weirdly addictive way to waste time while you wait for the real game to begin.
Witcher 3 (2007)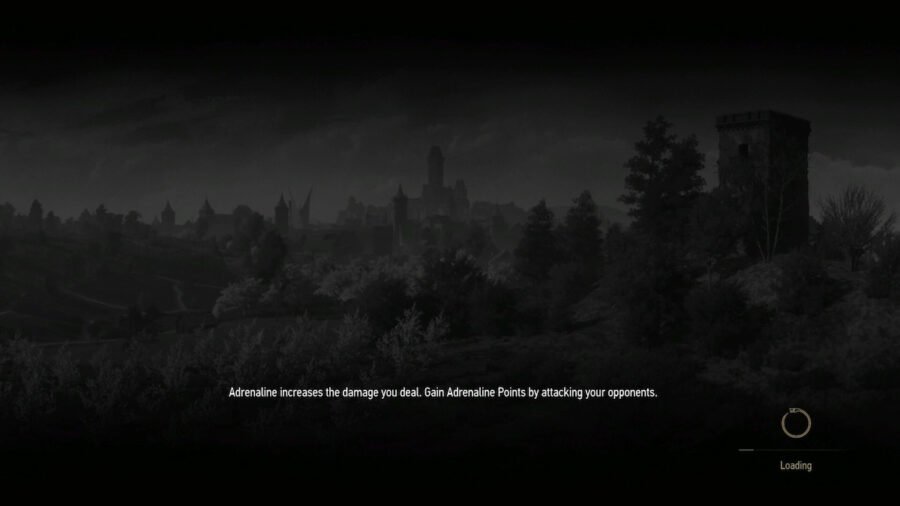 The consistent dark background of a medieval landscape may not be the most inspiring of load screens, but the details are in the words. Like many other games, Witcher 3 espouses useful tidbits about gameplay as the game loads the next section. Where Witcher 3 diverges from the larger crowd is the sheer amount of information given to players. There are over 115 different informative options that will pop up on a player's loading screen, ranging from background on the game's lore and simple tips to keep in mind while fighting.
Related: Best Video Game Emulators for PC
Bayonetta (2009)
The loading screen for Bayonetta is a widely beloved feature of the game within the community. If you aren't paying too much attention during the Bayonetta loading screen, you might be fooled into thinking that there's nothing interactive there. But with the simple touch of the tab key (or touchpad on other platforms), you can access a detailed practice mode that's incredibly useful for players. Try out any variety of combos you can think of to see how well they'd perform in the real game.
FIFA 11 (2010)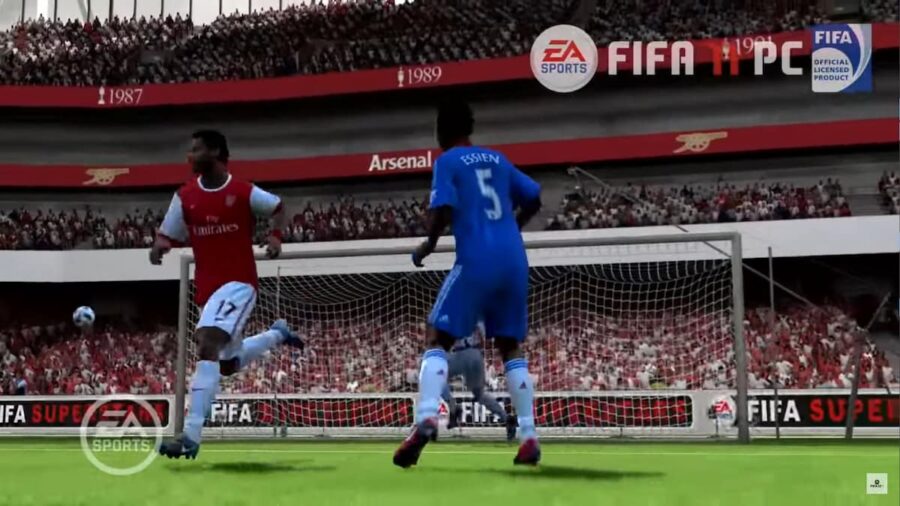 Players of FIFA 11 got the benefit of not being forced to sit idly whilst the true game was prepared. While the game would load up a match or practice, players were given the opportunity to further their skills. A screen involving your player would appear as they stand in front of a guarded goal. The objective is to get the ball within the goal before the game has finished loading. Sadly, it seems this loading screen style was not carried forward into current FIFA titles.
Elder Scrolls: Skyrim (2011)
If you have played Skyrim, you can almost begin to hear the soundtrack while thinking of the loading screen. Haunting instrumentals lull you from your previous destination to a smoky black screen. This screen will treat players with a movable visual that has information accompanying it. Sometimes you'll get a 3D model of a Nord with some backstory on the race, but you're also just as likely to see a Giant with tips on how to take him down. Aside from character details, you'll also be given simple facts about towns, weapons, and organizations.
Sims 4 (2014)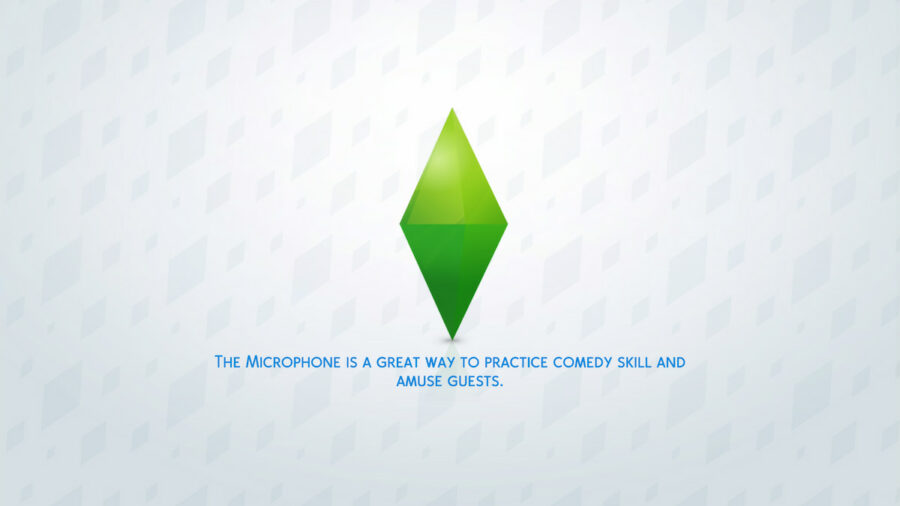 There's nothing like a classic loading screen that gives you something to look at. When The Sims 4 moved away from the open-world style seen in the past installments. This meant that now there were more times that loading screens were required. The iconic Plumbob spins around on a loop while various phrases move across the bottom. The blurbs range from helpful Sims 4 tips to quippy riddles, and even the famous screen that simply says OK.
Civilization VI (2016)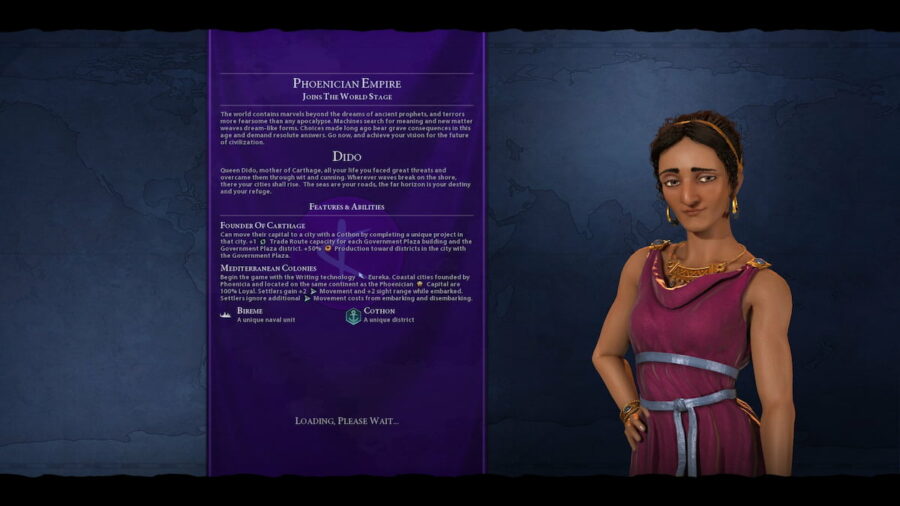 If you're going to be waiting at the load screen for a while, you might want something to keep you entertained. Civilization VI had players in mind when they created the UI for the loading screen between game scenes. Players can five head first into extremely detailed pages of lore and real historical information. Learn about different empires and kingdoms with practical breakdowns on how to approach these factions within Civ 6. The best part is that the pages have so much information that they don't get old quickly.
Fallout 76 (2018)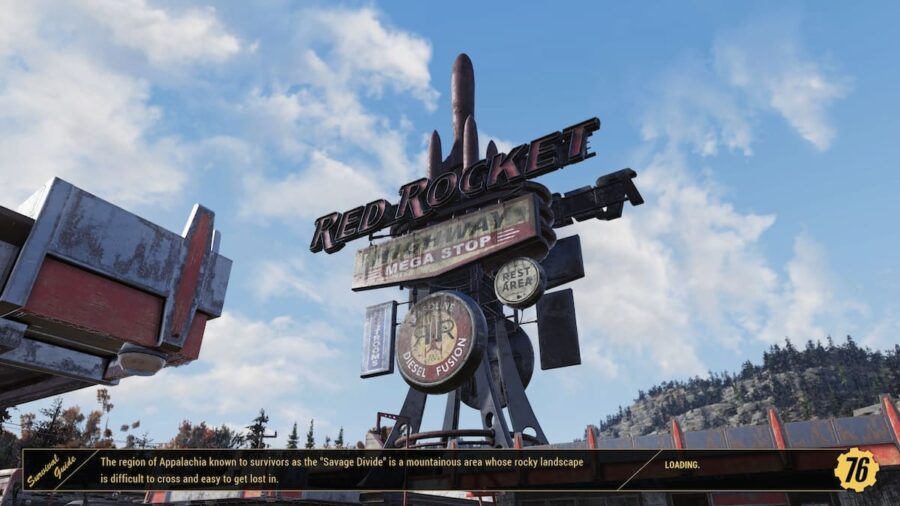 Fallout 76 has a feature for its loading screens that makes it stand out from the rest: you create them. Bethesda designed Fallout 76 to use your in-game screenshots as a slideshow gallery that greets you while the game is processing. This can create a gorgeous option if you've taken shots of the detailed American landscape. You also have the opportunity to fill it with hilarious out-of-context shots, though. To top it off, you're also given helpful insights into the game at the bottom of the screen.
Want to read more lists about the best of the best? If so, check out Best Games on Xbox Cloud Gaming on Pro Game Guides.