While playing Pentiment, you'll encounter a conversation that requires Andreas to make a decision. These are usually moral or relationship-oriented choices, but they can also be very serious at points. During these decisions, you'll catch a thought bubble creeping below. Explore further to get some sound advice from multiple parties.
Why does Andreas have thought bubbles in some conversations in Pentiment?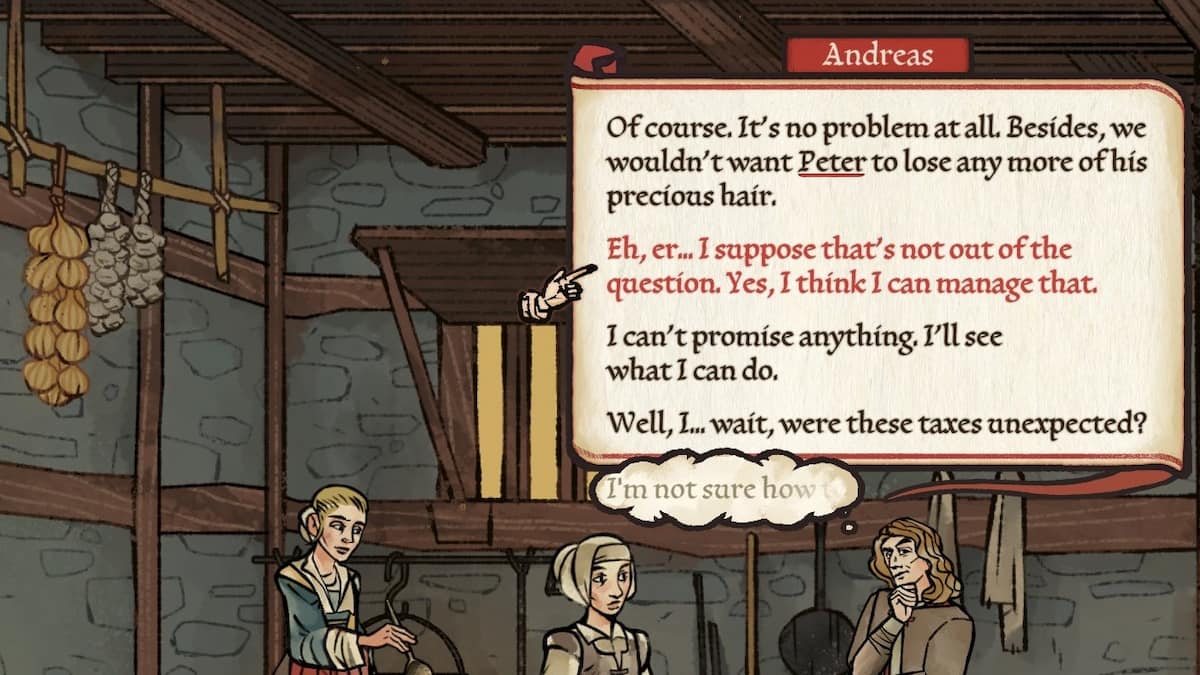 When these thought bubbles appear below your decision options, Andreas is thinking quite hard about this dilemma. If you click on the bubble, it will present you with Andreas' complete thoughts, which often gives you insight into the stakes for this problem. This can help give you more of an idea of possible consequences or rewards for his final verdict. You don't have to select the thought bubble if you have a set response in mind, but it can be very helpful if you need more context.
What do the conversation suggestions mean in Pentiment?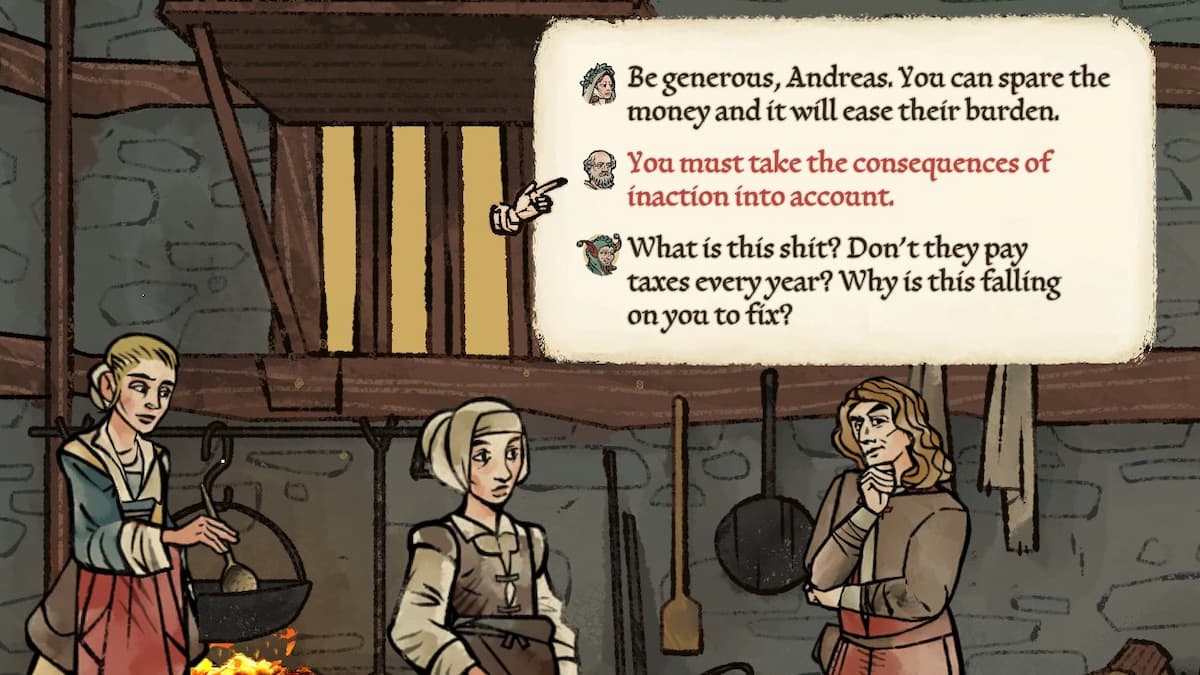 If you further investigate his thoughts, Andreas will be presented with advice from multiple parties. The parties available for advice will shift depending on the scenario. Each character is from the beginning scene in Pentimate, where Andreas is daydreaming.
You can think of these as the archetypal Devil and Angel on his shoulders. Choose one of these schools of thought to get tweaked options to respond to your issue. The tone of each advice piece is pretty clear, providing nuanced approaches to a given predicament. Each response will give you a slightly (or sometimes majorly) different outcome, so consider your choices wisely.
Want to learn more about the world of Pentiment? If so, check out How does time work in Pentiment? Timeline and Story Scope on Pro Game Guides.