Hotel Mania places you in charge of a newly built hotel. In the beginning, you will have only two rooms, and you will have to manage the hotel until you can hire staff. It becomes an idle tycoon as soon as you hire someone to handle the laundry and someone to handle the front desk. You still need to welcome the new guests and buy things for your hotel. Upon each guest's departure, you will receive Cash that can be used to hire new employees and buy new furniture.
The game focuses on cash and Robux as the primary resources to buy items and staff. You can use Cash for just about everything, but it takes a while. Robux is used to buy a lot of Cash, making things easier. The code below gives you enough to grab another staff member, which makes the beginning easier.
For more codes for games like Hotel Mania, check out Roblox Bank Tycoon Codes, Roblox Idiotic Investing Codes, Bitcoin Miner Codes, Roblox Dogecoin Mining Tycoon Codes, and Roblox Bank Tycoon 2 Codes.
All Hotel Mania Codes List
Updated August 15, 2022

Added new Hotel Mania codes
Hotel Mania Codes (Working)
Here's a look at all the working Hotel Mania codes.
release—Redeem this code for $250.
Hotel Mania Codes (Expired)
These codes for Hotel Mania no longer work.
There are no expired codes for Hotel Mania
Hotel Mania FAQ
Here's everything you need to know regarding Hotel Mania codes.
How to redeem Hotel Mania codes
Redeeming codes for free rewards in Hotel Mania is easy.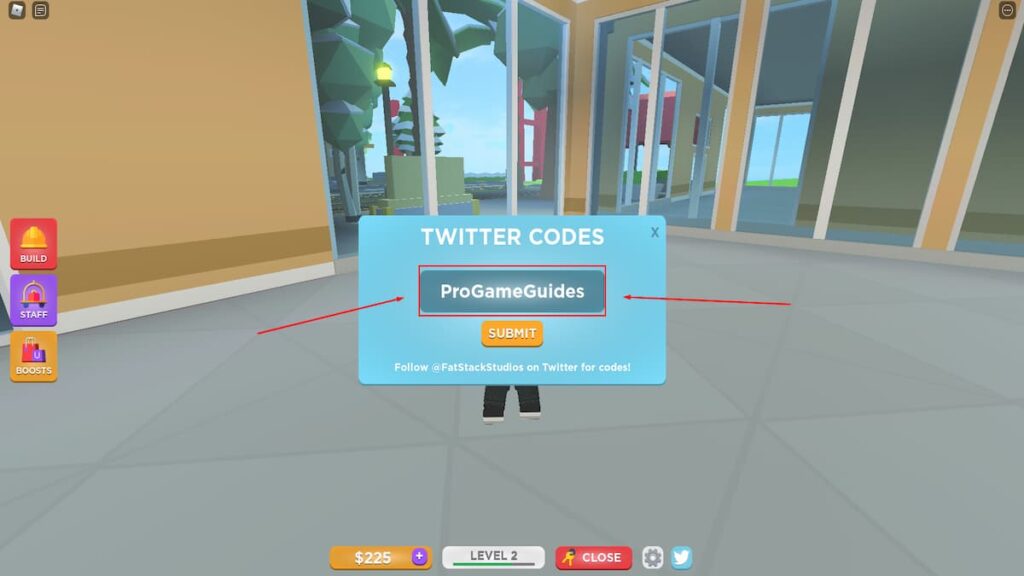 Launch Hotel Mania on Roblox.
Press the Twitter button on the lower right side of the screen.
Enter the code exactly as it appears in the list above in the text box.
Press the Submit button to claim your reward.
How can you get more Hotel Mania codes?
Since Hotel Mania was released in January 2021, there have not been many code updates, but we've been keeping up. If you want to be the first to know more about new codes, bookmark this page and come back often to see if any codes have been added.
You can also follow the developer on their Twitter and Discord. Twitter is where they tend to post Hotel Mania codes, while the Discord is focused on Gummy and Piggy games.
Why aren't my Hotel Mania codes working?
The most common issue with codes not working is that you're not entering them correctly. We always recommend copying our codes above and then pasting them onto the text box to ensure you've entered the correctly. If you have entered the code and it doesn't work, let us know in the comments, and we will update our guide.
How much staff should I have in Hotel Mania?
You should be able to manage with one of each employee per three guests at first. Slowly, as you buy more appliances and your staff levels up, you'll be okay to have one of each employee for every five guests, increasing with time. Really, you want to keep adding employees every time you notice that you're doing any of the work.
You should also always ensure that there is a cart for each housekeeping employee and a laundry machine on each floor of your hotel. This will make work much easier for your staff and reduce the number of staff you need overall.
What is Hotel Mania?
Hotel Mania is more of an idle tycoon than a real management sim because you don't really have to do anything when you finish with your first two guests. You'll have enough Cash for staff and can start expanding from there. There is no pay wall, but you are highly encouraged to use Robux to upgrade your stuff faster. You don't have to, and it's better if you just wait it out, because the game can get very boring if you have enough money to buy anything.
If you're looking for codes for other games, we have a ton of them in our Roblox Game Codes post! You can also get some free stuff via our Roblox Promo Codes page.